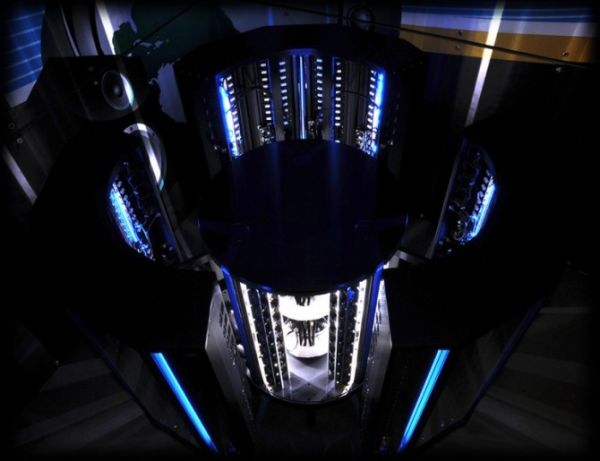 With a desire to create something very special and unique from a visual point of view, Italian designer Andrea Pivetta with the creation of Opera Only high-end audio amplifier has certainly achieved what he craved for. The 12-sided power amplifier is a pure piece of art featuring humungous size and unique combination of brilliant engineering, style, creativity and technology that was not seen in high-end audio devices in the past. That's the reason, Opera Only comes for a hefty price tag of $2.2 million.
When not in use, the monstrous Opera Only amplifier measuring 1.25 x 1.9 x 1.25 m sits like a black 12-sided prism in the room. A radio remote controller opens the system and its six black outer doors divide and opens outwards. The 1.5 tons heavy system acquires a space of 1.85 x 2.5 x 1.85 m after opening up and power electronics are revealed with LED lights. Built from aircraft-grade aluminum and steel and capable of producing massive 160,000-watts of power, the high-end amplifier boasts six 30 kW triple-insulated toroidal transformers, 2,112 high current bipolar transistors, six cooling fans, 24 analog (RCA/XLR) inputs and six digital, 12 output channels, and 192 speakON connections.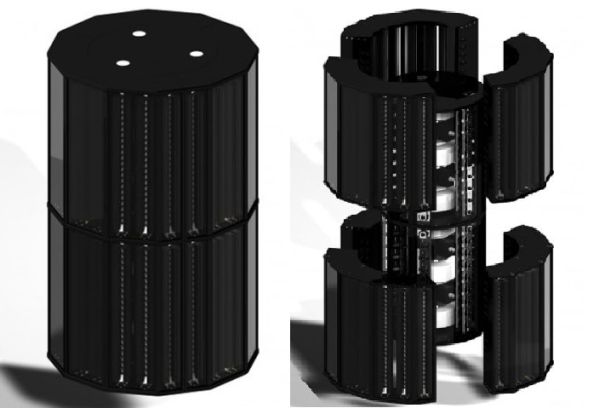 The Pivetta Opera Only is powered by a 3.6 GHz AMD 8-core processor which is supported by 16 GB of system memory and 8 TB built-in HDD storage. It is also available with an optional 15.6-inch, 1280 x 960 resolution capacitive touch control console running on Windows-based Motu software. The $2.2 million Opera Only amplifier by Andrea Pivetta was on display at High End Munich 2013.
Via: NewLaunches/PP