The French company Optinid has created a unique tiny house with a retractable roof. It is not a new concept as they have already created a similar tiny house with sliding roof earlier. There are minute differences in exterior and interior design, except the full sunroof which is a new addition. Dubbed Tiny House Cécile, it has a bedroom, lounge, office, bathroom, and kitchen to comfortably accommodate three people.
Measuring 5.8L x 2.2W x 3.15H m, it offers about 20.4-square-meter internal living space with two mezzanines. The exteriors are lined in fir, with black polycarbonate details that has an advantage of being lightweight, long-lasting and stylish. It uses recycled clothing for insulation and comes packed with gas boiler, hot water, and central heating regulated with two water radiators – one in the living room and a towel radiator in the bathroom for maximum comfort.
The open floor layout and large windows bringing loads of natural light make the interiors feel bigger. In addition to the main mezzanine under the roof, it has another mezzanine in the main floor to sleep one person. The living room has a custom sofa with storage space and a table that can also be stored under the sofa. There's a full kitchen with gas stove, sink, and retractable table hidden under the worktop. The bathroom has a shower with glass door and a dry toilet.
Also Read: 40+ Most Inspiring Tiny Houses on Wheels from Around the World
The built-in table for working from home and a movable seat that serve as storage and steps to the main mezzanine are some clever features of the Cécile tiny house. As of the retractable roof, it is a cool feature to be included in any tiny house on wheels.
If you wish to buy the Optinid Tiny House Cécile, it starts from about €56,000 ($65,000).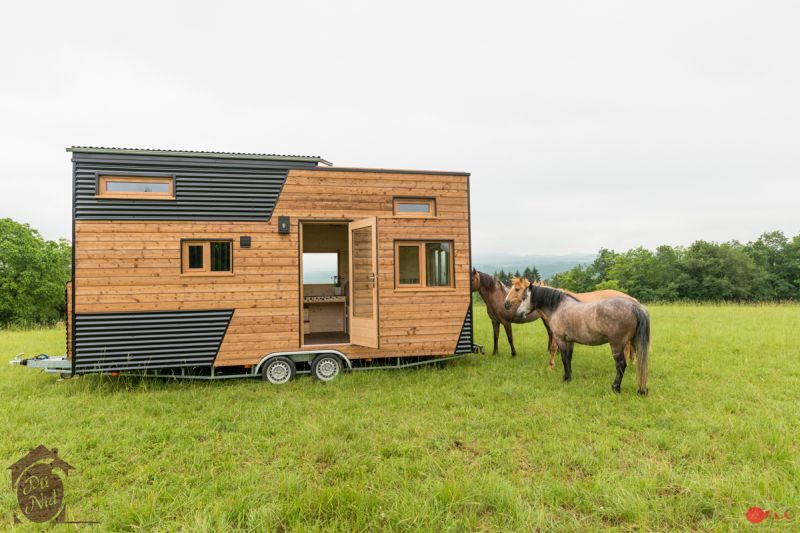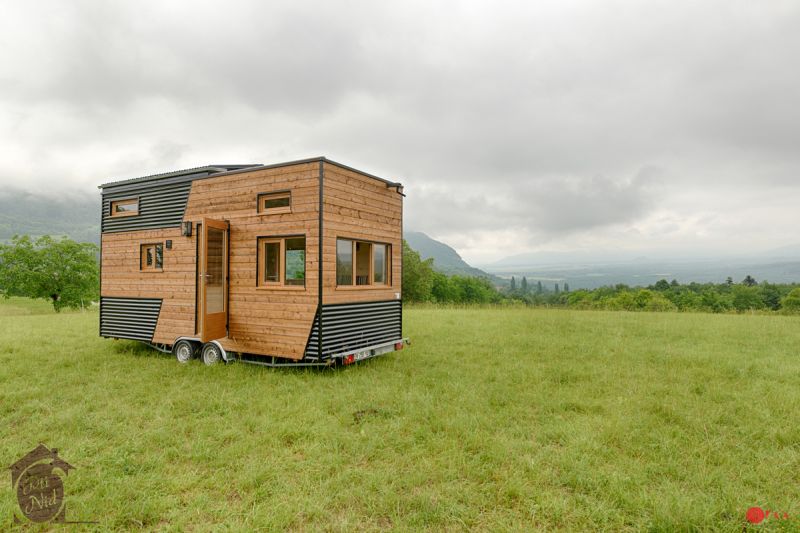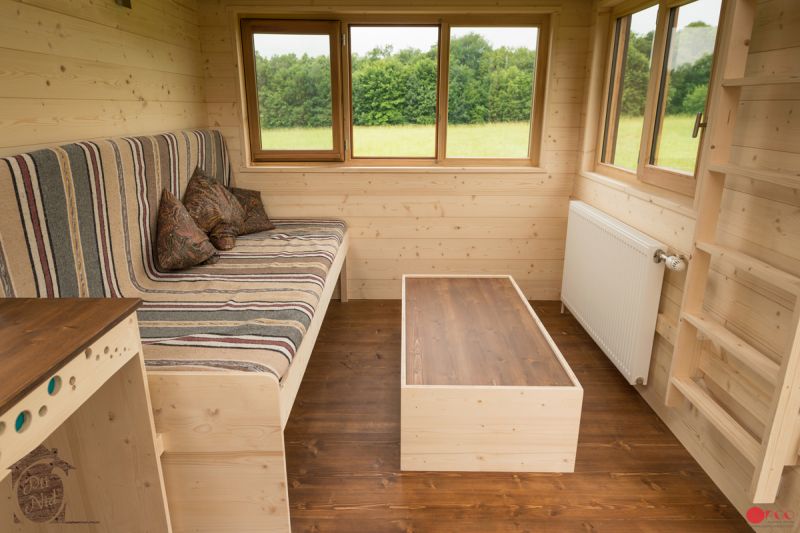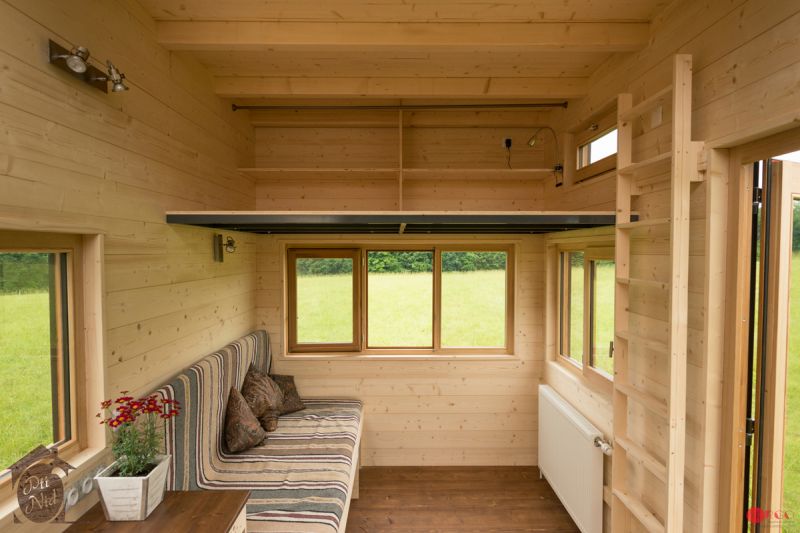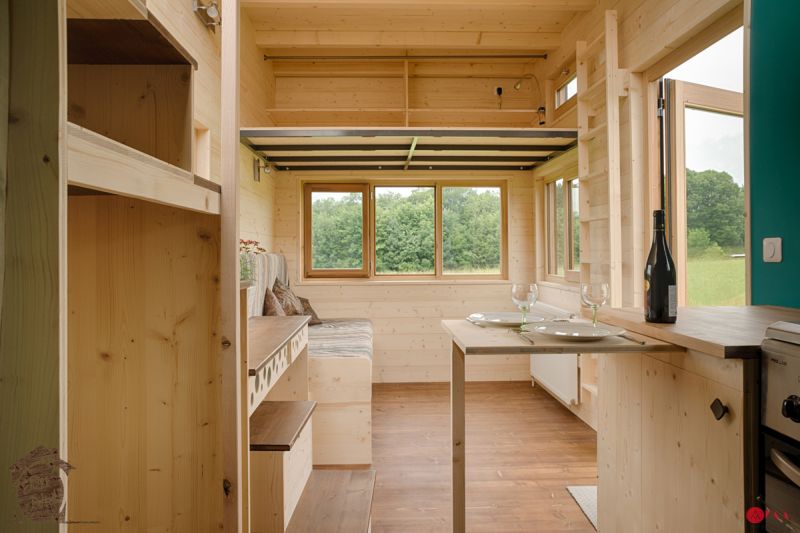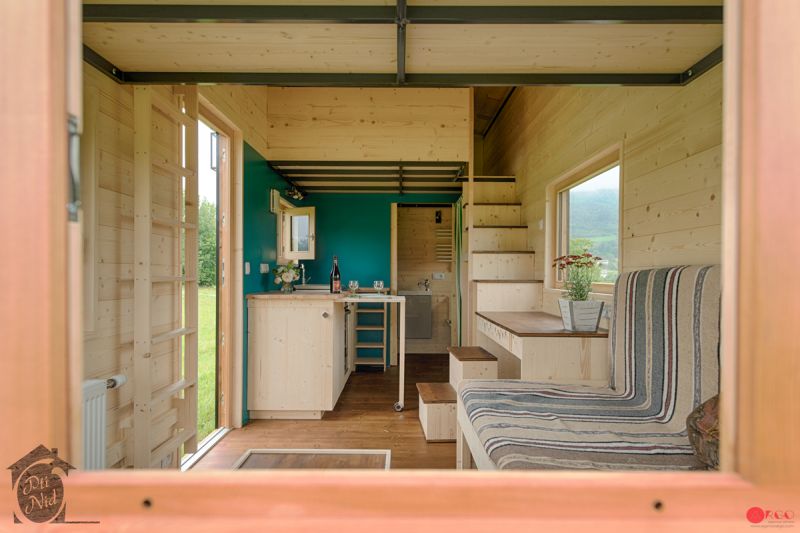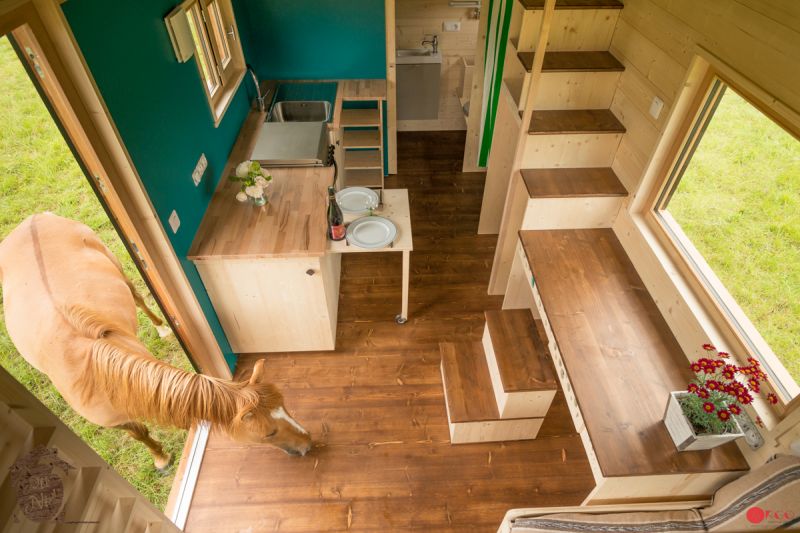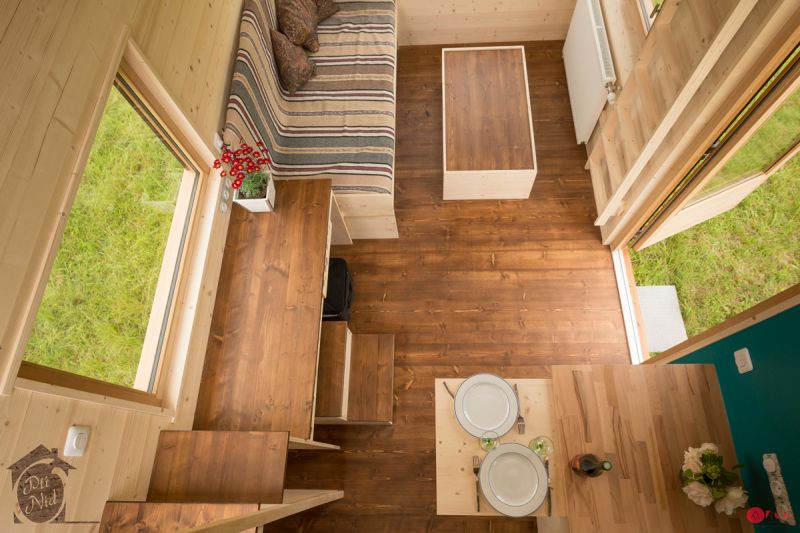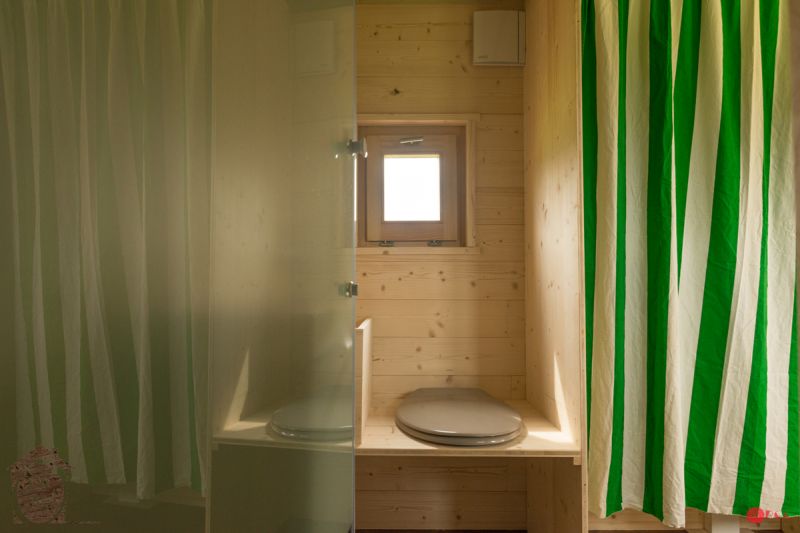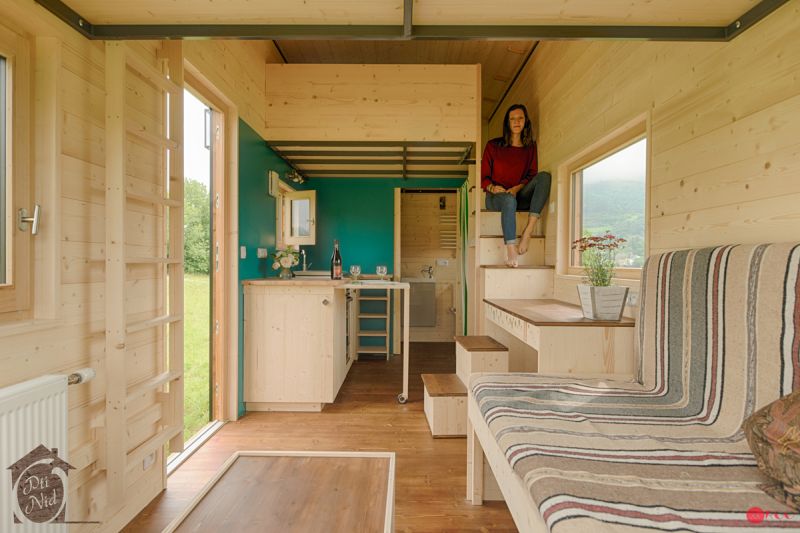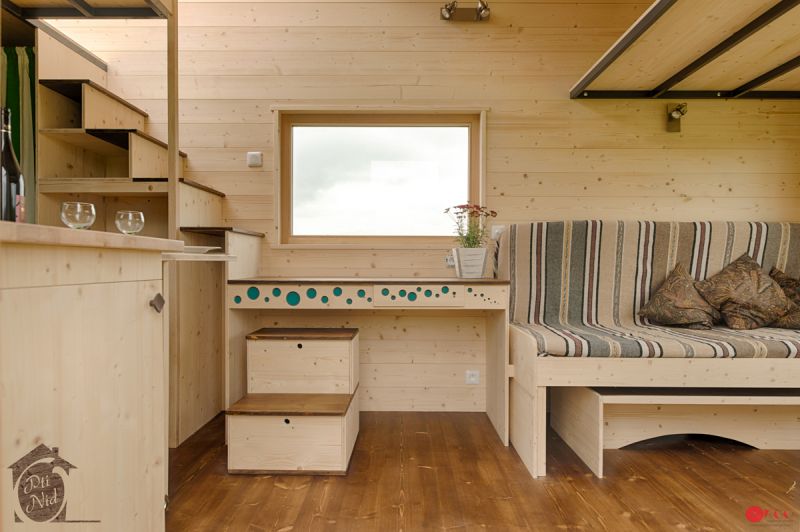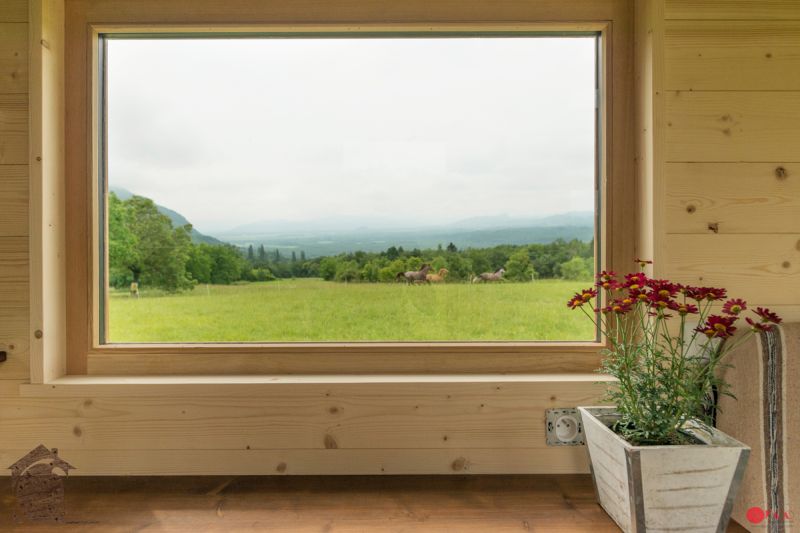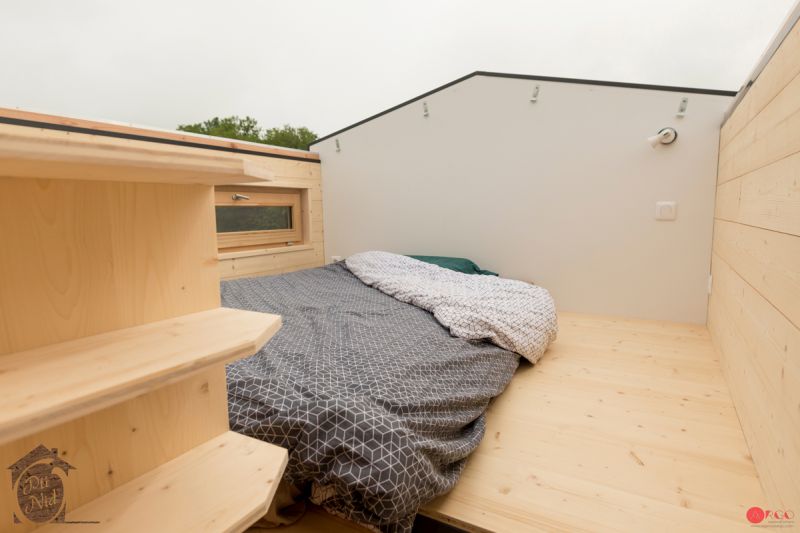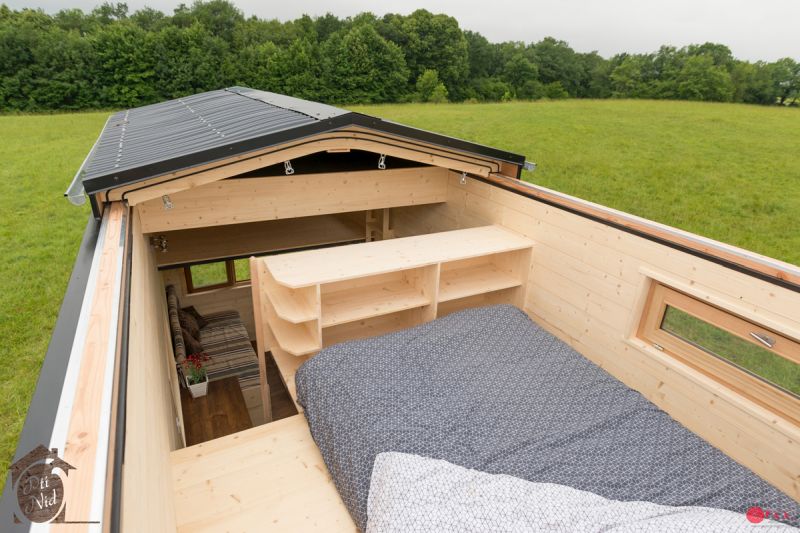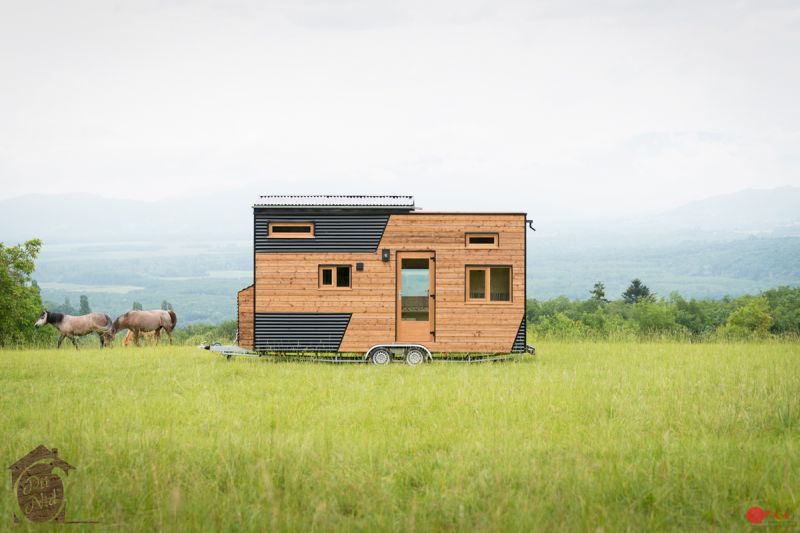 Via: HB