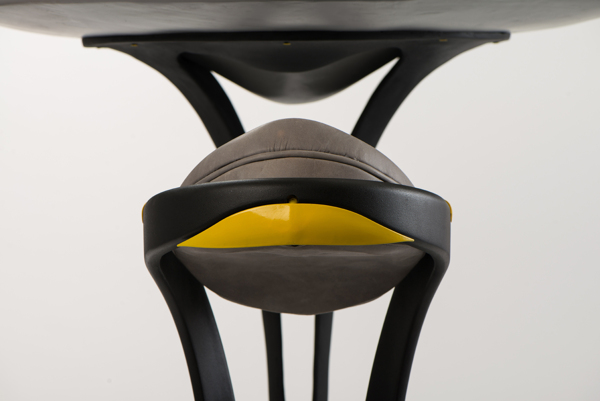 Our general health and overall personality is very much affected by our postural habits. A good posture is the backbone of our well being as it shows positive effects on our physical fitness throughout life. However, in our daily routine we often forget about maintaining a correct posture and therefore suffer with various kinds of drastic diseases. Most of the people spend around 60-70 percent of their day in a sitting position whether working in front of a computer screen or having a conversation with friends while having coffee. Sitting in a bad posture leads to backache, hunch and several spinal disorders and therefore a correct sitting posture is very necessary to maintain. Keeping this in mind, Israeli designer Dor Ohrenstein has created the Opus Chair that keeps the user in an upright posture. This unusual looking chair thus helps people who sit on it to stay away from different ailments.
The Opus chair has a unique ball based structure. Unlike traditional it has a single leg instead of four, which is further connected to the ball base. When not in use, the chair stands without any support. But as soon as a person sits on it, he would have to consciously sit straight on the chair to balance it. The Opus chair was designed for a coffee house to let a person sit and enjoy coffee with his friends for long time periods, without worrying about his posture.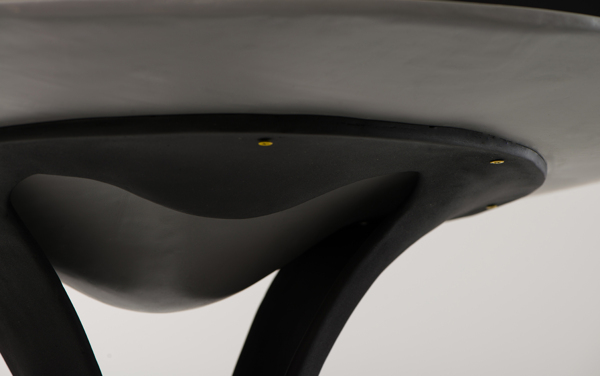 Ohrenstein was inspired by TCM (Traditional Chinese Medicine) that interconnects the physical and mental balance of a person. His project combines the postulates of TCM and western physiotherapy offering a new way of sitting to its users. Therefore, while sitting on the Opus hair a person would have to control his balance.