Rotterdam-based Orange Architects has built a wooden holiday home on the beautiful Dutch island of Texel. Its design is customized to provide clients with a space to spend their vacation in connection with the natural surroundings. Designed as a Holiday Home, it does not include permanent partitions like any other residential villa so as to allow owners to spend time with each other (the main idea behind a vacation).
The dividing walls of the home are made flexible so that the living spaces can be adapted to the different needs of the occupants. There is less need for private spaces in a holiday home and this house follows the same perception for interior design.
The house transforms into an open, fluid space in the daytime while the rotating wooden panels can create separate spaces for night. The interior space can be transformed when needed, which optimizes the space in the house. This transformation makes a full-sized bedroom while the hidden shower and sink become an en-suite bathroom.
This 70-square-meter house is covered by a black wooden shell and sports a solid yet sculptural interior design. There are large windows and opened doors that extend the space into the surroundings. Skylights in the bedroom, library and attic area, high window frames, light-colored birch paneling, movable lamellas and poetic lighting are some other cool features.
Also Read: Room 2030 Builds Modular Rooms for Smart and Sustainable Future
This tiny Holiday Home is designed using multiple sustainable solutions including rooftop solar panels, natural ventilation, concrete floor in the interior which acts as a thermal mass, a highly insulated roof, facades and windows. It even uses electricity for cooking, warm water and heating in order to minimize the use of fossil fuels.
This Holiday Home evokes a very spacious feeling despite a relatively compact space. The connection of the house to its surroundings is also optimized in an efficient way.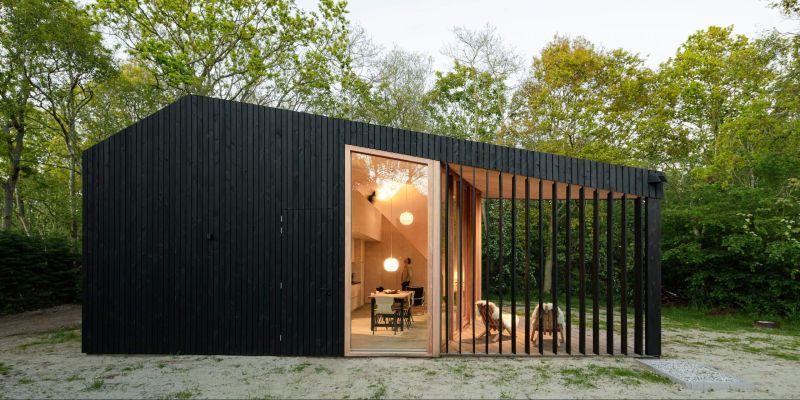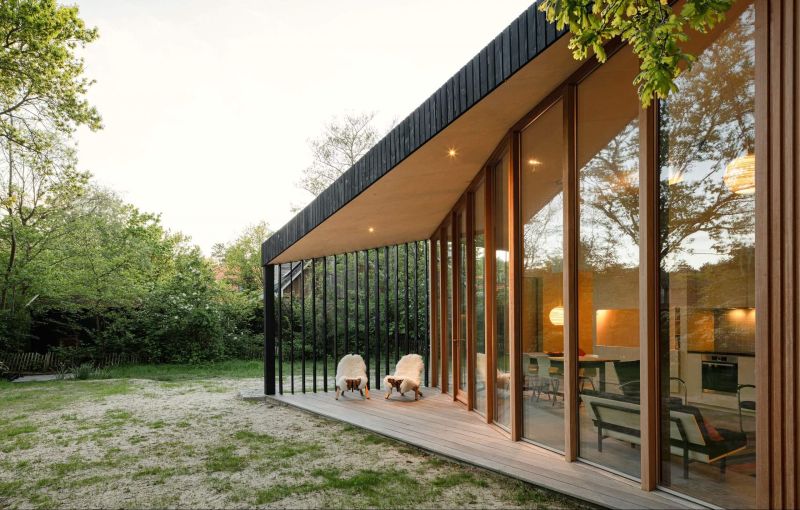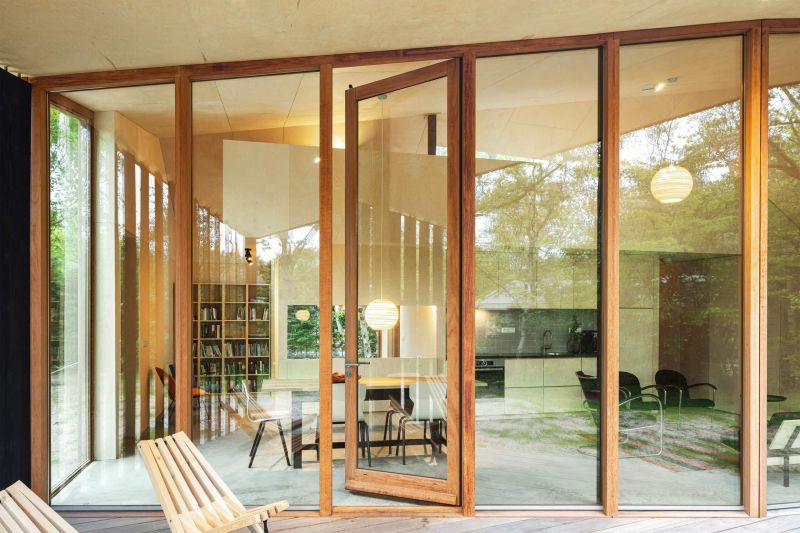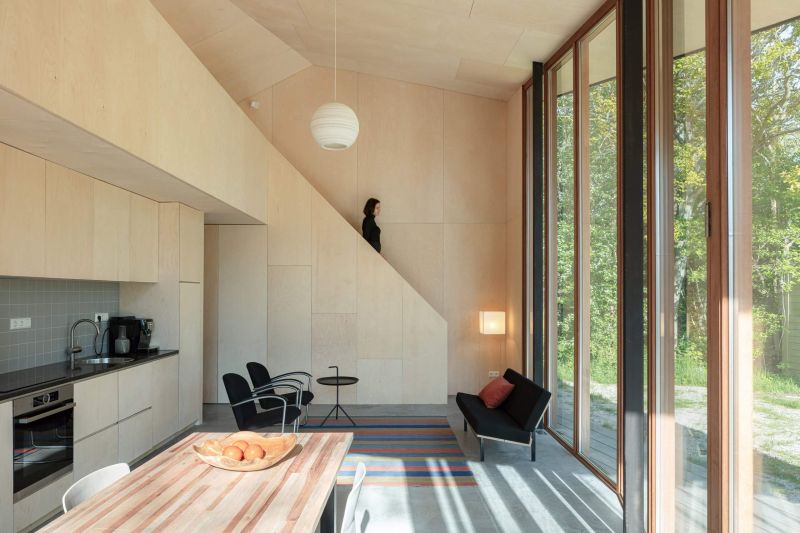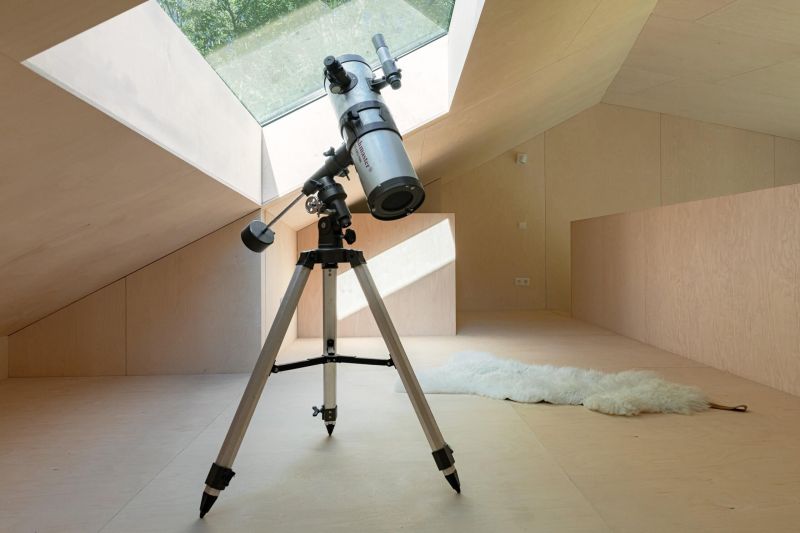 Via: Archello