Want to uplift your kitchen the smarter way? Oras Optima series of kitchen faucets is here to transform your kitchen with smart touchless technology. These smart faucets are made from high quality eco-brass for eco-friendly user experience, without any negative impact on surroundings. Each faucet features touchless function, high spout, aerator and automatic washing machine valve.
There are sensors in the faucets for smooth touchless function that can be turned on/off by sensing motion of your hands. This means it immediately turns off the tap when your hands are not near the faucet, thus prevent wastage of water. These intelligent kitchen faucets also come with EasyGrip handles for both hot and cold water.
Temperature of water can be adjusted by a control ring, which is present on its neck. Moreover, the washing machine valve can be opened by a push-button and it closes automatically when it doesn't sense any movement of hands. The faucets run on two lithium batteries (AA 1.5V) at optimum pressure, making it highly user-friendly system. It will definitely make cleaning and washing in your kitchen smarter, like never before.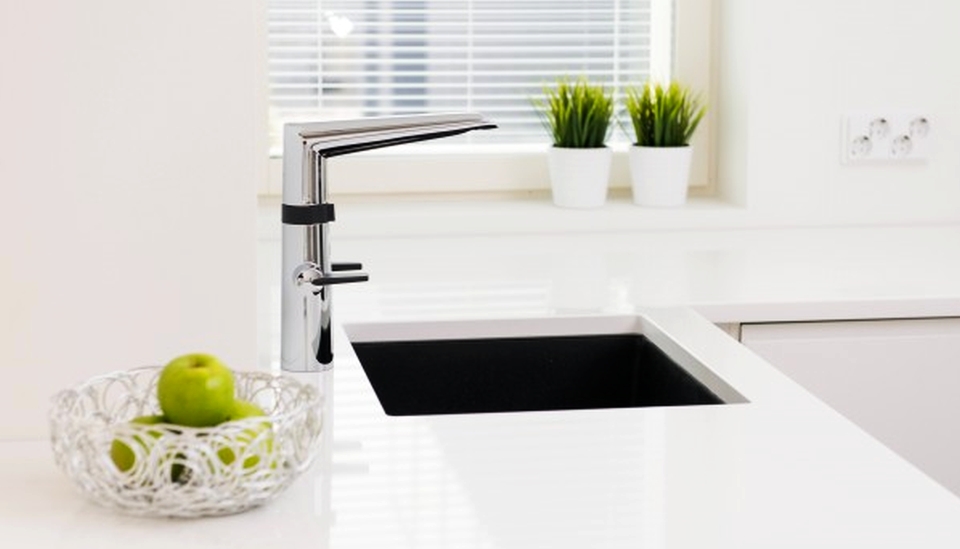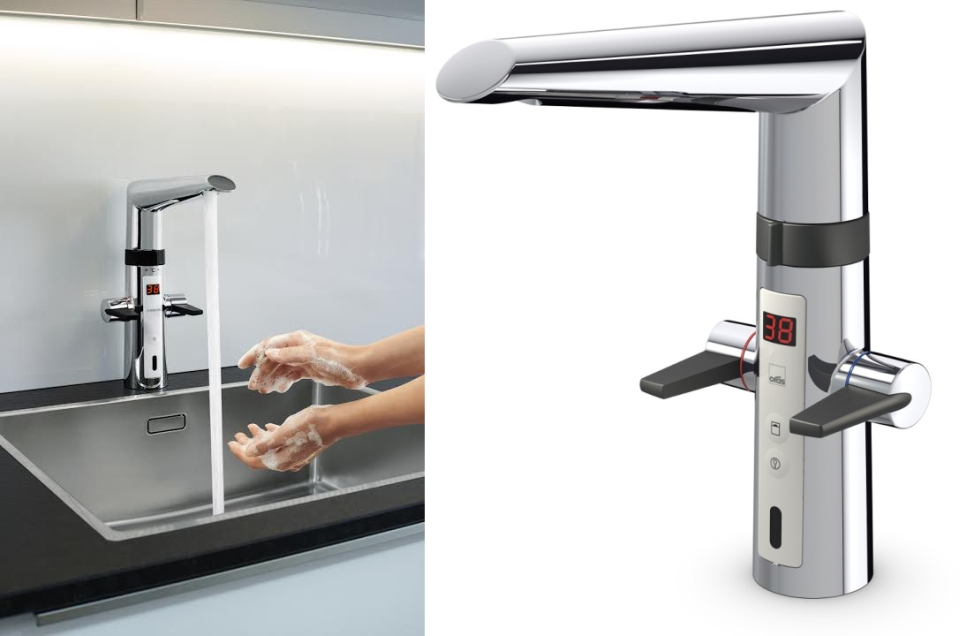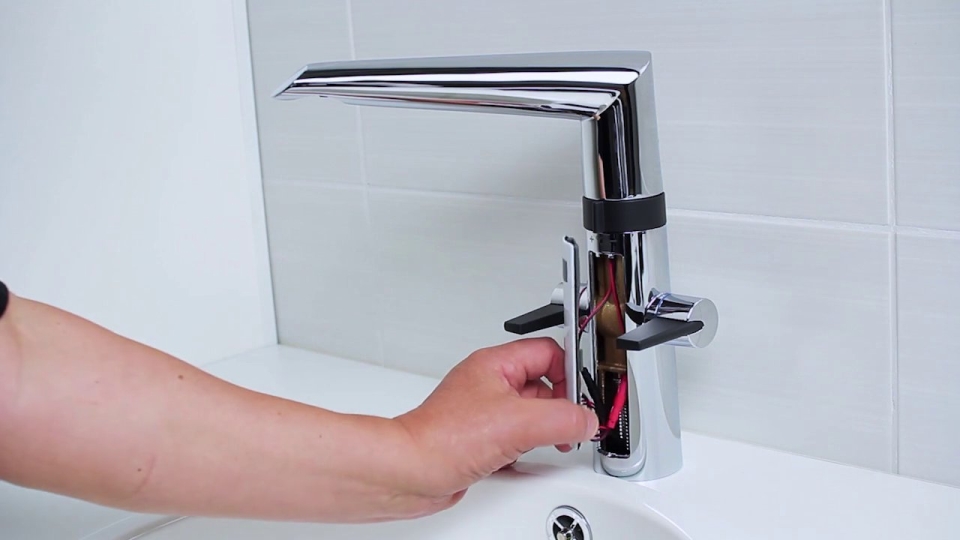 Credit: D&D