US-based company Orbit Irrigation that specializes in residential and commercial irrigation systems has introduced two new products, and support for Apple HomeKit at CES 2018. Their all new B-hyve smart hose faucet timer adds timing functionality to an ordinary sprinkler system; while the B-hyve Indoor sprinkler timer is helpful to automate, manage and optimize watering system inside your house. Both the devices feature Wi-Fi connectivity and also include a Bluetooth chip to pair with other B-hyve devices.
The B-hyve smart hose faucet timer attaches to a garden hose, allowing homeowners adjust their garden watering needs with timer functions programmed through the companion mobile app. It includes a flow meter to keep a check on the water flow and release the right volume of water. There are options to configure the device to utilize the local weather data to adjust the watering schedule automatically or get full control of the watering schedule.
Also Read: Insanely useful tips for year-round lawn care
Users can even make use of the EPA WaterSense certified schedule that allows setting up particular local conditions such as plant type, soil type or sprinkler type for optimal watering of plants. Multiple B-hyve timers can also be connected to a B-hyve hub for controlling all watering needs with one system, while also enabling users set different timers as disparate zones.
As of the B-hyve Indoor, these WaterSense certified timers are available in 4-zone and 8-zone models with Wi-Fi and Bluetooth connectivity. They are able to adjust watering needs according to a particular site's conditions and weather conditions. You can even use it as a hub for the B-hyve smart hose faucet timer.
The B-hyve smart hose faucet timer and Wi-Fi hub are currently available together for US$69.99 through various retailers throughout the US and Canada. Although, people having old B-hyve systems can purchase separate B-hyve timers for US$39.99. On the other hand, the B-hyve Indoor 4-zone and 8-zone timers will be available in the spring of 2018 for $59.99 and $79.99 respectively.
Though there's no official word about the addition of Apple HomeKit compatibility, but according to the AppleInsider, Orbit's B-hyve smart sprinkler timer will be getting the HomeKit support from this month. It will be incorporated in all future smart sprinkler timers by the company.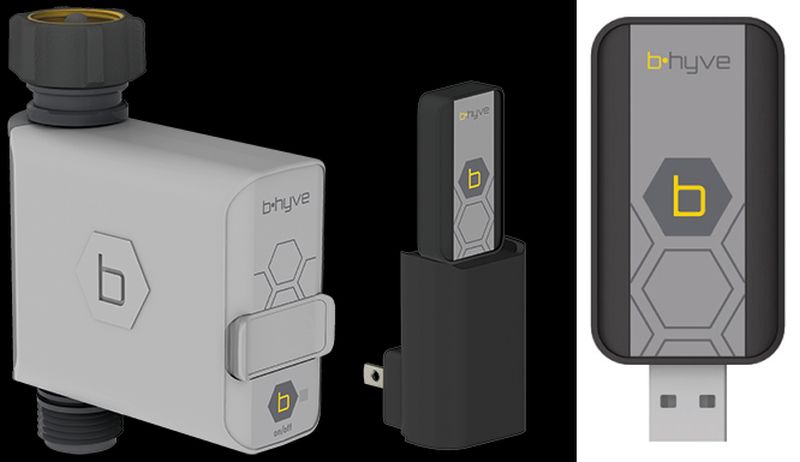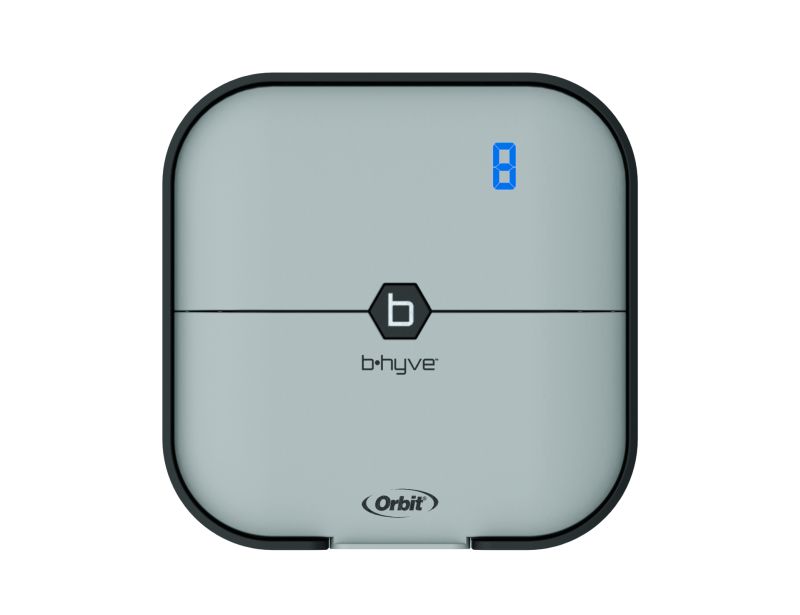 Special thanks to Mandi West, for sharing the details and photographs with us!