Have you ever wanted to make the induction hob disappear from over the countertop? Perhaps that's what Turin-based Adriano Design thought while designing the Ordine induction cooktop for Fabita. It is a pioneering cooking product, which allows the user to place the burner on the wall after use, for freeing up the counter space.
The Ordine induction hob consists of a wall-mounted control unit and two hobs that the user can use accordingly. Flexibility of the hobs is limited as they are equipped with a fixed length cord. Nonetheless, users are free to choose the distance of nozzles while cooking and place back the hobs on the wall unit when they are finished.
The Ordine induction cooktop is a great cooking appliance for small spaces. While heating technology is the same, users are just provided with more freedom and modularity.
Aside from the Ordine induction hob, Adriano Design designed several other kitchen products for Fabita, including a freestanding mini kitchen, an induction cooktop with storage space, and an innovative hood with a shelf. All the products were unveiled at the Living Kitchen 2019.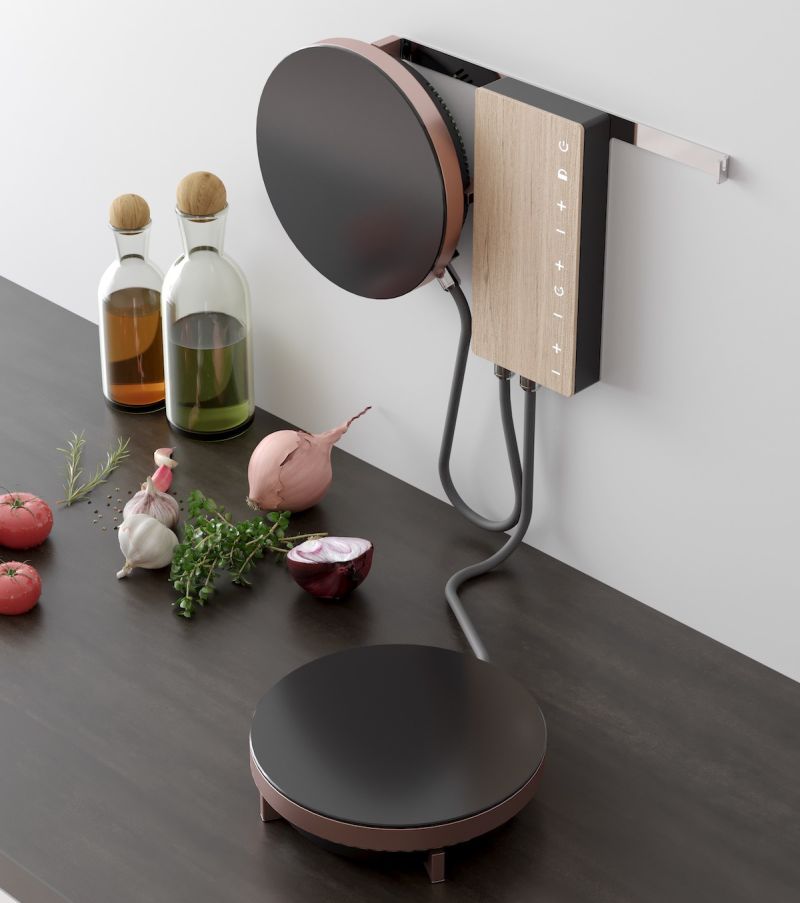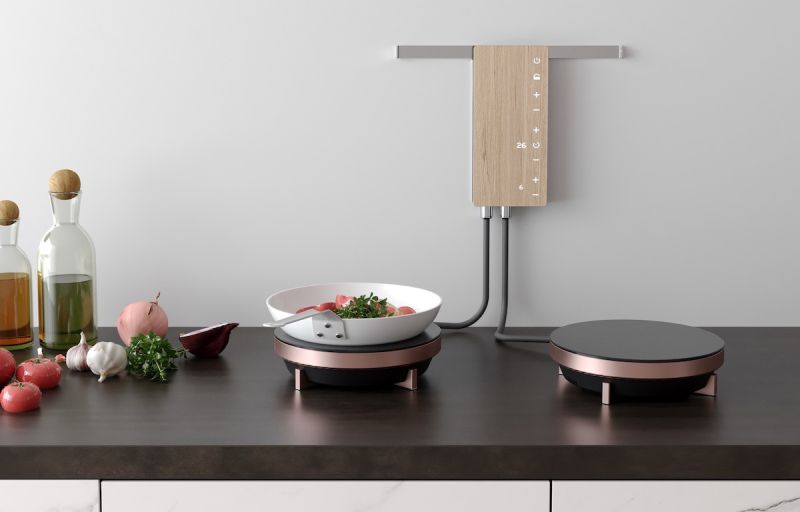 Via: Adriano Design