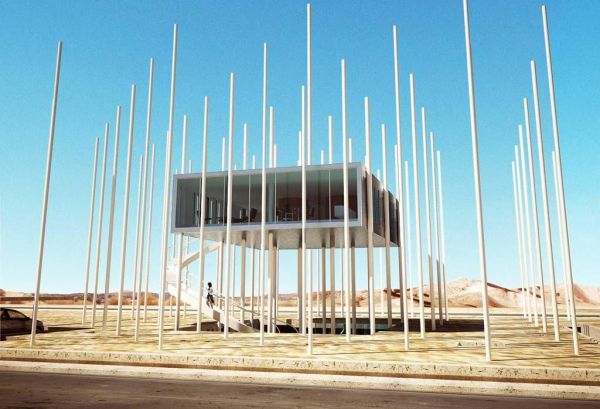 It is not often that we come across projects that are developed in the middle of a desert, and that too by hundred different architectural firms from around the globe. Well, the Ordos 100 is one such bold endeavor that is undertaken (with the guiding hand of FRENTE Arquitectura) in the midst of the ruthless Mongolian desert. Comprising of 100 villas, the project entails dedicated units that would credibly serve their spatial functions as shelters from the harsh climatic conditions. In this regard, the housing units exhibit dual characteristics in terms of their design. The first nature of the buildings is directly related to the neutralizing the severe winter and summer conditions, and as such the houses are buried for comfortable underground temperatures. The second nature on the other hand alludes to calmer conditions during spring and autumn, and hence an expansive part of the Ordos 100 villas also remains exposed for further flexible constructions.
As we mentioned before, the duality of climate oriented function is visible through the structural features of an individual house. In terms of architecture of Ordos 100, around 80 percent of a villa's space is invested in its 'buried' nature. This subterranean scope comprises a central courtyard flanked by living areas; an arrangement that upholds the virtue of family and community interaction, while also preserving it's privacy attributes. The other part of the villa rises far above the ground level, with its mathematical mass equal to the below ground level courtyard. This secluded space not only offers privacy to family members, but also provides grandiose views of the surrounding landscape.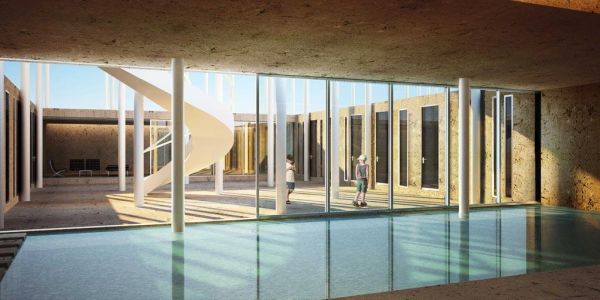 As since we have brought up the ambit of community and social interaction, each of the Ordos 100 villas will also incorporate 'forests' constructed from steel columns. They will act unobtrusively as the boundary markers for individual private plots, while also camouflaging the floating nature of the upper level structure.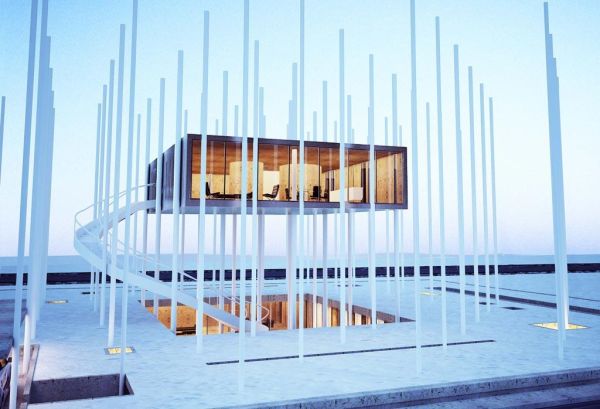 Via: FRENTEArq