Give your library an intergalactic touch with Star Wars Death Star Bookend. Inspired by the iconic weaponized space station, this bookend is handcrafted out of pinewood. It also features a non-slip cork base to secure your books or magazines in place.
Measuring 8.5 inches tall x 10 inches long x 5 inches wide, the bookend can conveniently hold your books, keeping the force flowing through your entire bookshelf or desk. While the bookend cannot hold more than four thin books, it would be a stunning statement piece in your study for securing the books that you're reading at the time.
This Star Wars-inspired bookend is selling on Etsy account MokuShop. The artist has paid attention to each and every detail, resulting in the formation of an intricate creation. Inclined towards pop culture geeks, the bookend is available in different colors: blue tone and brownish tone. Depending on the color you've chosen it costs around $75.
Besides Death Star Bookend, MokuShop is also selling other pop culture-themed bookends such as AT-AT Walker bookend and Deadpool bookend. Check out the images given below to have a closer glimpse at these artistic book holders.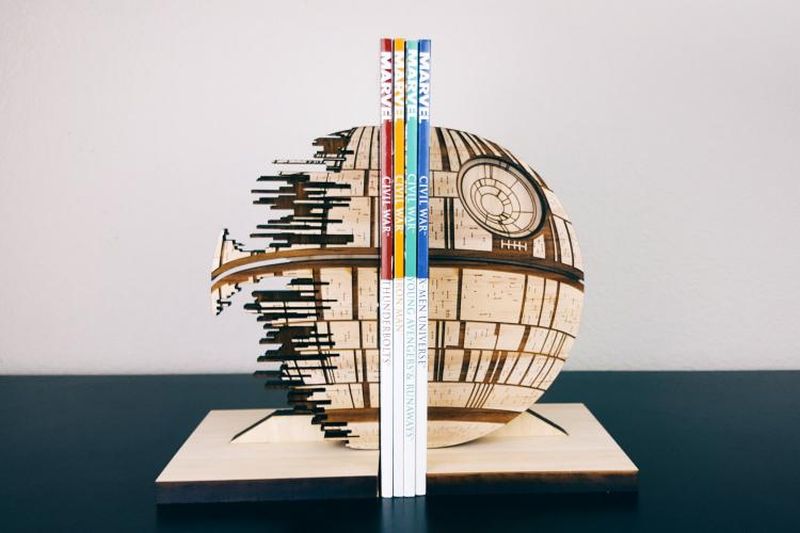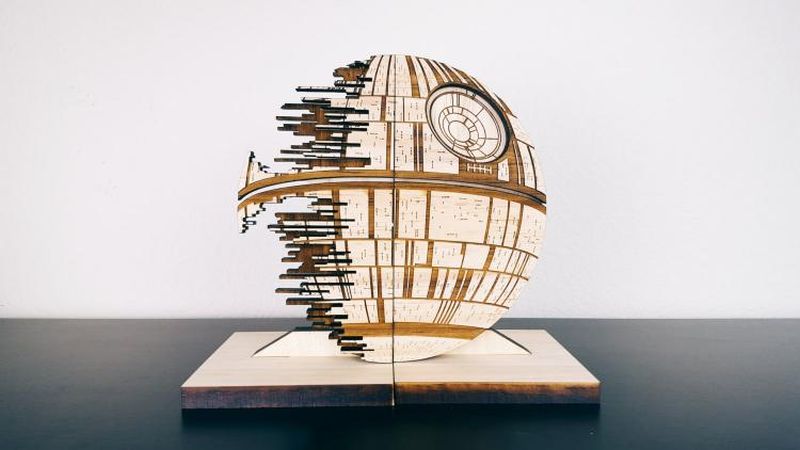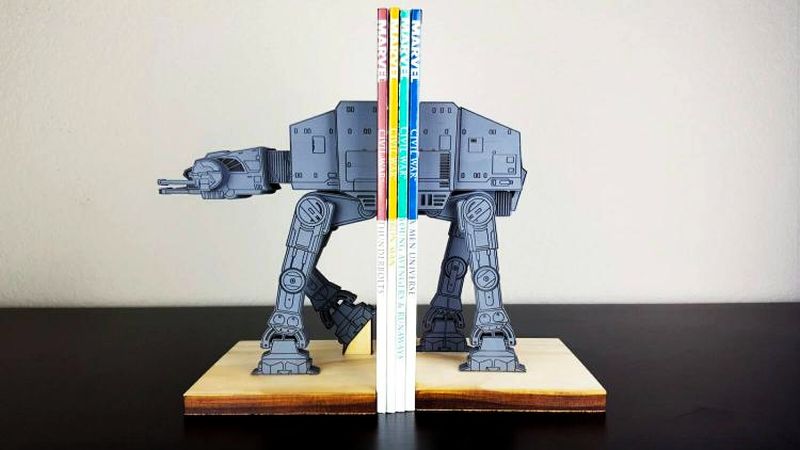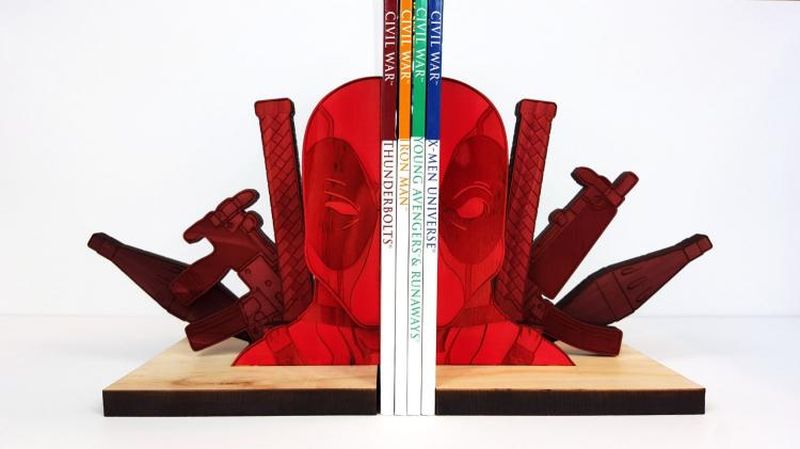 Via: OddityMall