Traditional Japanese art of origami has evolved into a modern art form since its inception in the 17th century. This art form has inspired many creative artists and designers to invent various objects like lamps, tableware as well as furniture. Many artists have also involved recyclable materials to design their origami objects. The Origami Chair is one among the many green origami furniture creations.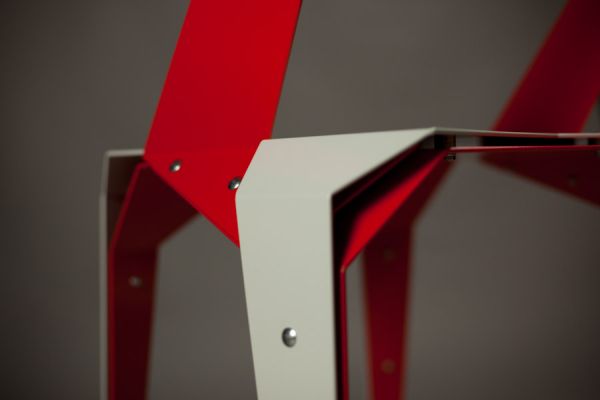 Ingeniously designed by architect Jan Brouwer and product designer Chris Karthaus for their design studio in the Netherlands, Brouhaus, the Origami Chair reflects the excellent imagination of the designers by its sleek aesthetics and vibrant colors. They have made use of recycled aluminum for creating their product. The strikingly thin chair is efficiently made by using 3mm aluminum sheeting that's laser cut and folded and then joined together using bolts.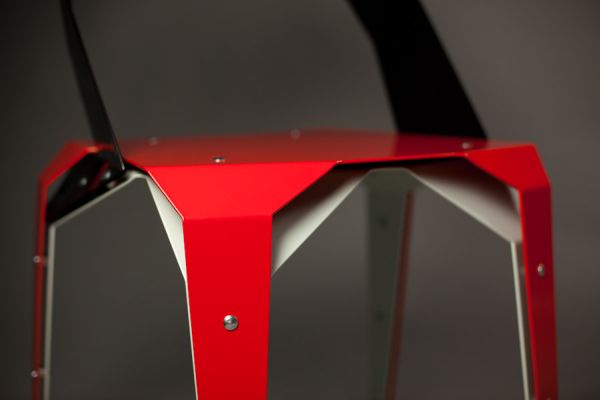 The Origami Chair can also be made by using different color combinations of the aluminum components, giving a wide range of color combination possibilities. This chair can also serve as a stool if the back is removed. This beautiful design will be displayed in Connecting the Dots – Milan 2014, which is a magazine covering the Dutch designers and brands that will be presented at the Milan Design Week. It is printed in a reverse-cover issue together with the April edition of ELLE Decoration (NL).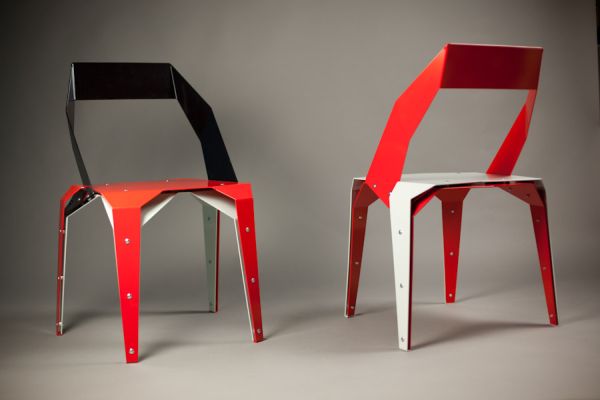 Check out the demo video below for more.
Via: Mocoloco