Owl paperlamps, a Portugal-based design studio, combines origami art with lighting and created authentic paper lamps for decorating homes this festive season. The design studio showcases some unique handmade lamp designs in shape of owl, parrot, tortoise and penguin at Etsy. Lights integrated inside the bird-shaped paper figures illuminate the space elegantly and are perfect for using as a centerpiece at your coffee or bedside table. All these DIY lighting objects are made to order and need deep dedication for assembling at homes.
Night Owl-DIY paper lamp
Available in colored or white versions, these Night owl paper lamps are great for bringing an artistic touch to the interiors. These 38.5 cm tall Aurora lightings are crafted from high-quality 160g paper with a gap behind for power cable. They come with a paper cut out model of a lamp, a practice model and a base with an E14 light bulb socket for LED bulbs. Electric cable with in-line switch and a euro plug CEE 7 are also included. Eyes of these owls look different and seem like they are constantly staring.
Buy: US$43.75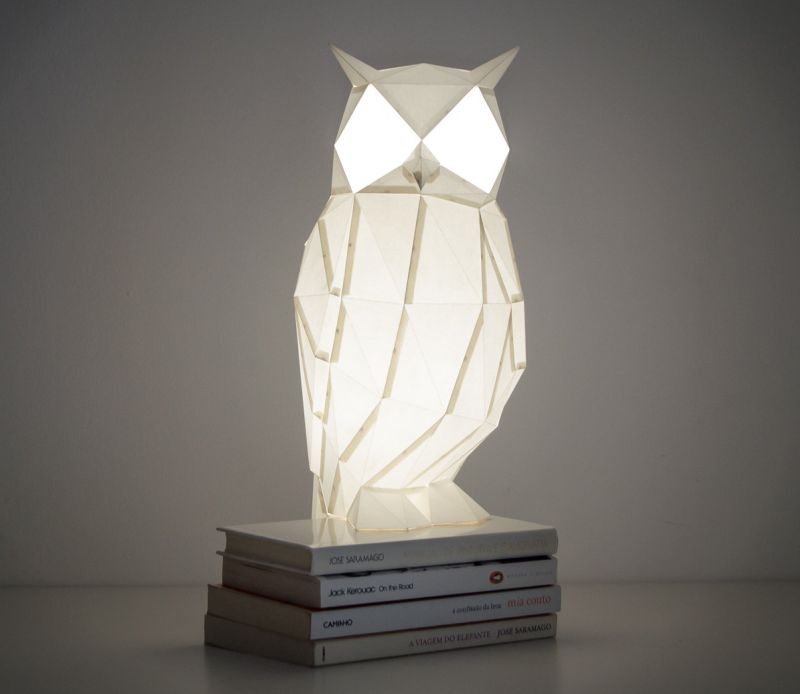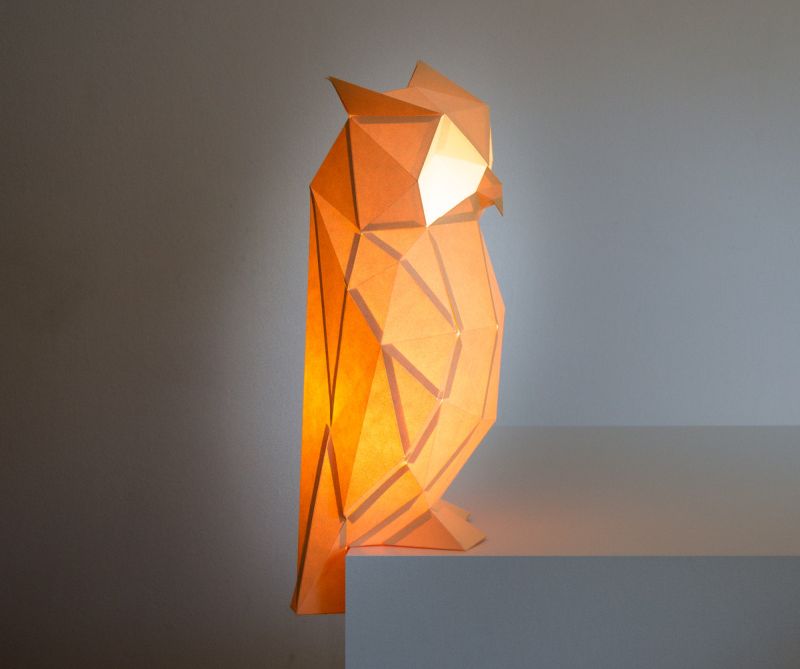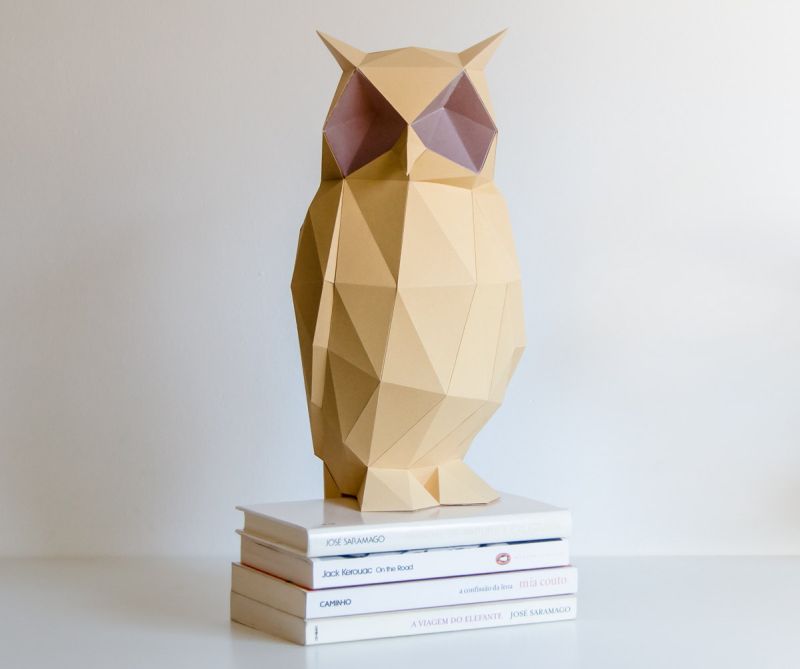 Parrot- DIY paper lamp
Made with same 160g paper, the Alberti is available in different colors or in plain white. This 72 cm tall lamp includes a kit, which you have to assemble at home for converting into an origami paper lamp. These interesting figures look great even when they are not lit. You can simply put a pair of parrot lamps on a picture frame to add a dash of attractiveness in the room along with a perfect ambiance.
Buy: US$46.06
Also Read: Minimal handmade paper lamps by SHare Studios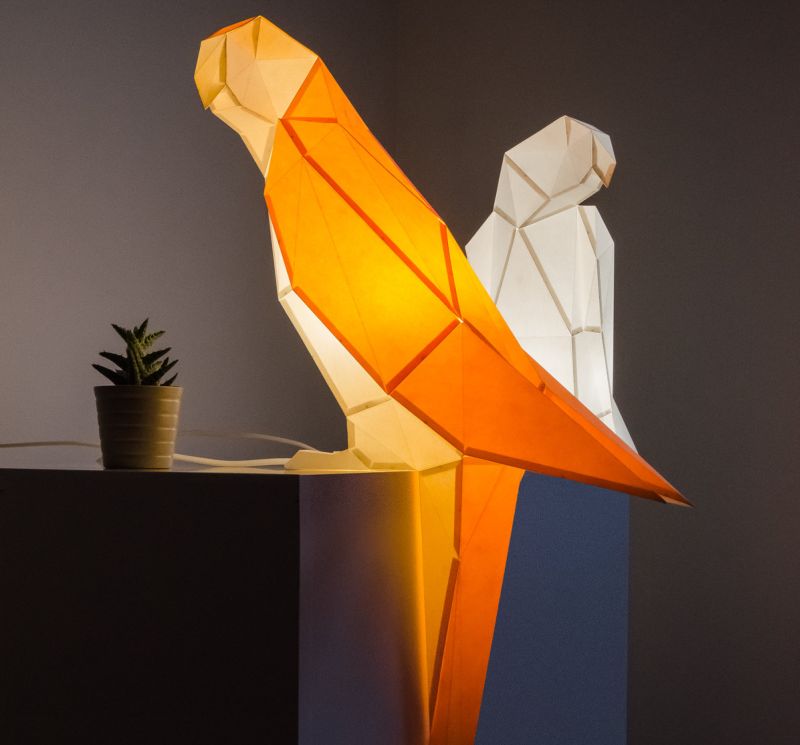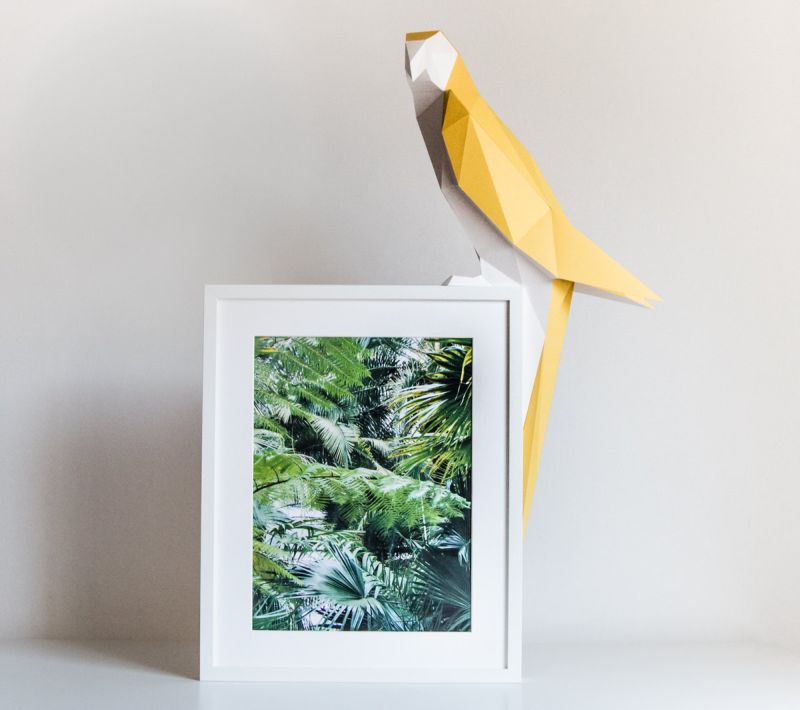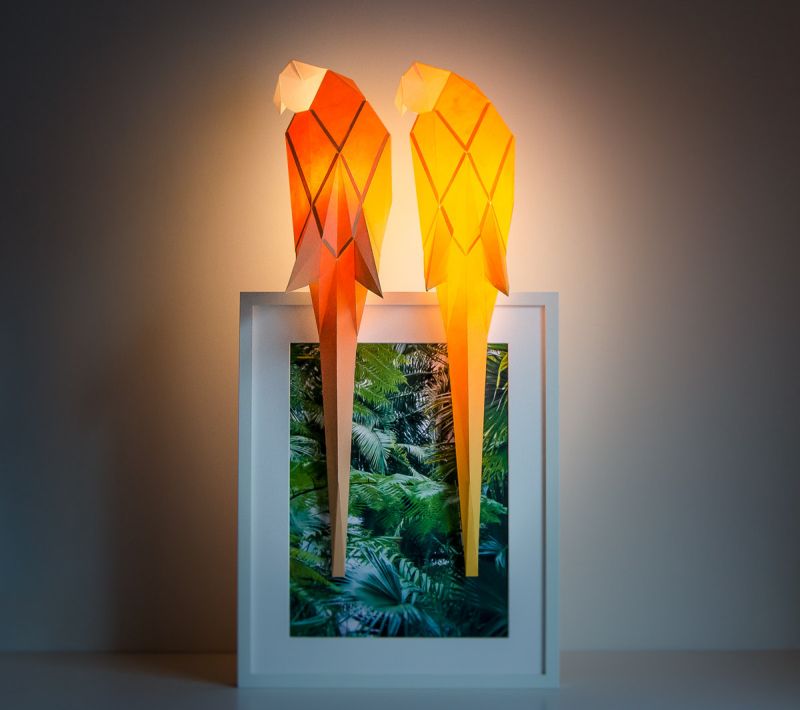 Penguin-DIY paper lamp
The lovable Penguin paper lamp is available in two sizes; 42 cm and 72 cm. Kids at home will adore the attractive figure of the penguin lamp. You can decorate your home with these unique lamp shades for celebrating birthday of your little kid or for stylishly illuminating your home on Christmas. The difficulty level to assemble the Big Penguin paper lamp is higher than other designs and it is only available in white color.
Buy: US$41.44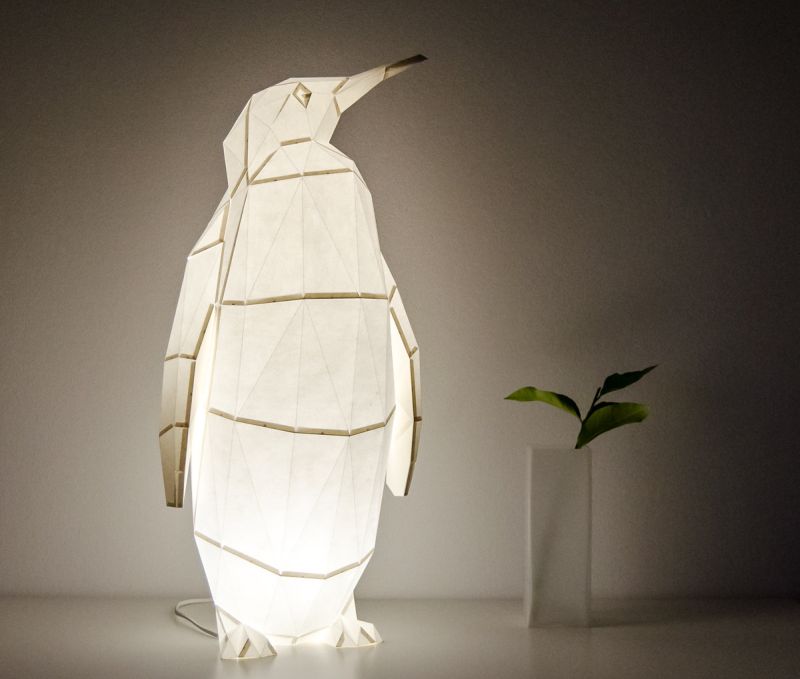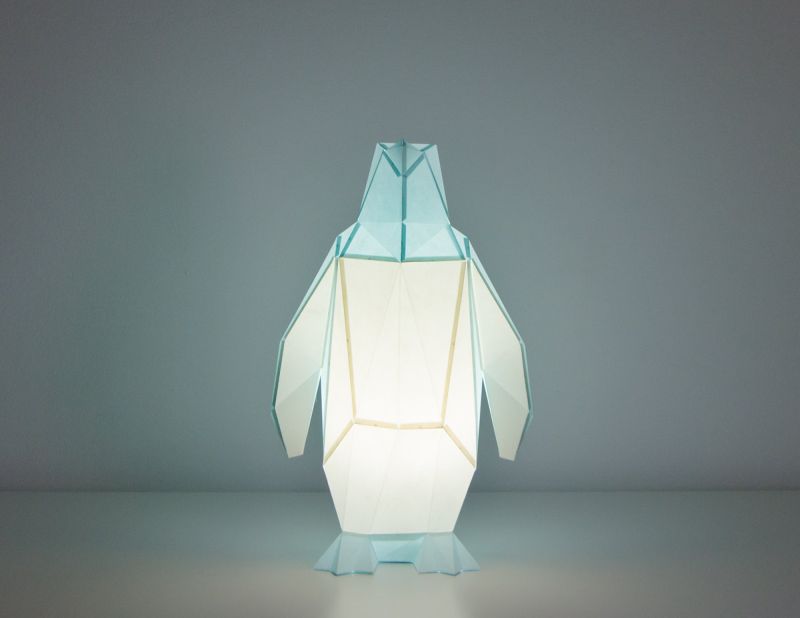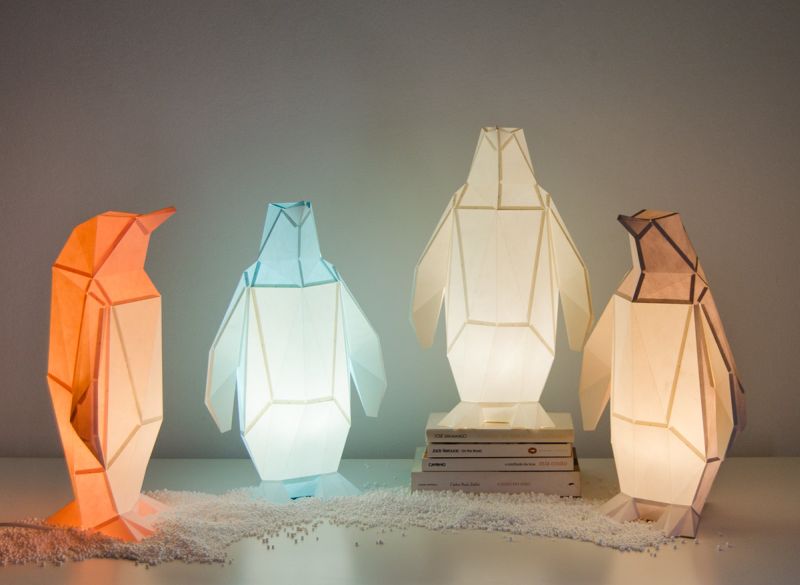 Tortoise-DIY paper lamp
Dubbed as Fred, this tortoise shaped lamp adds a dash of wilderness at homes. It is also available in colored or plain white version. Patterns of its shell catches eye and looks unique, whether it is placed on a table or at a shelf. Place two or more tortoise paper lampshades on a shelf to display the illuminating animal models. It comes in dimensions 36.5 x 20 x 18cm.
Buy: US$43.75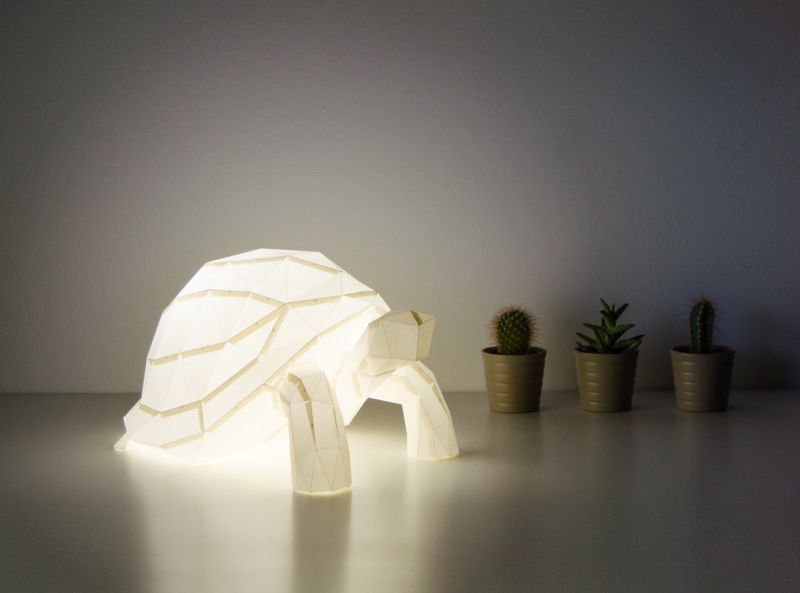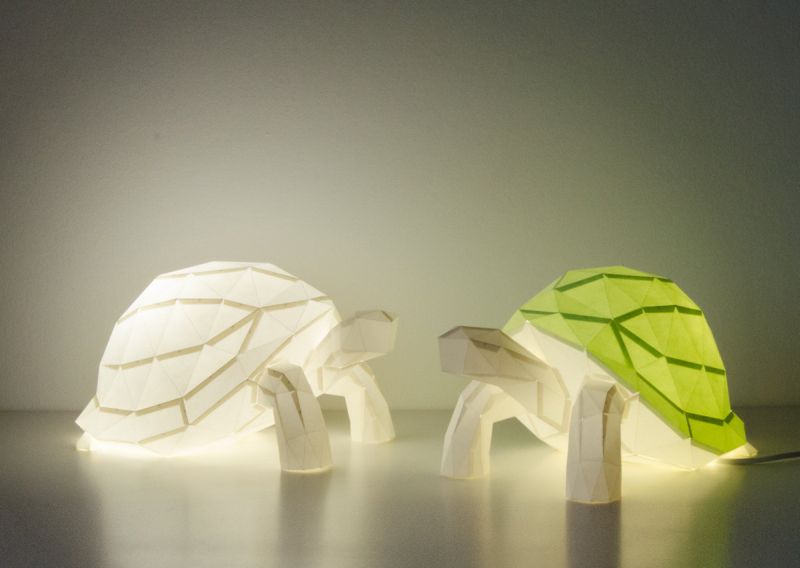 One interesting feature of these lighting objects are the several vibrant color choices available. You have to select the colors in which you want your lighting creatures.
Different colored paper lamps make it easy for you to create a pleasing ambiance according to your personal preferences.
Via: BoredPanda