Ever wished to own a house and a car those don't depend on external sources for electricity or fuel? Seems ridiculous and pointless? Not anymore, as a new prototype called the Additive Manufacturing Integrated Energy demonstration project (AMIE) by Oak Ridge National Lab (ORNL) aims at completely revolutionizing the off-grid living.
Well, AMIE is 38 x 12 x 13-feet 3D printed house integrated with solar panels and connected to a 3D printed hybrid electric car to keep each other charged all the time. Both 3D printed house and vehicle are designed to create an electrical symbiosis with one another, providing opportunity for constant off-grid housing and driving.
Inside the car, you can find electric motor and energy generator, as well as tanks for traditional fuel. When backing up on a wireless charging pad, the vehicle can borrow energy from the home or vice-versa. The same goes for the house, which has aerodynamic structure to reduce drag and energy waste.
This 3D-printed prototype is designed by some of the great minds, including world-renowned architects, engineers and planners Skidmore, Owings & Merrill LLP (SOM). First of all design of the house has been 3D printed, and then reinforced with steel rods to offer strength to the printed material. So the resulting structure is strong enough to resist both lateral and live loads and even holds up to full scale load testing.
The structure of the house appears like an open garage due to its ribs-like pattern, but don't go on its layout. It is highly insulated, partly glazed and interior includes atmospherically insulated panels (AIP), as well as, vacuum-wrapped panels that provide largest thermal barrier in the smallest possible space.
Check out the video given below to find out the flow of electrical energy through the components of both 3D printed house and 3D printed vehicle.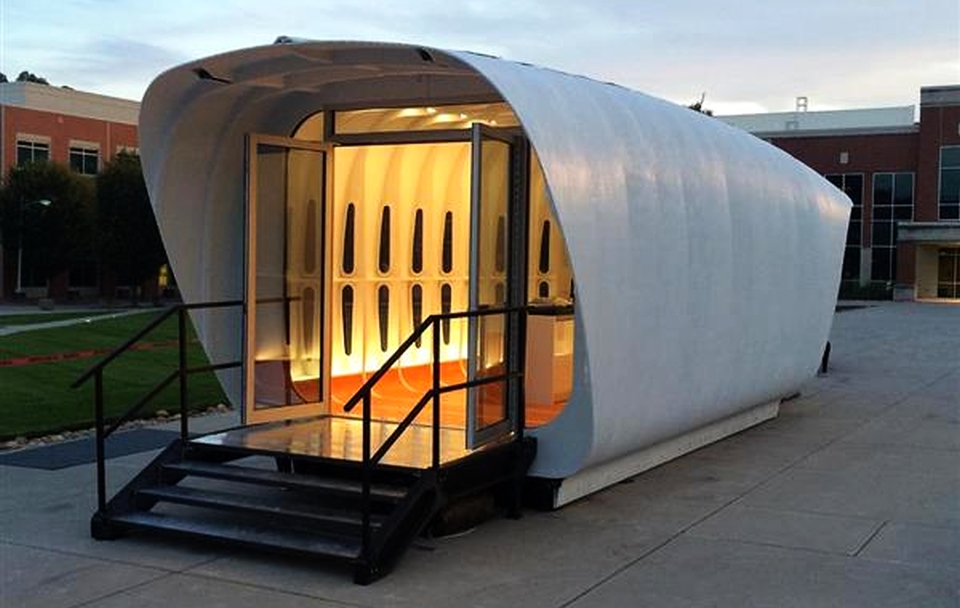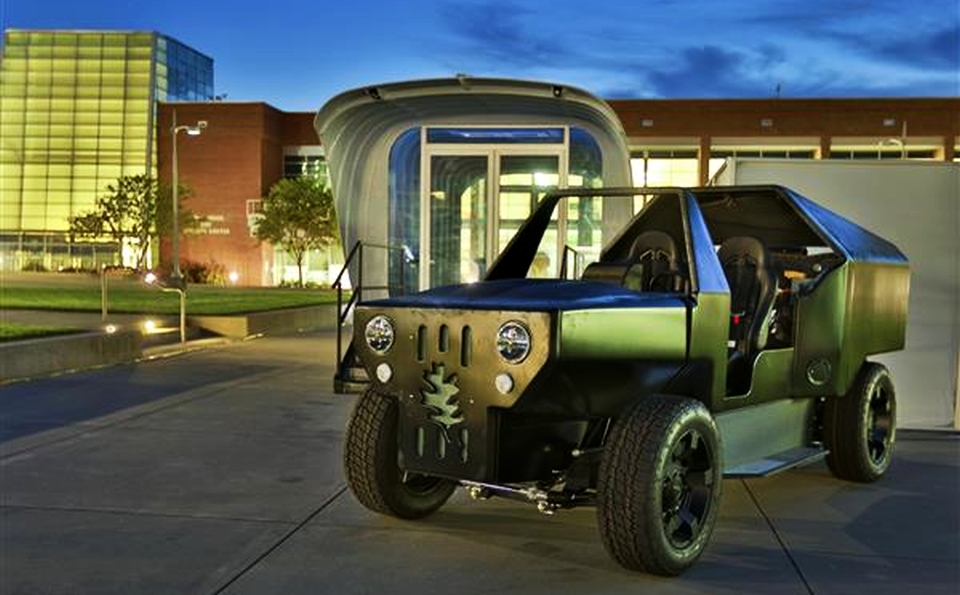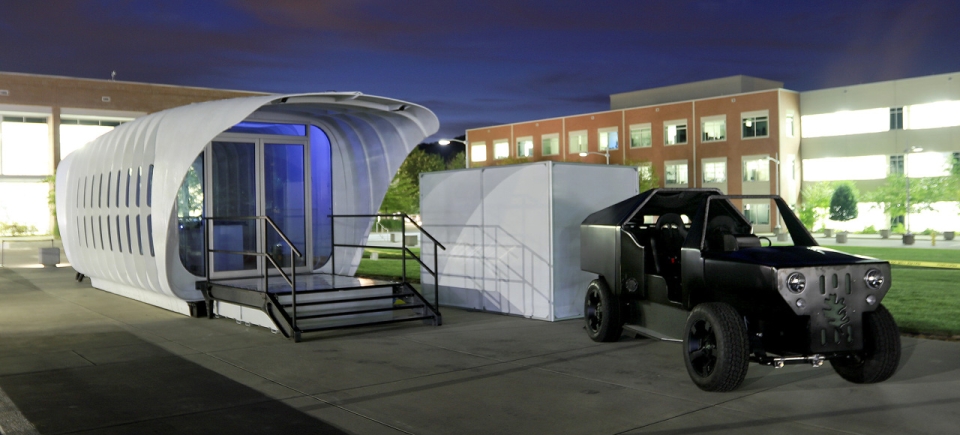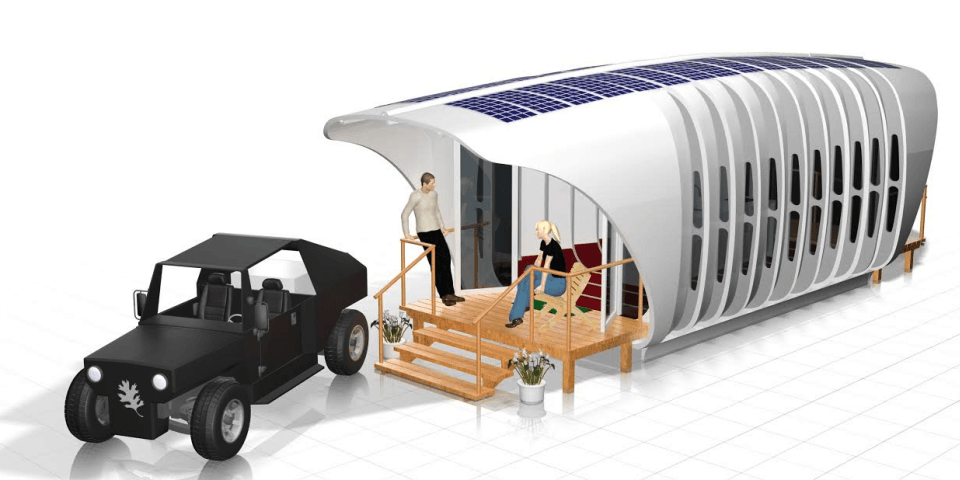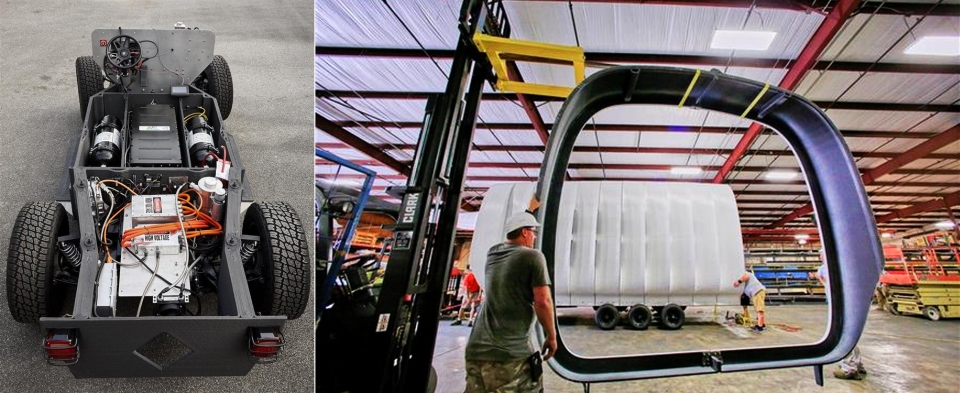 Via: Gizmodo