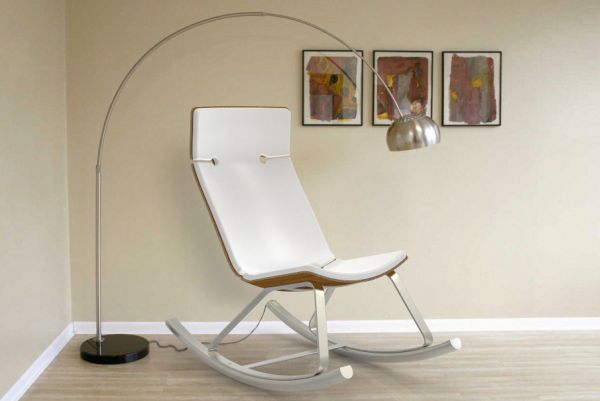 The world is set to change in the near future and as energy sources will become precious – a commodity probably rarest of all. Thus in view of the situation, researchers and designers have devised numerous ways to harness kinetic energy to charge gadgets – and the objective of using the movement of rocking chair to power devices – by design student Igor Gitelstain is certainly up there with the finest ideas.
Igor a graduate from Israel's Shenkar College has designed the Otarky, a rocking chair, movement of which could be used to charge gadgets. Still, only a prototype phase, Otarky chair is designed as a human-powered electricity generator, which produced electricity with the rocking motion. The rocking chair is beautifully designed and has the working mechanism tucked away nicely inside and isn't visible.
There is no word on when the Qtarky chair could go into production or at what cost, but we're sure, all you geeks would want the rocking chair generator as part of your furniture. We're waiting too!