Dubai-based Aljoud Lootah is a multidisciplinary designer who loves to mix traditional concepts with modern techniques to create something that bridges the two eras. Fascinated by folds, patterns and geometric shapes, Lootah created the Oru cabinet that is part of the Oru series collection comprising a chair, lamp, cabinet, and mirror.
The complete series is inspired by Japanese origami art, which is a compound of two smaller Japanese words: 'oru' meaning fold and 'kami' meaning paper. Taking inspiration from the origami forms, Lootah used materials like teak wood and felt fabric to create these geometric decor items. Oru cabinet is a geometric cabinet with exposed shelving units. Wooden troughs and crests can be used to store books and novels, while concealed compartments give you freedom to keep your personal belongings safe and out of sight.
The 1320 x 1880 x 300 mm cabinet is a limited edition furniture with only five pieces available. The cabinet is a perfect example of how ancient art can be used to create attractive, contemporary furniture line.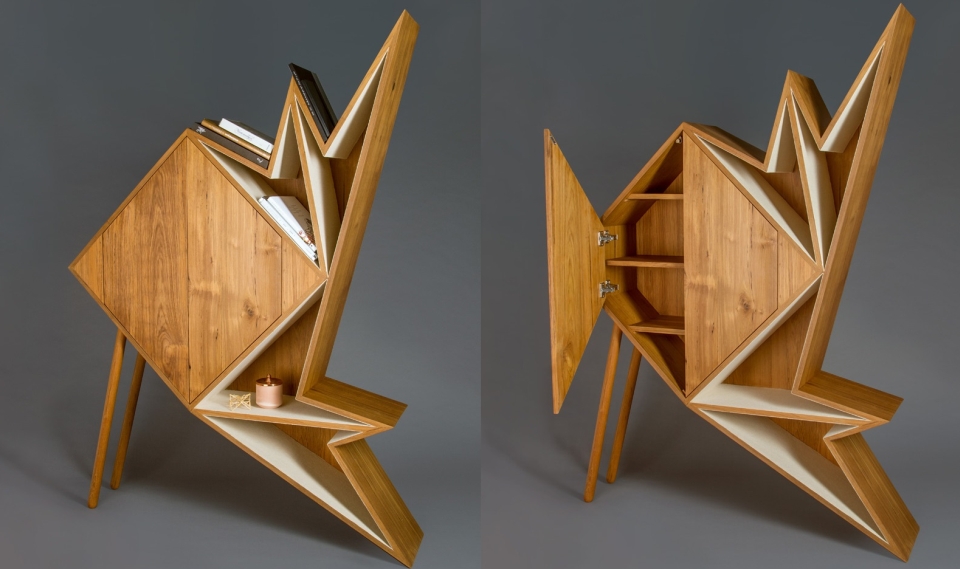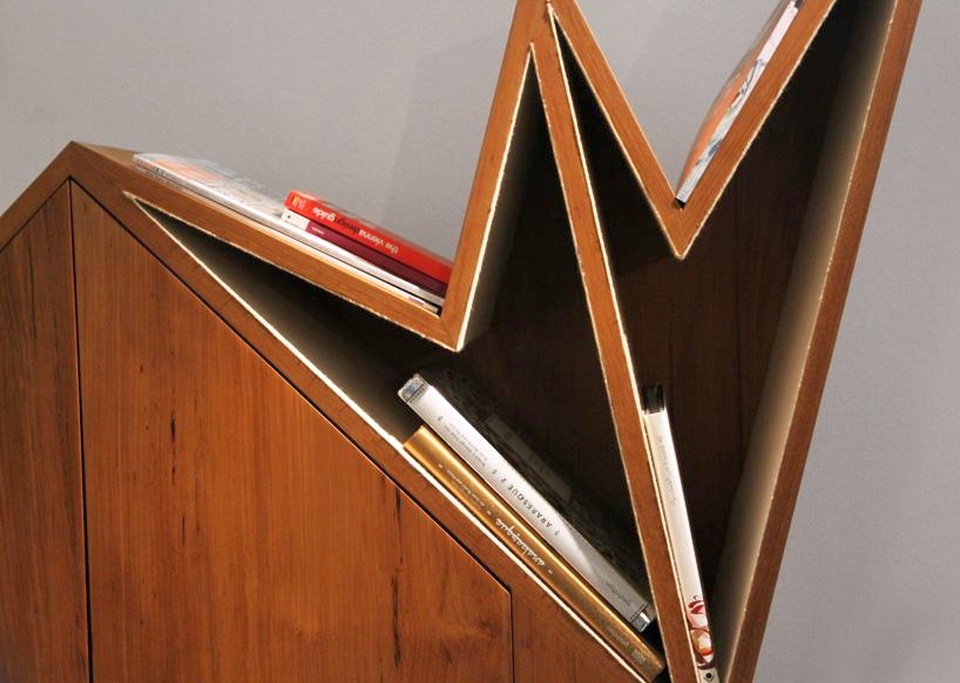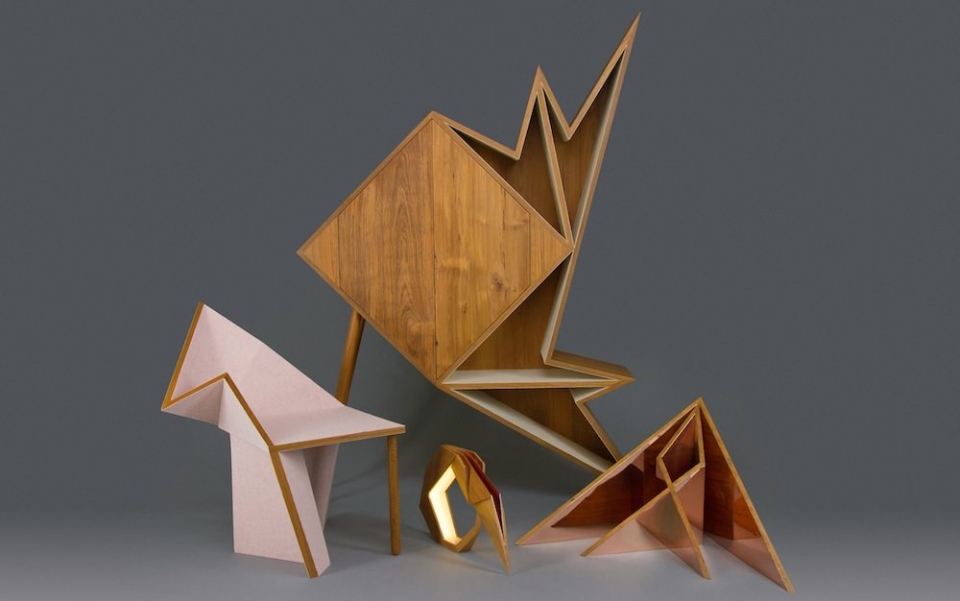 Via: WoodworkingNetwork