Have you ever thought that a wooden bulb could actually light up your room and that too without burning into ashes? Well, this out of the blue imagination has actually been made in reality by the Japanese designer Ryosuke Fukusada, who recently unveiled the Wooden Lightbulb for brightening your home. The bulb is actually designed for a famous LED lamp manufacturing firm Ledon with an initiative to add a futuristic approach to the lighting industry.
This wooden bulb surprisingly doesn't get burned because it is crafted using traditional Japanese technique called Rokuro, in which a special knife is used to craft pine wood into a fine sheet that is molded around a small LED to form a structure of an actual bulb. The thin wooden shell around LED allows light to radiate through wood-grains of the bulb into an entire room.
Design of the bulb is completed with a recyclable aluminum socket, used to hold the bulb firmly. The bulb creates a lovely wood-grain effect when the light is turned on, filling the entire room with a pleasant ambiance of light. The bulb is available on Ledon for a hefty $2,700. Now the question arises, would you be ready to bring home this wooden bulb for such a huge amount?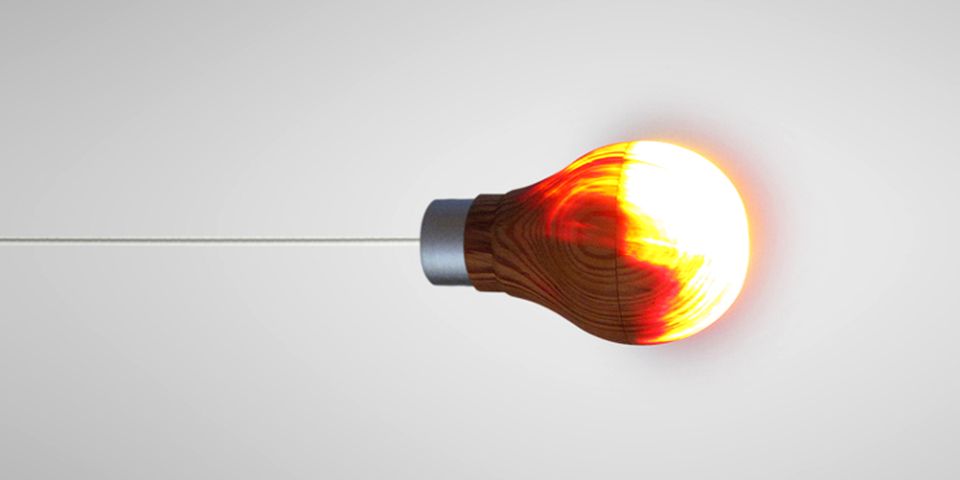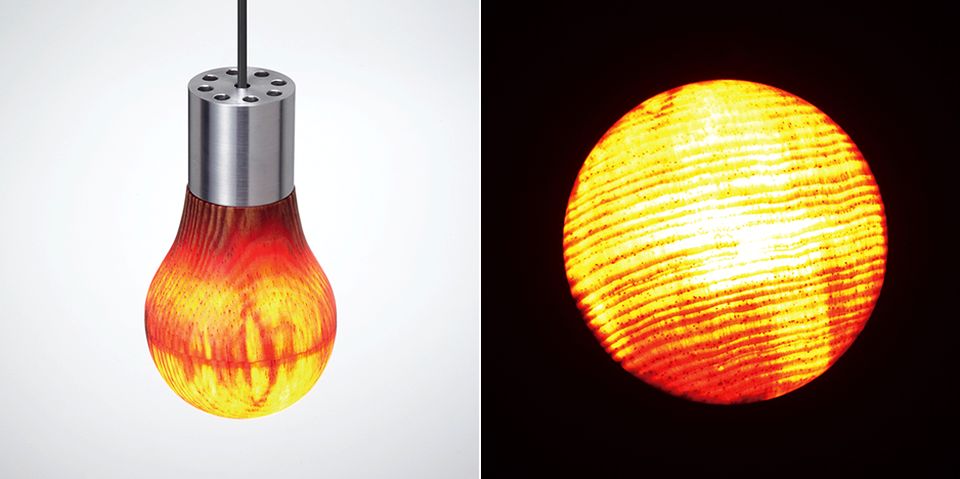 Via: Dezeen