When you think of relaxing outside in a garden, probably you start visualizing a relaxing rocking chair or a hammock. But what if you could get the comfort of both in one furniture piece? Well, that has been made possible by three design students Harshita Murudkar, Shivaji Gulati, and Mehak Philip in form of a hammock-rocking chair hybrid.
This comfy piece of furniture has been created as part of a design challenge conducted by India-based MIT Institute of Design. The students spent two weeks in building this amazing hybrid furniture that's perfectly suitable for any home garden.
Firstly, they built a metal frame for firm support and painted it for some polished finishing. The design students also spent time researching different weaving techniques. Finally, they decided to go for three different types of weaving styles such as basic weave, trilobite and twilled weave to form incredible lounging piece.
It seems to be a good marketable product for homeowners looking for comfortable and artistic outdoor seating. We can already picture the hammock-rocking chair in gardens all around the world. However, it's still a prototype. Hopefully, the designers soon start its large scale commercial production.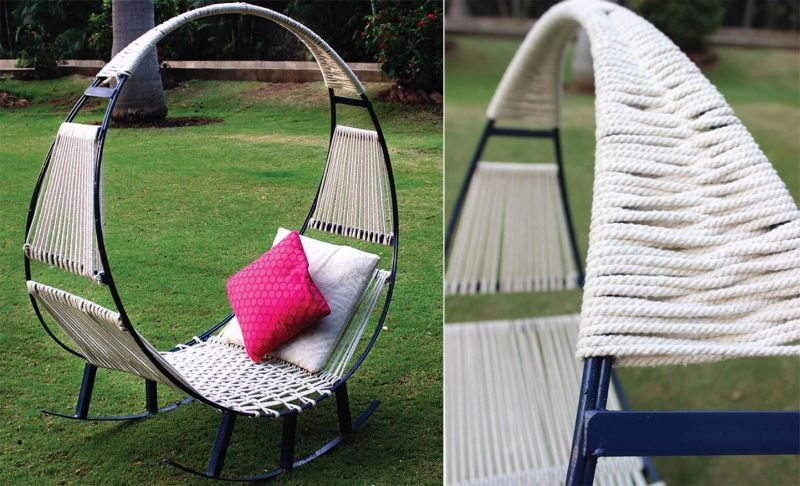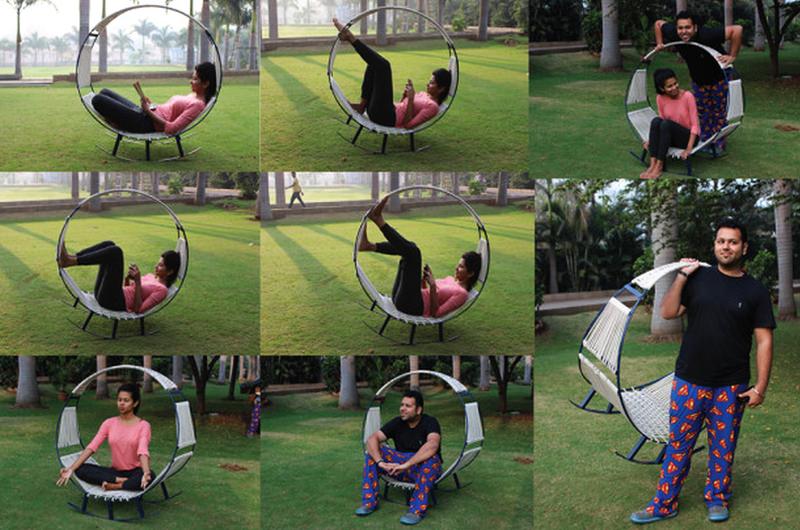 Via: MyModernMet