Outra Oficina, Brazilian studio based in São Paulo, has recently unveiled a masculine furniture lineup called Bololo to outfit any man cave. What makes this eclectic furniture series truly one-of-a-kind is that it has been upcycled from everyday tools. The design studio sees these mechanical tools in different lights and molds them creatively into sustainable furniture.
Bololo furniture collection includes chair, table and cheese dish. All these units are totally handmade out of the tools that are usually found in your garage. From pliers, nut bolts, and screwdrivers to wrenches and ratchets, the furniture pieces are made from different types of objects found in a toolkit.
The chair consists of wooden legs whereas its seating area is made out of some heavy-duty tools. Due to its rugged seating area, the chair doesn't seem to be very comfortable for relaxing, but it can just be used as a statement piece in a chic interior. The irregular shape of the table makes it quite interesting – as it comprises a firm base that includes distinct tools and further supports the glass tabletop.
Likewise, the cheese dish also includes a glass top and a sturdy base consisting of mechanical tools. Creating practical furniture pieces using unusual materials is definitely a fun and effective way to target specific consumers with unique preferences. The Bololo collection demonstrates how unused or old objects found in a garage or an old toolkit can be transformed into functional units outfitting different sections of a house. Find out more information about the furniture collection on Outra Oficina's website.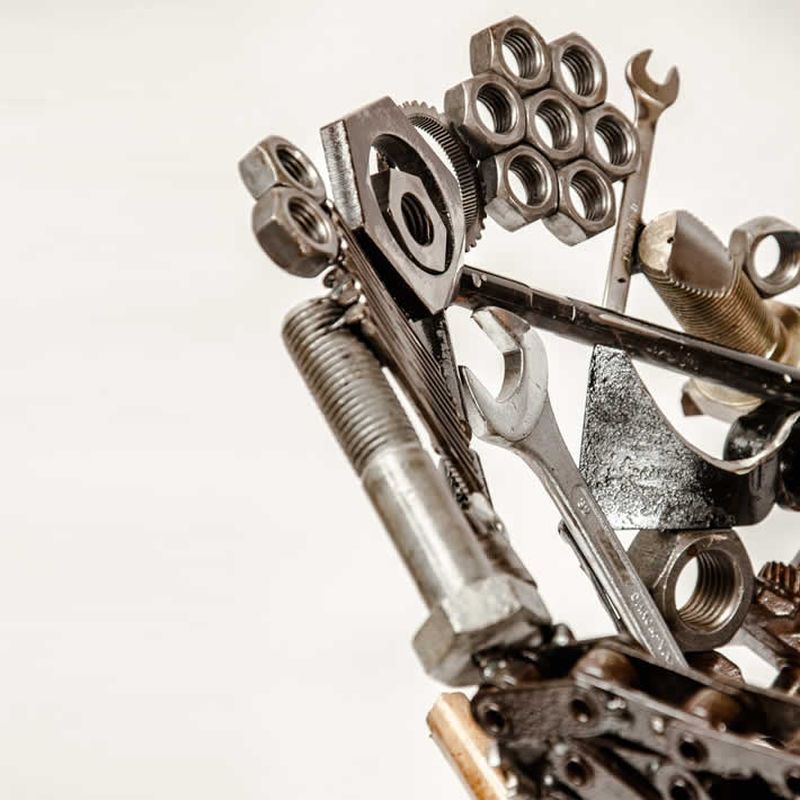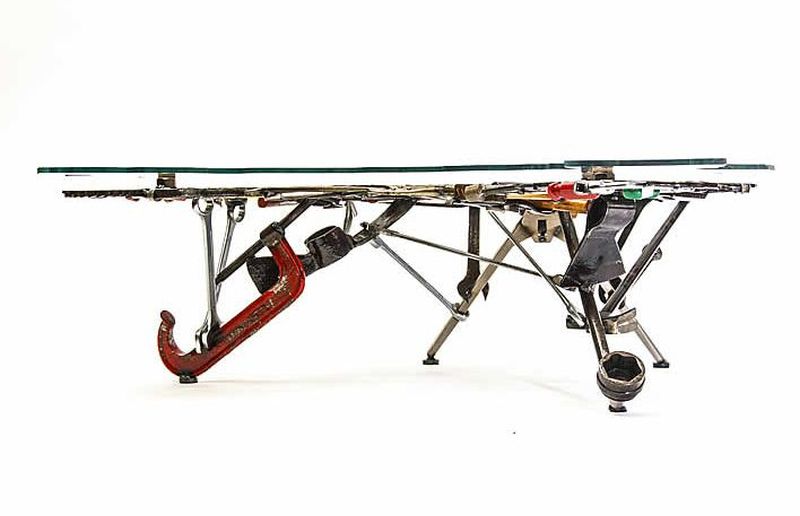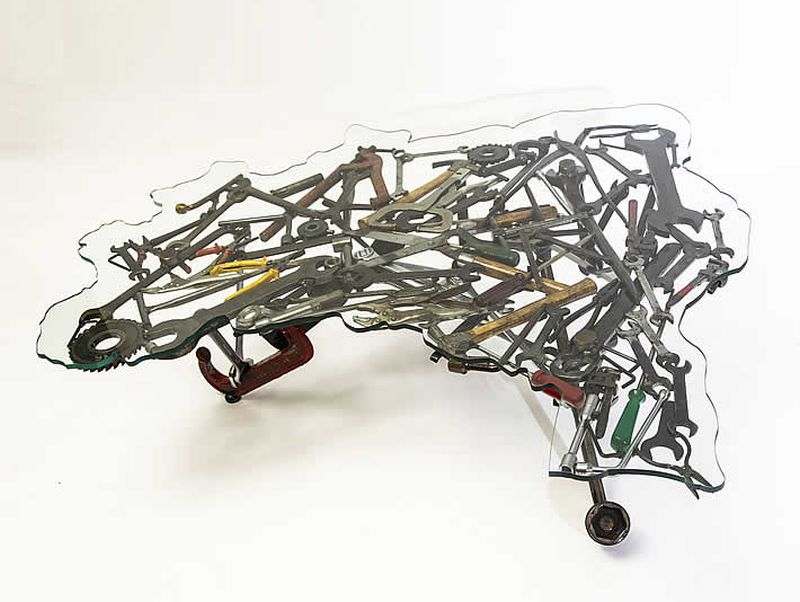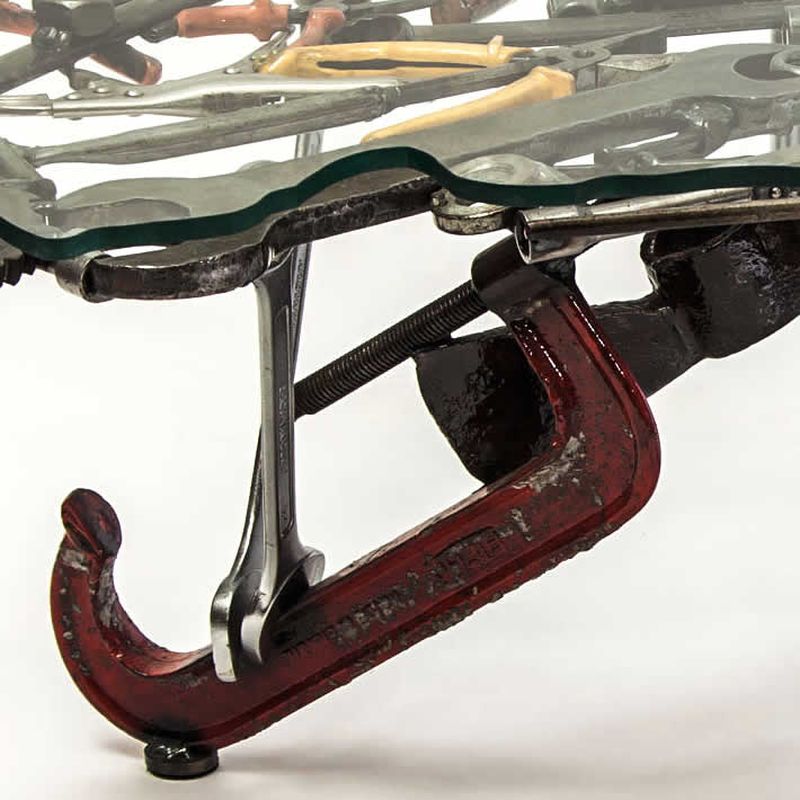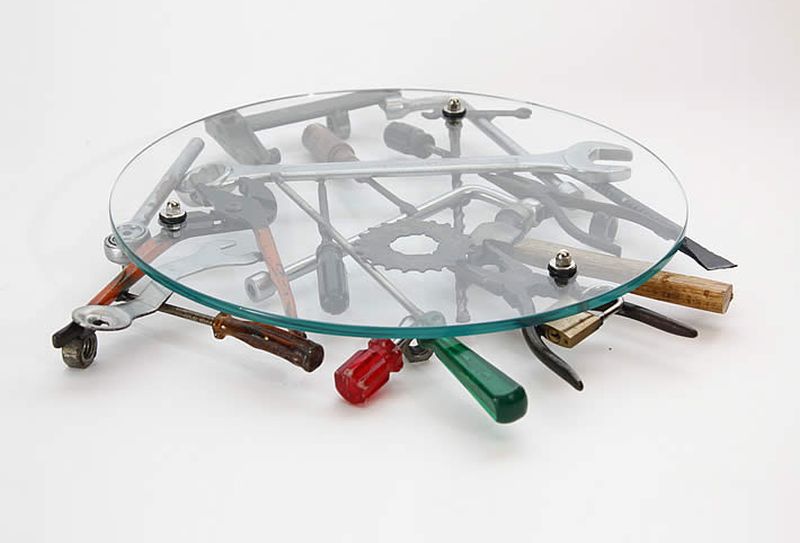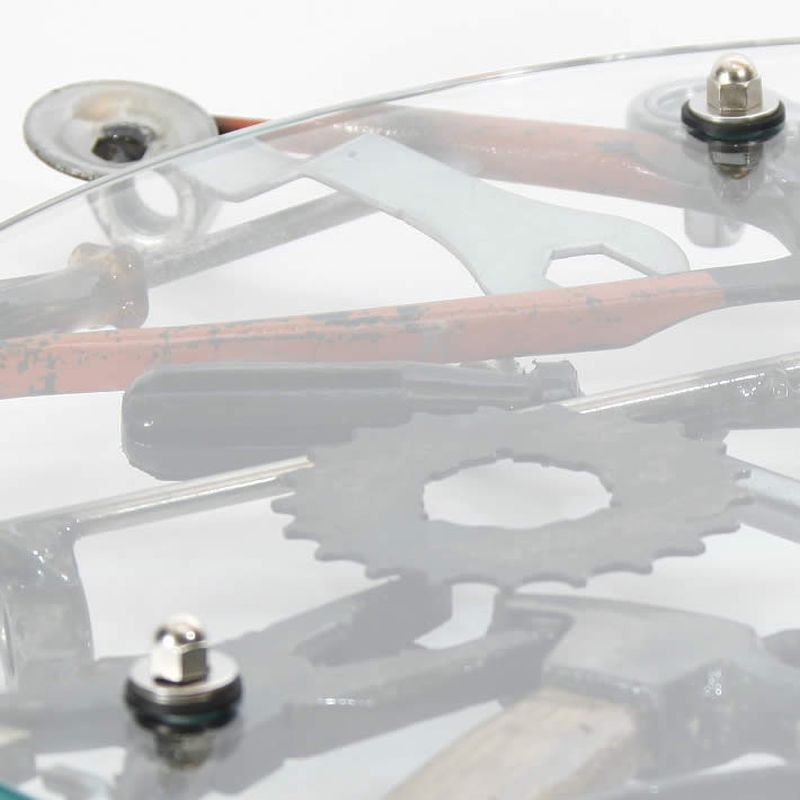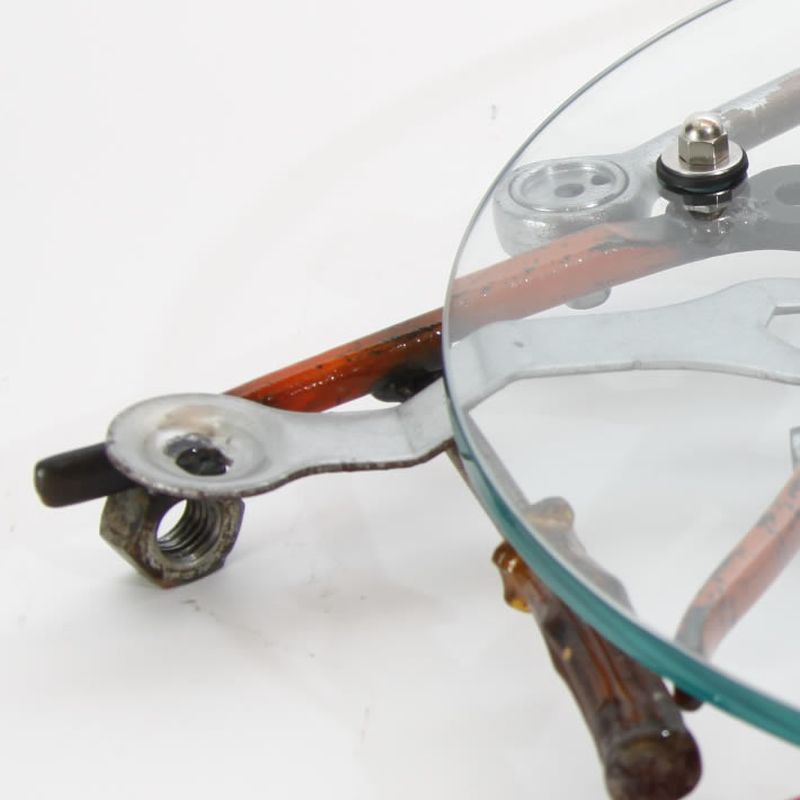 Via: Upcycledzine