Maxim Voytenko designed Ova lamps for ODESD2, with the inspiration of Tadao Ando's projects. Maxim was fascinated by Tadao's minimalistic work with the plain surface. Maxim just like Tadao has an architecture degree and when he started development on these lamps, he wanted to infuse the simplicity of Tadao's work in this project as well.
Ova Table Lamp and Ova Floor Lamp are the first objects in the series and both are built on simple geometric figures. Both these lamps share the same design pattern as well as components. They have a very off beat look, and are rather large in size when compared to other floor lamps. Their wooden structure offers a warm feel to the surroundings.
Ova floor lamp consists of four elements: three outer oval slabs made from oak veneered plywood and triangle joint member. All the sockets and LED lamps are very cleanly hidden inside the construction. Oak veneered plywood blocks stand face to face with each other at right angle.
Ova floor lamp has a well sculptural shape with minimalist design and creates a gentle ambiance because of its background light. It looks interesting with the light On, and even when it not lit. With its simple yet contemporary design, it's ideal to be used in home or in public places like hotel lobbies, lounges, corridors.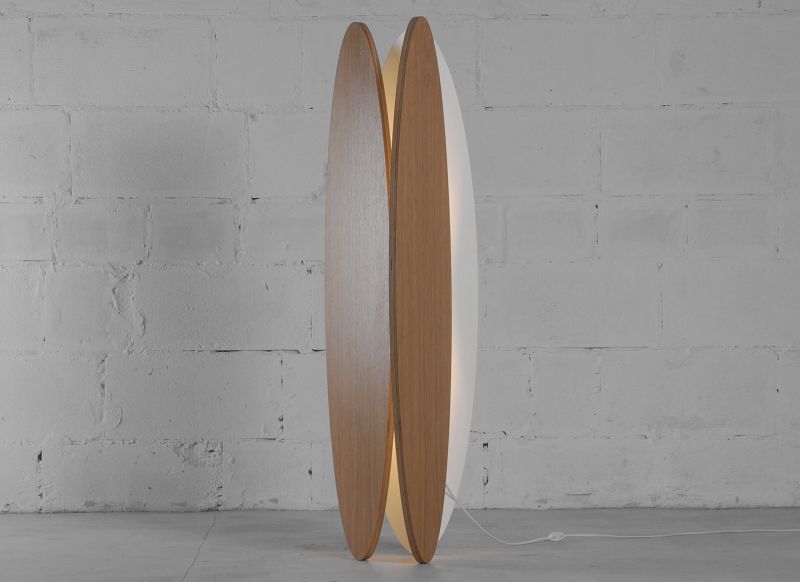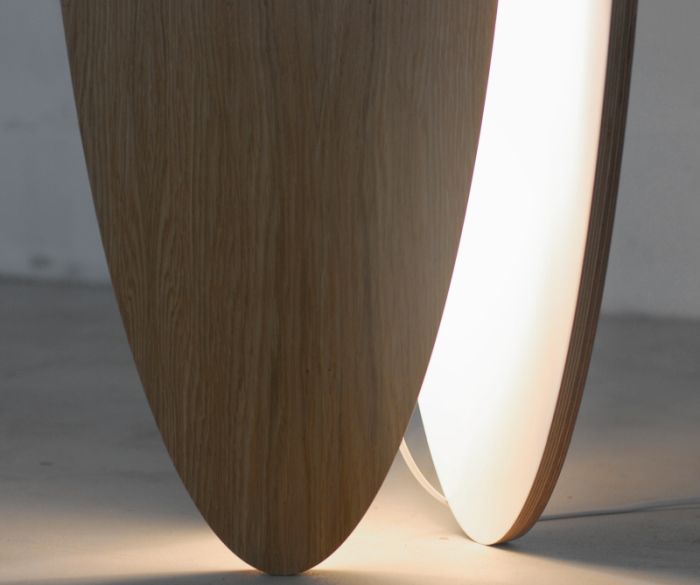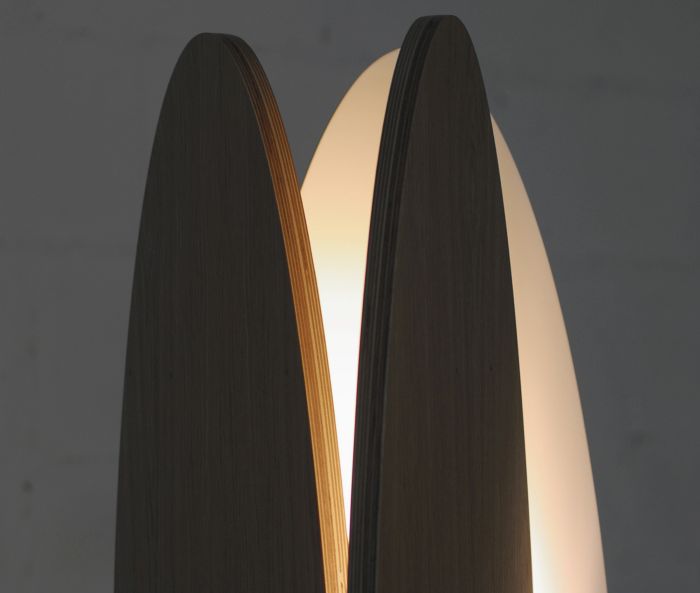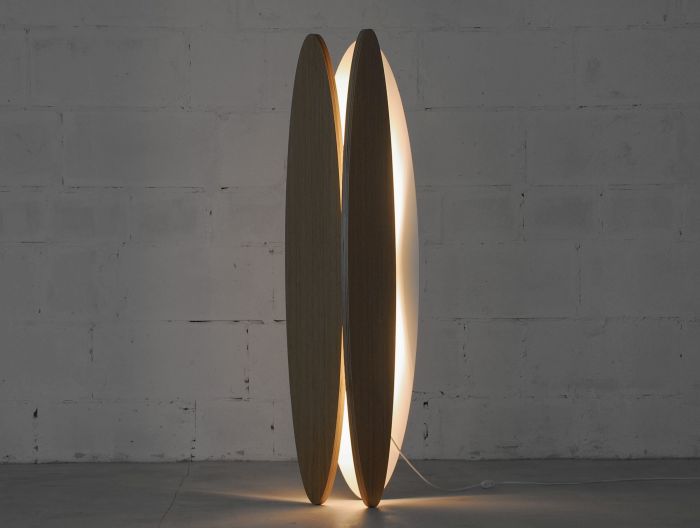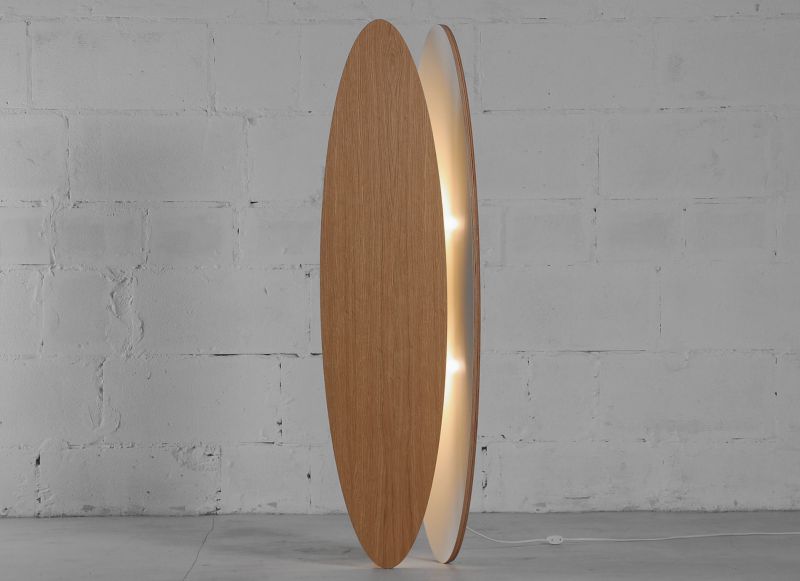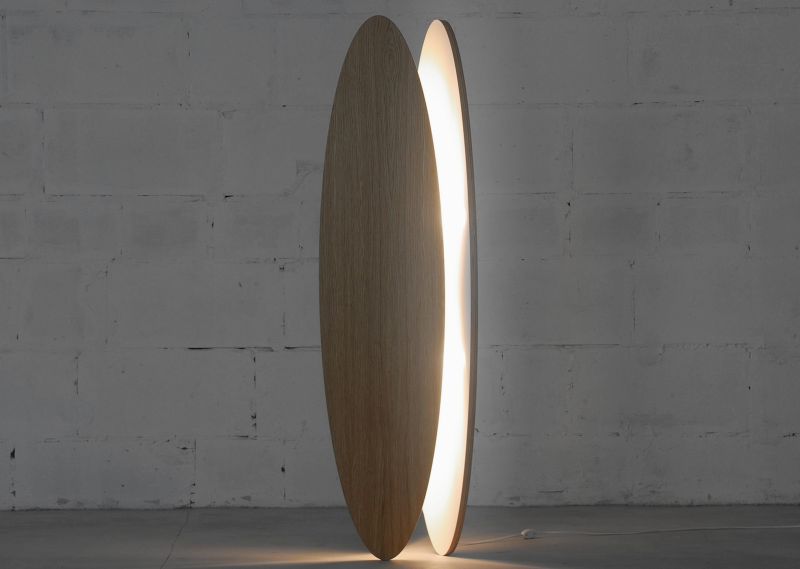 Via: Behance