Lovinflame, a decorative fireplace company which specializes in clean-burning flames, has launched OvenPlus multi-functional grill. It is a perfect combination of a pizza oven and a smokeless BBQ grill, which can also work as a gas cooker at the same time.
OvenPlus is an all-in-one portable barbecue grill that comprises a stainless steel box with measuring 19''W x 16''H x 13''L . Some parts of the grill are removable to make the cleaning process easier and are safe to go in dishwasher as well.
It contains two cooking areas. The lower part holds a cast-iron grilling platform that slides out from the body to perfectly grill steaks and other meat. There is a ceramic plate on the upper area that works as an oven capable of cooking pizzas or risottos.
Also Read: Char-Broil Portable 240 Gas BBQ Grill
Between these two grilling plates, there is a butterfly burner that links to gas supply and provides heat to both the upper ceramic plate and the cast iron grill at the bottom. The top down grilling approach ensures that the meat fats don't drip down on the heat source which generally leads to burned food and smoke.
OvenPlus' upper ceramic tray can reach up to temperatures of 840°F. It takes only two minutes to bake a crispy pizza crust while another two to properly melt the cheese. This compact and flexible in use machine is energy-efficient as well. It also makes cooking a lot faster. You can cook steaks for 8 people within 15 minutes.
The whole cooking, grilling, or baking process through OvenPlus is easy, smoke-free and healthy. This portable and versatile grilling machine is said to make mealtime healthier and tastier.
Lovinflame's OvenPlus is currently available for crowd-funding on Indiegogo with early bird price of $189. Make a pledge and you can have one shipped to you in November.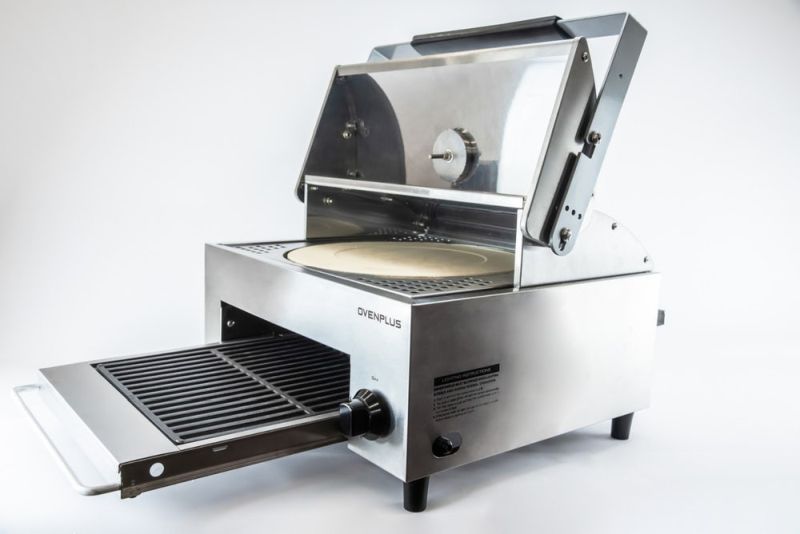 Image: Lovinflame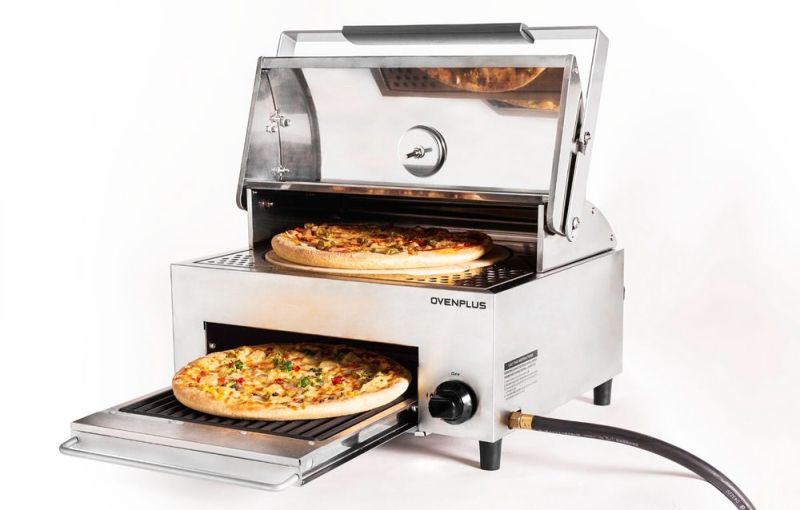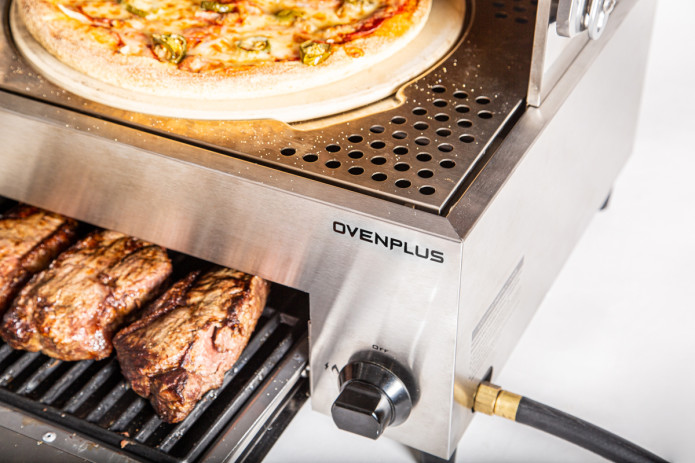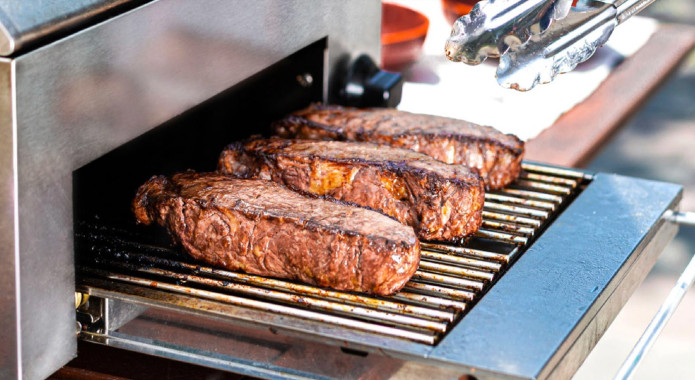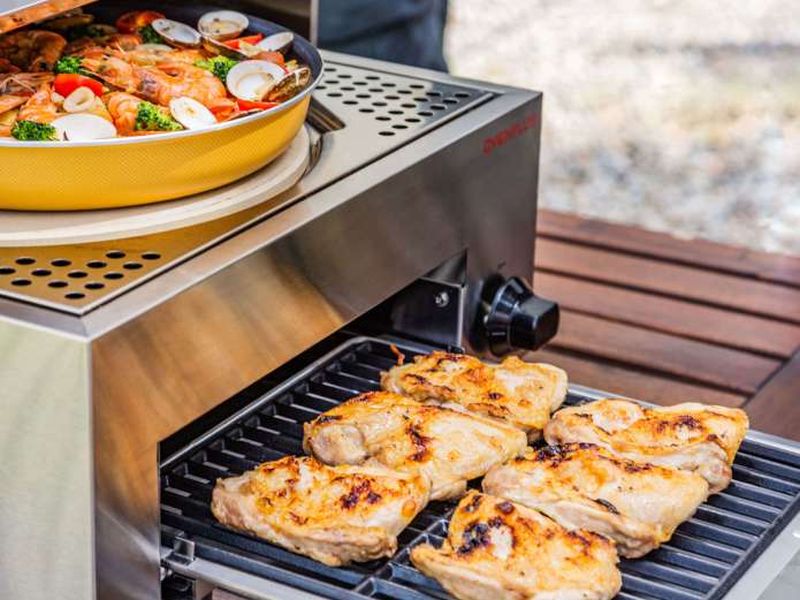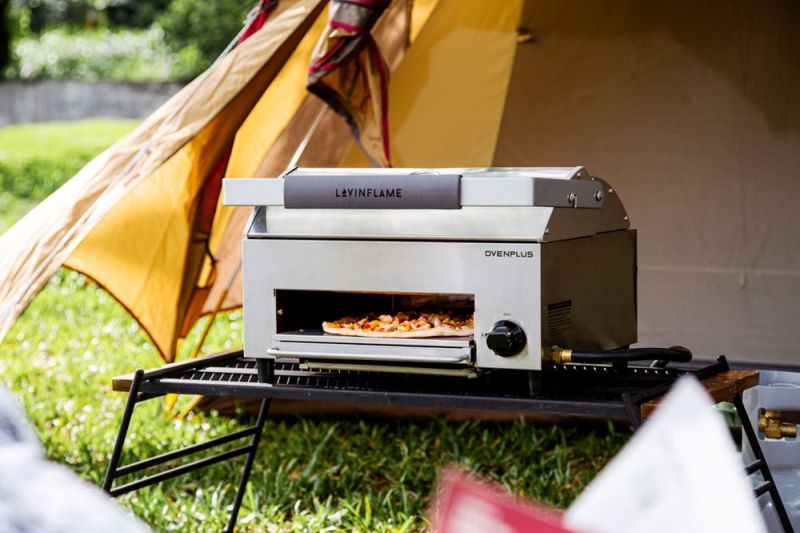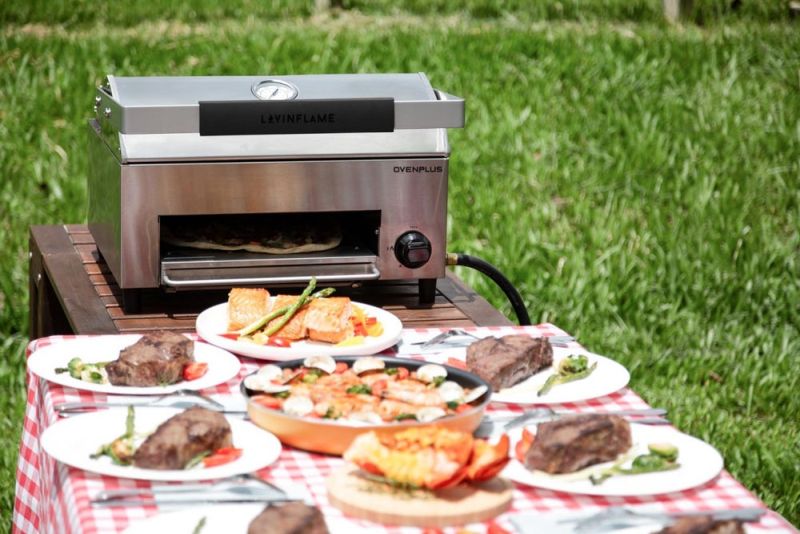 Via: NewAtlas