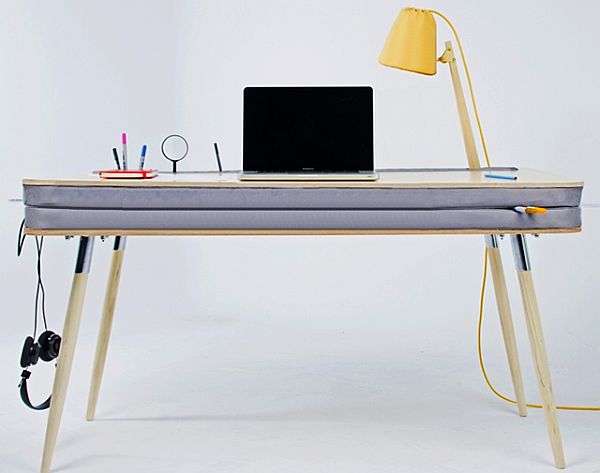 The time of traditional and old-fashioned workplaces and desks is long gone. Designers keep looking for different methods to incorporate elements like comfort, fun and innovation in to building a contemporary workplace. One such creative person is Spanish designer Anna Lotova, who has created an ingenious desk which includes a fabric pocket. Christened Oxymoron Desk, the workplace exhibits its sober design and represents the combination and interaction between two physically opposite materials wood and foam padding.
The external surface of the desk is made of plywood and the two inner layers consists of the softness and warmth of upholstery. The space between the two layers works as a pocket where you can keep your essential and private stuff that you don't want to keep on the desk. The space provided by the unconventional pocket is large enough to accommodate your file documents too. Other things like pen holder, dairy and phone can easily rest on the desk alongside your laptop and the table lamp or whatever else you use frequently.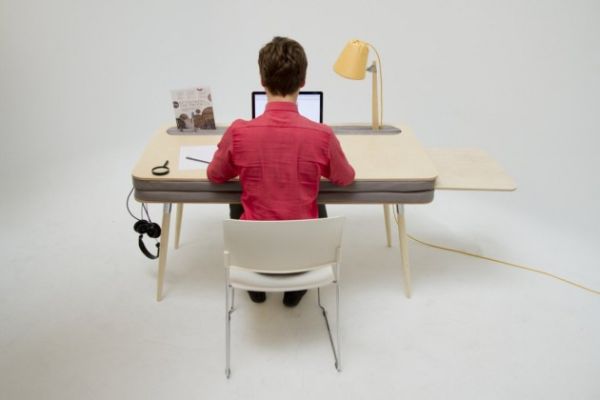 The designer believes in exploring the favorable expressive strength of the materials he works with and we can say Oxymoron Desk is one perfect example.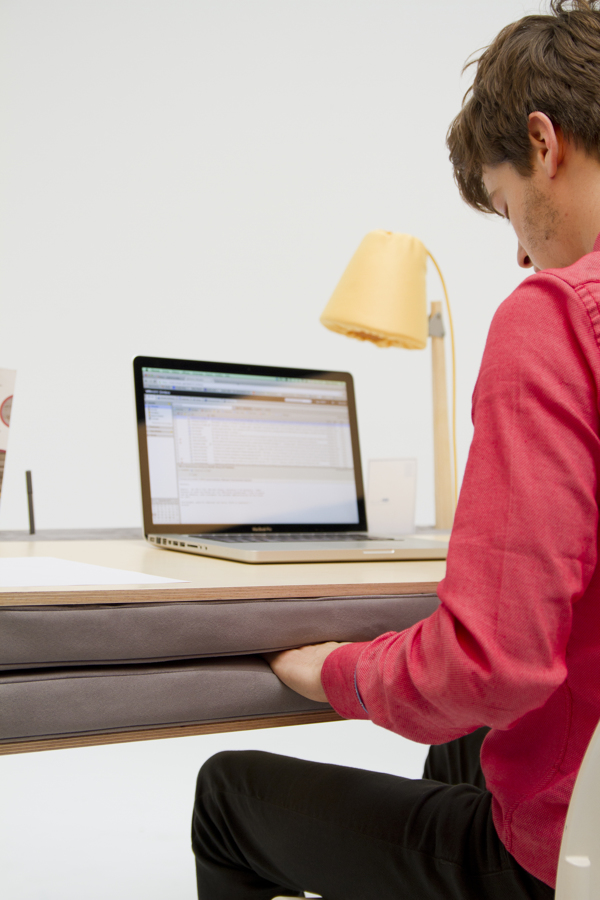 Via: TheMag