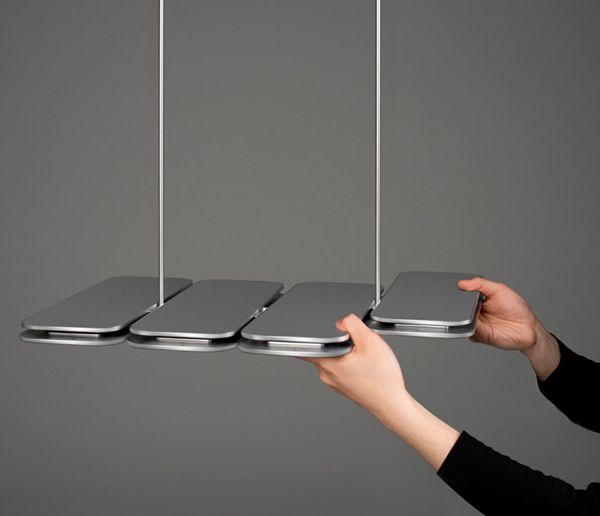 Light and illumination from either natural means like sunlight or artificial means like lamps and other types of lighting fixtures is necessary to enhance the look of every room in your home. Therefore you must make sure that the lighting fixture that you choose, matches perfectly with the setting of your room. But, you often compromise with the wires that hang along with the fixture, spoiling the look otherwise perfect decor. However, if you are not ready to settle with those exposed wires of the lighting system, then this modular pendant lamp, dubbed P.Lamp' is the exact illuminating object that you should consider getting for your home.
Germany based designer Ivan Zhang is the creator of P.Lamp' that can be easily assembled without the need of traditional exposed wires. A single P.Lamp' module is a closed form of lamp that includes all the components required for emitting light. When a group of modules are joined together with a piece of elastic rope, the electricity flows through the body of these connected modules, eliminating the need of wires.
This wire-free feature allows the user to expand the lighting area as much as required. Each module makes use of aluminum uni-body technology, due to which the module when connected with each other conducts electricity and thus eliminates the use of external wires. The LED lights are used as the source of illumination because of its energy efficiency and touch safety.
As different amount of lighting is required in different places like dining area, bar counter, work place, and others; the P.Lamp' modules can be configured accordingly. An individual module carries a length width ratio of 3:1. When combined, a bigger, beautiful and cord free arrangement can be formed to brighten a larger space.
Watch the video below for more on P/Lamp lighting modules.
Via: Mocoloco