The 80s' most popular arcade game Pac-Man is back to rule your living room in the shape of Pac-Man bookshelf. The handcrafted bookshelf created by Germany-based Trebelf is a unique piece of furniture that is a must-have home decor as well as a functional unit for people who still find it difficult to grow up on the game.
Made from wood the bookshelf is lacquered three times to give it shiny and smooth surface. Designed for storage, the retro-themed bookshelf provides a stylish way to display books, classic gaming consoles, and modern electronics in an open and clear space.
Cleverly replicating the classic Pac-Man eating style, this bright yellow colored bookshelf will surely make a great addition to living spaces of retro game enthusiasts. The wall-mounted 180cm Pac-Man bookshelf weighs 80 kg and is produced on demand only.
For $2,210, the bookshelf does seem little overpriced, but what's better than decorating your living room wall with 80s iconic game. With this attractive game-inspired bookcase, you can still claim for making a landmark in video game history.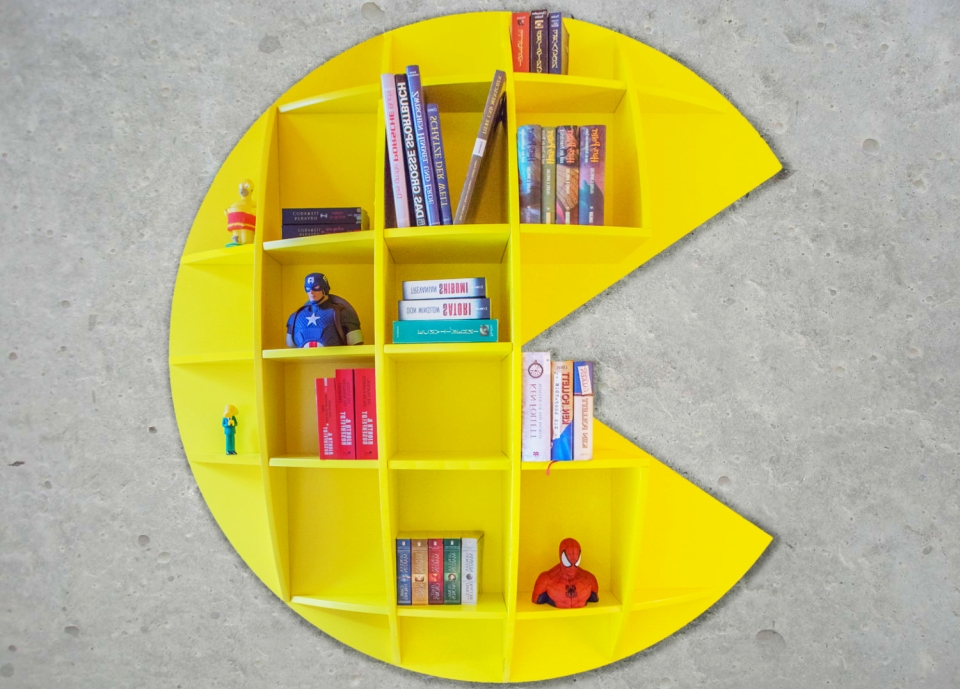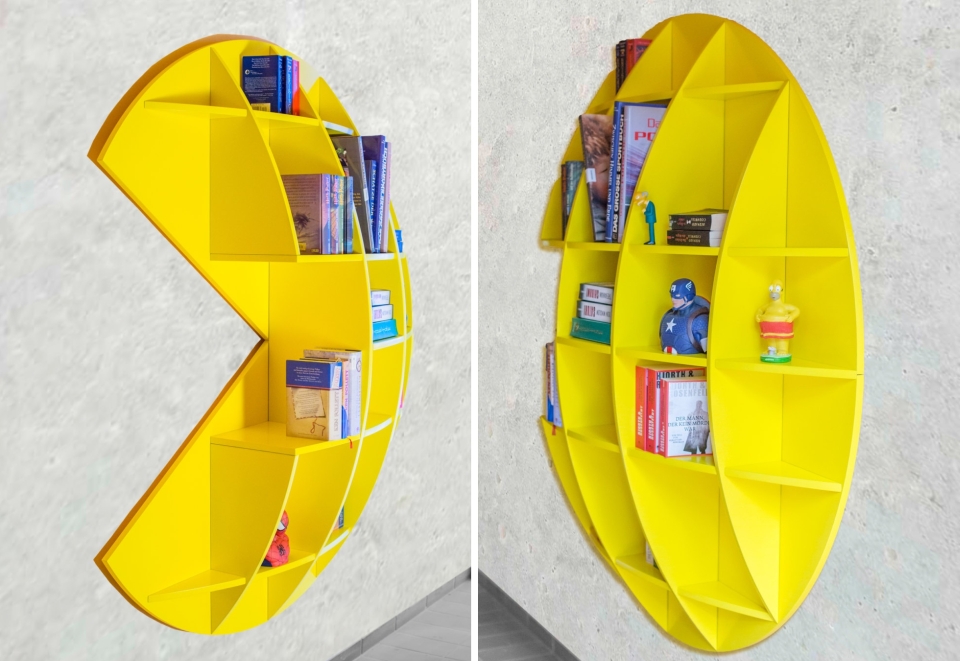 Via: Technabob