As a fan, you may have a lot of memorabilia of Guillermo del Toro's Pacific Rim (a sci-fi flick about legions of monstrous creatures) but this Pacific Rim conference table with large robotic forearm beats them all hands down. Los Angeles-based video game studio Robotoki in collaboration with Tom Spina Designs has created this twelve-foot long conference table, which sits on a Jaeger robot's forearm, for their studio. The forearm is based on a sketch by Stan Chan, a concept artist at Robotoki.
The forearm is made for real, all thanks to Tom Spina Designs. The robotic forearm that forms the base of the massive conference table is made out of steel, fiberglass, PVC pipes, wood and foam. Creators have taken care of all the detailing to make the forearm look like Jaeger's torn forearm. They've also added significant numbers and logos throughout the forearm to make it look straight out of the movie.
On the forearm, three huge glass panels are fixed to give it the proper shape of a conference table. The weight of the forearm alone is 136 kg and with the glass surface, the table weighs around 408 kg. The gigantic table will obviously require a larger room in an office or home to house it.
Studio Robotoki team has also filmed an unboxing video to show how they managed to get this huge table into their office.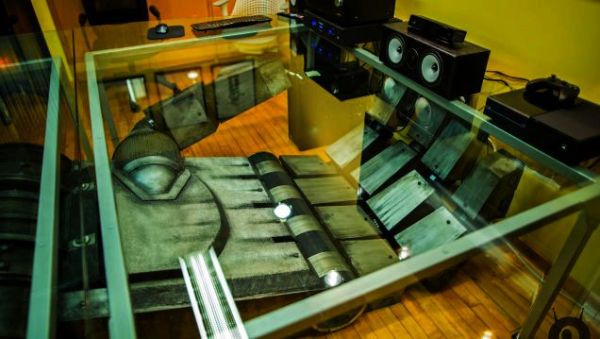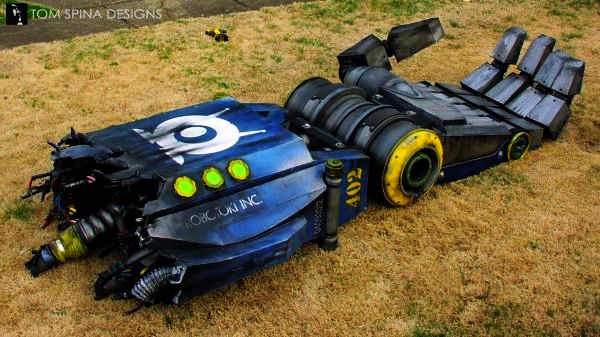 Via: Gizmodo