Kyle and Brittany Zalovick, two adventurous fans of Green Bay Packers got married a few days ago. Just like other weddings, it was also celebrated with music and cake, but they surprised guests with the replica cake of Lambeau Field made by award-winning bakery Wildewood Pastry Shop in southern Maryland. We have featured plenty of masterpiece designs for wedding cakes before, but this custom-made 3D cake is some thing different as it intricately decked with fondant and icing to resemble the Green Bay's historic stadium.
From exteriors and audience to the iconic 'G' in the middle of the field, the Lambeau Field replica cake has all the important features of the stadium. Aside from looks, the field cake also wowed guests with its taste. It was a huge moment for the Packers fan couple as this celebration will last forever for the couple of life long alliance.
Both of them didn't take long to decide what they needed to make the occasion more special. Just their dedication or we can say craze has motivated them to have a Green Bay Packers-themed wedding cake.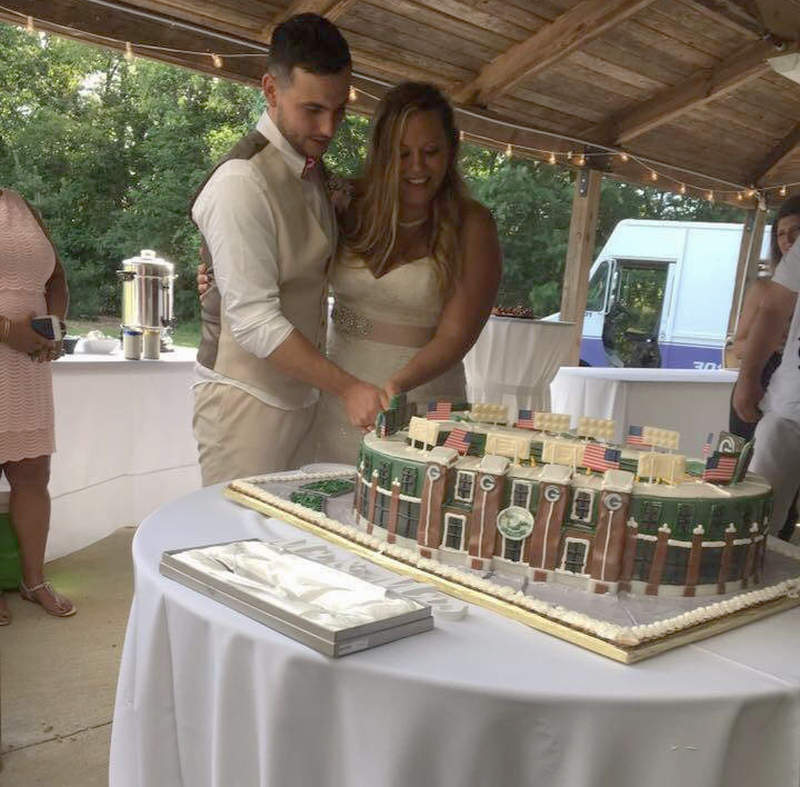 Via: USAToday