Lithuania-based industrial design student Agota Rimsaite has created Panama Banana, a hammock-style outdoor lounger that can also be used as a soccer post. Pink polyester straps are weaved in arc-shaped wooden frames to create sturdy furniture that is ideal for relaxation, as well as for surviving goals of a small soccer game. Its lightweight curved frame enables independent rocking motion and makes it an easy-to-carry outdoor furniture.
It is designed for relaxation, while you are on a beach or in your own garden. In addition, it turns into a soccer goalpost in seconds, just flip it 90-degrees and turn it into a soccer goalpost with not much hassle. The separate supports for head and foot sections add even more comfort, as you can rest your head and legs over them.
Also Read: DIY outdoor lounge chair by Mike Montgomery
This lounger is perfect for outings as it can be carried off easily and can be turned into a soccer goalpost. If you are searching for creative ideas for lounge chairs, then it is also a great concept to lounge in style.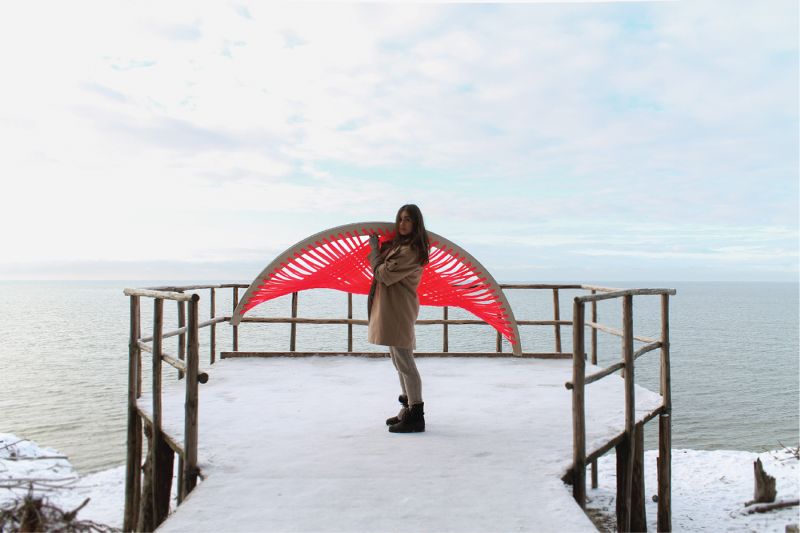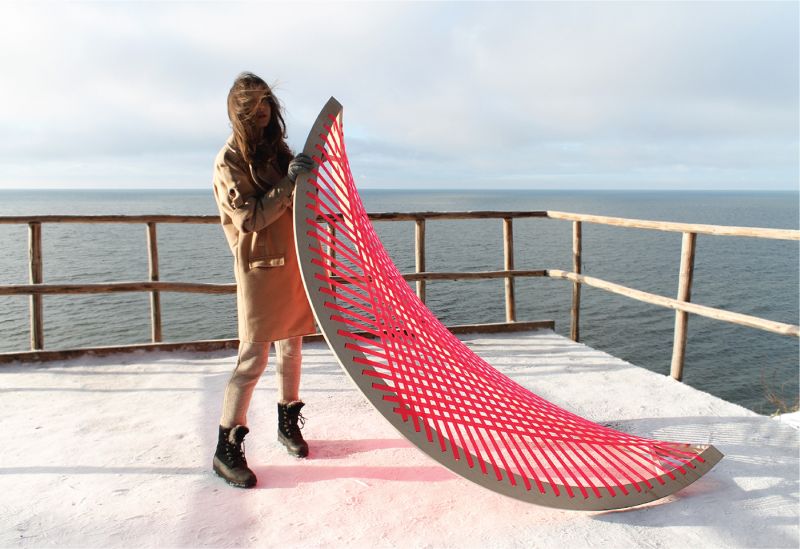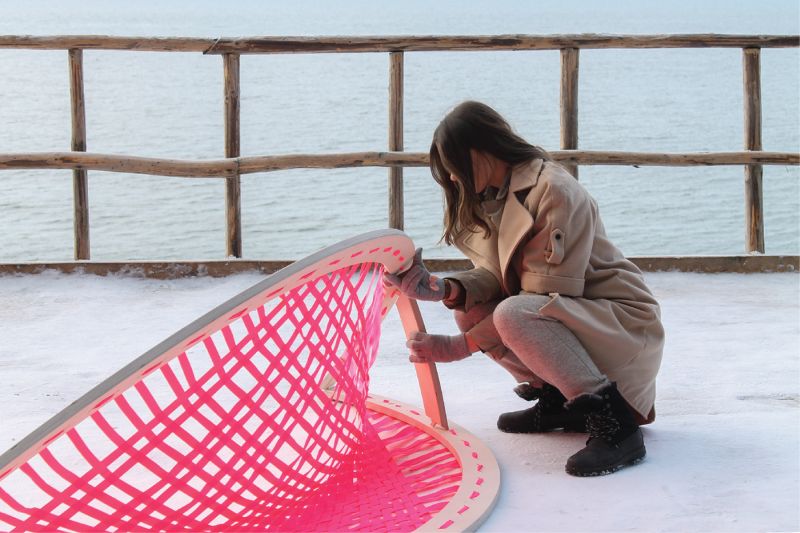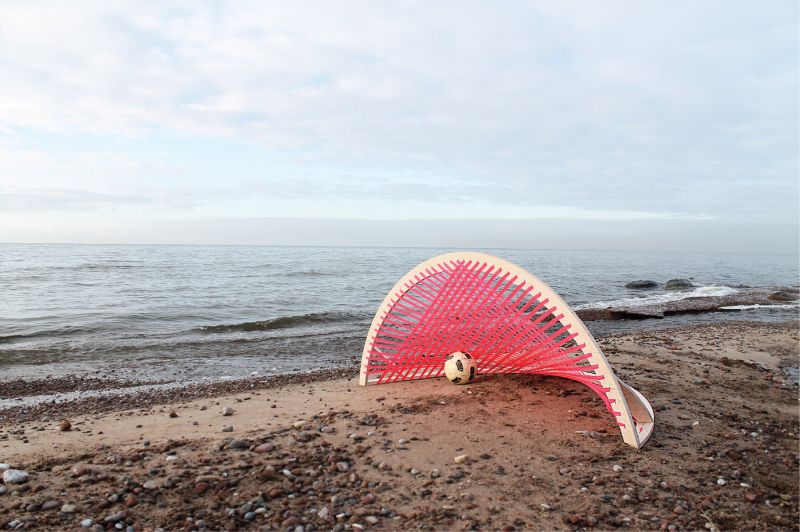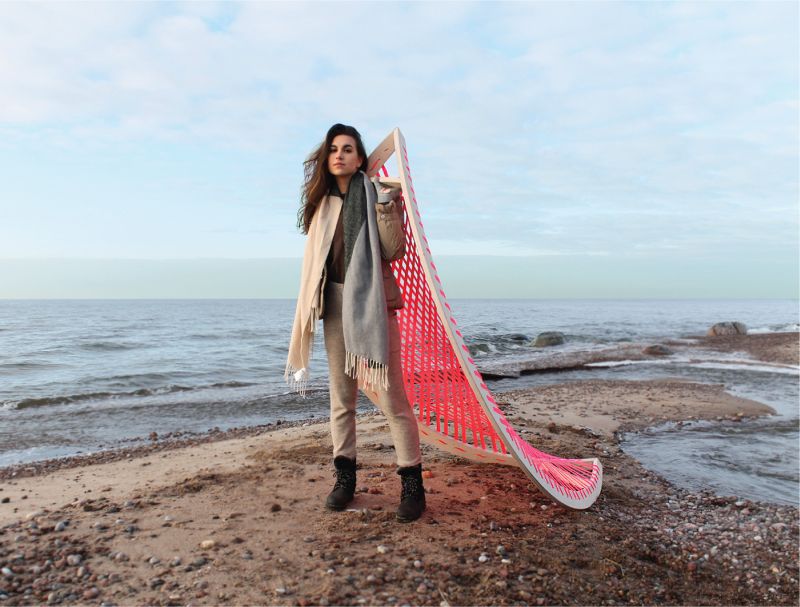 Via: Dude I Want That