Japanese consumer electronics giant Panasonic has introduced MS-DH100 hanger that deodorizes your garments to push foul smells out. This new hanger uses nanoe X technology which generates electrostatic atomized water particles that dissolve and eliminate odor in clothes. Panasonic's NanoE technology generates 10 times more hydroxyl (OH) radicals to eliminate fussy odors and pollen faster. If used with the garment cover supplied with the hanger, the "nanoe X" particles reach deep inside the garments to refresh them from both the inside and outside.
Moreover, there are 8 built-in vents to facilitate dispersion and enable "nanoe X" particles to reach different portions of the garment. Its thick and 3D shape helps to retain the original shape of the garment. Using the Panasonic MS-DH100 hanger is also very simple and easy, all you need to do is connect it to a power source and place your clothes on the hanger to get them refreshed overnight. It can also run on a mobile battery, so you can even use it without plugging into a power source.
Also Read: Panasonic's Electric Fan with 'nanoe' Technology can be Used in Any Weather
This deodorizing hanger offers 2 modes – the normal mode takes approximately 5 hours to neutralize odors while the long mode runs for approximately 7 hours to eliminate smells. The long mode is useful especially for occasions when you are more concerned about the smell in your clothes.
It is available to purchase for US$162 in Japan and other parts of the globe too. So, you can buy it right away.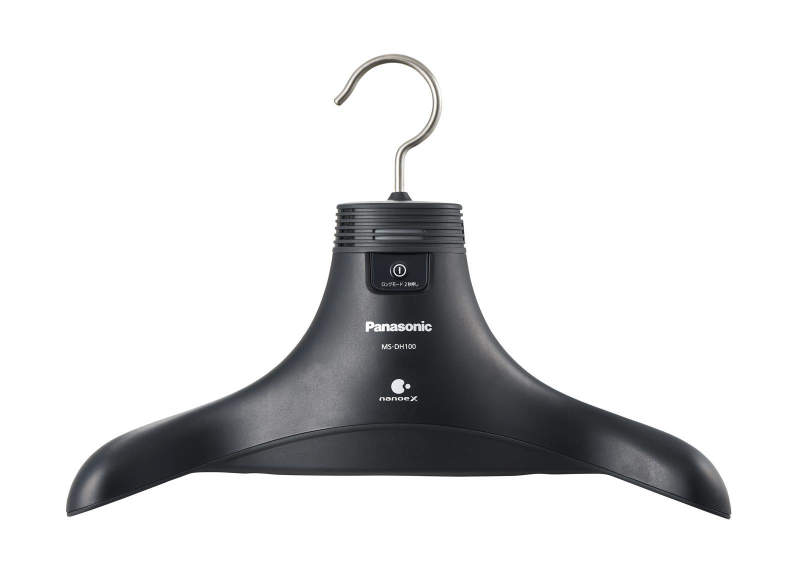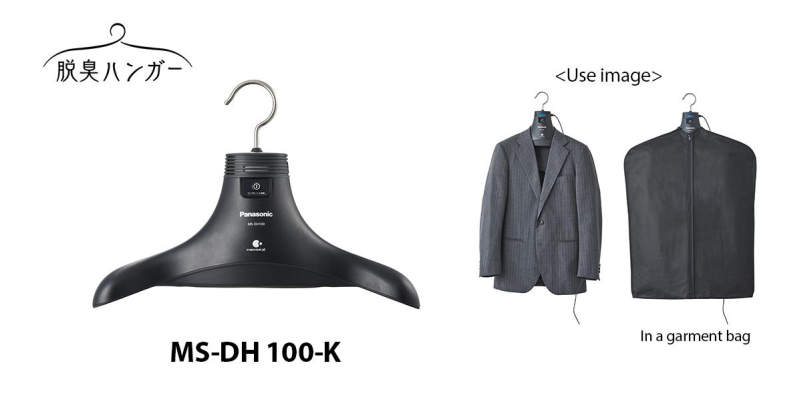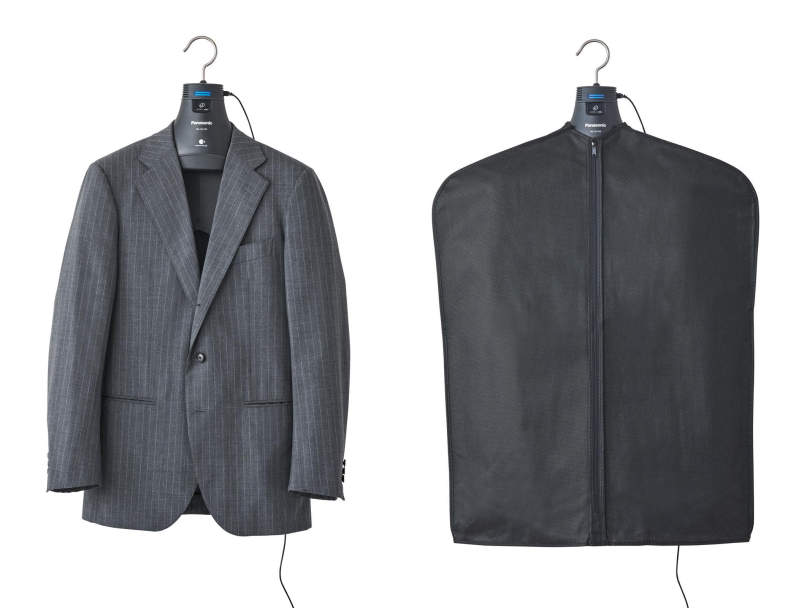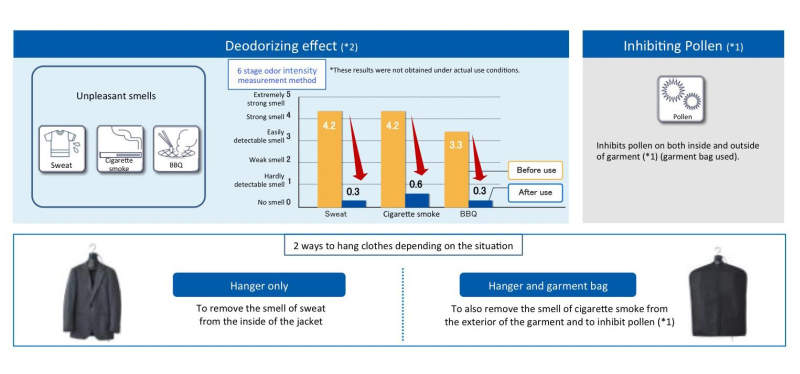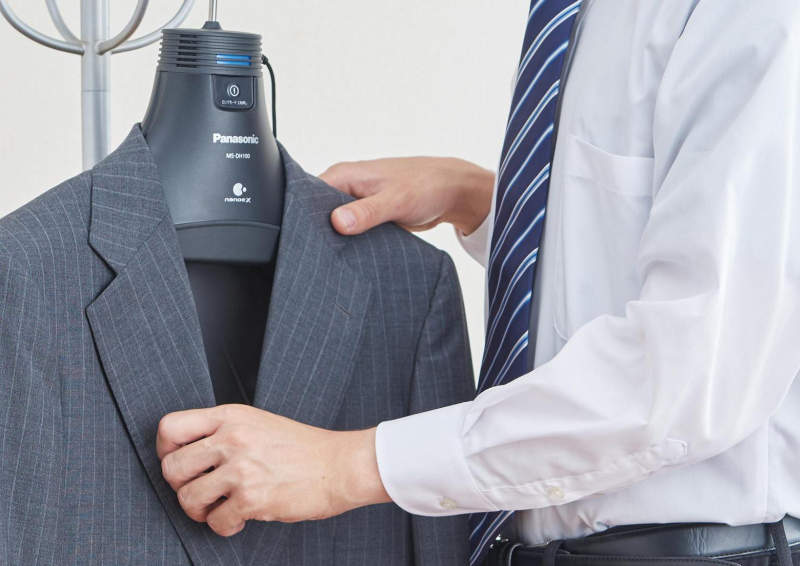 Via: OddityCentral