As most people are inclined towards tiny living nowadays, so it's very normal that kitchen spaces are also not large enough to accommodate a full range hood. But every food preparation room needs a good ventilation system. The SkyLoop Ceramic by Pando is a new hood that's simple to install, easy-to-use and even occupies minimal space in every dimension. Plus, the striking layout of this extractor looks more like a chandelier than an extractor. Hence, the system will add elegant charm to any modern kitchen where it's installed.
The extractor is completely handmade, features a stainless steel filter and the body has been further polished to enhance its aesthetics. This hanging bell-shaped extractor is not just about its aesthetic appearance; SkyLoop also has powerful suction ability at the same time. Its compact body is able to extract out all cooking fumes and odors from the preparation area.
The ECO engine V.1000 of SkyLoop Ceramic combines a low power consumption and high absorption capacity with excellent sound comfort. Besides a beautiful ceramic body, the extractor also comes in stainless steel or aluminum finishing. Available in white, copper, silver and gold, this new model is perfect for all modern-day kitchens. Not only extraction, but this beautiful unit also doubles up as an elegant light source in your kitchen.
With built-in circular LED lighting (20 W), the range hood even provides excellent brightness to your cooking area. For extra comfort and easy operation, the system comes with a handy remote control so that you can monitor and adjust its function even from a certain distance. Ceramic SkyLoop is idyllic for freestanding islands and peninsulas kitchen, giving high-end appeal and performance to your kitchen.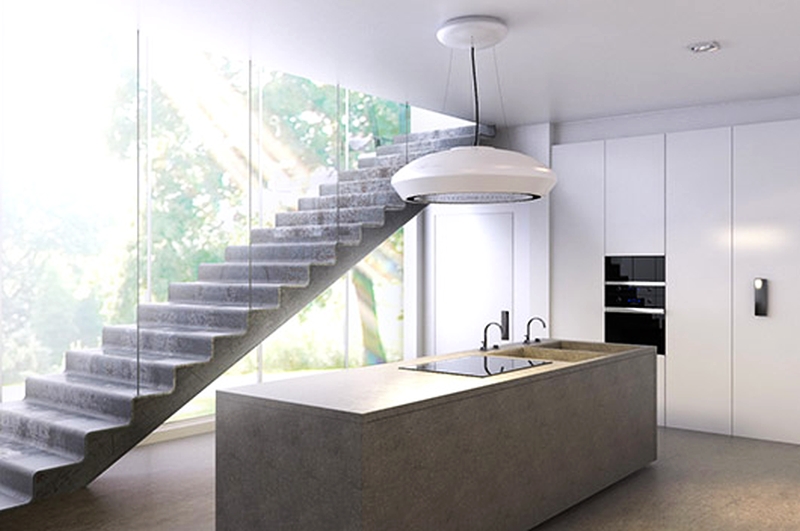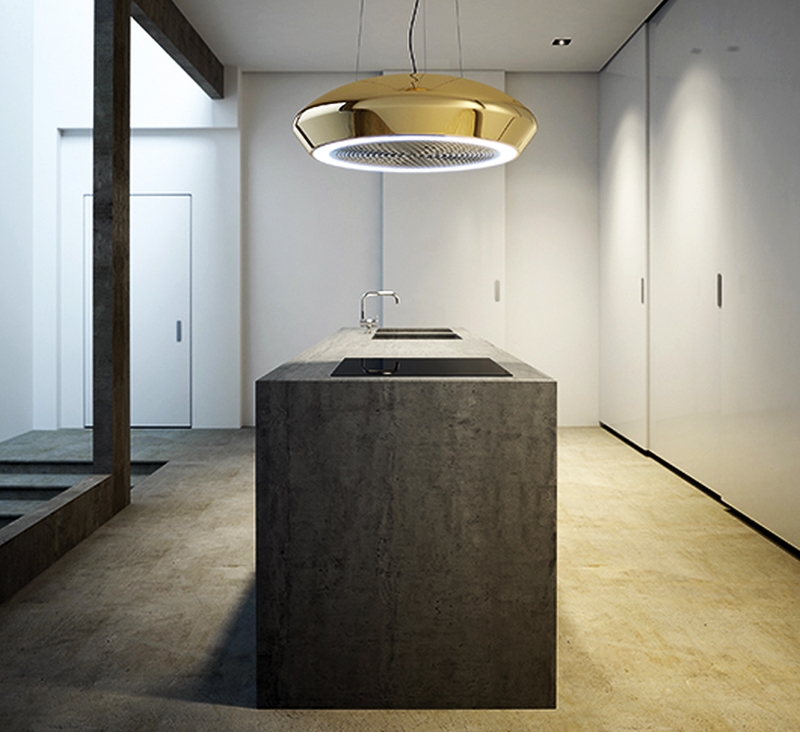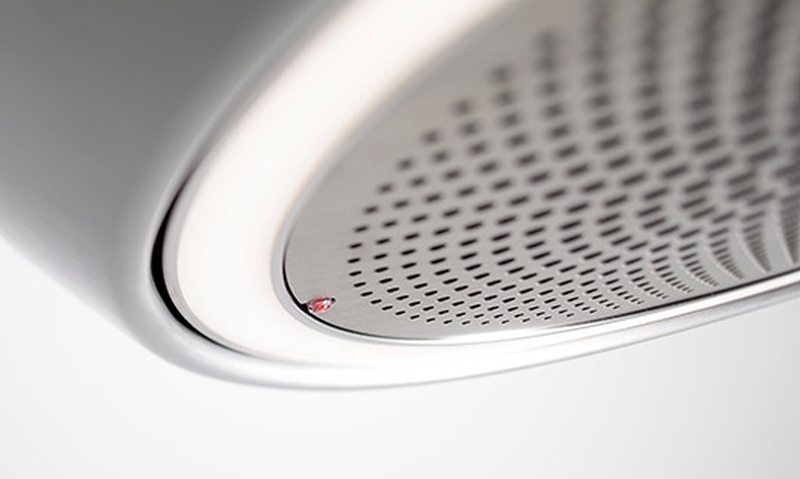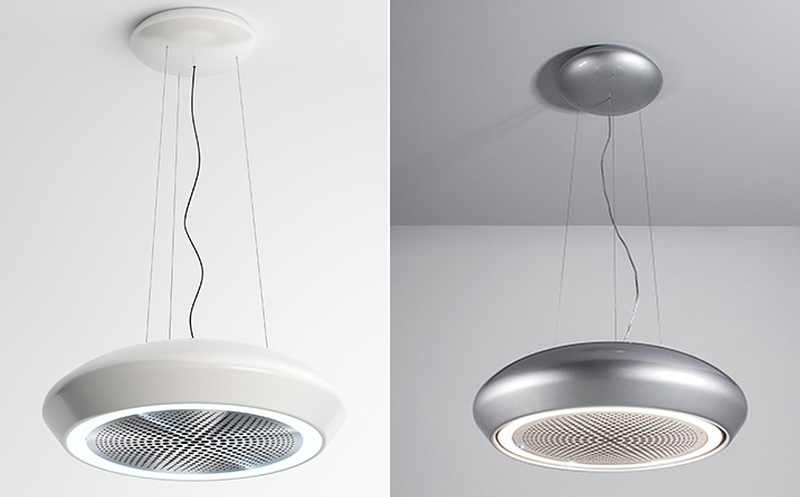 Via: Infurma