Portuguese joinery- WEWOOD has created a cube-shaped sideboard dubbed Pandora that features multiple compartments for storage in its playful two-toned design. It is a versatile furniture piece with several compartments of different sizes and layouts, which adapt to the regular storage needs of the user.
The sideboard comes with four drawers, two doors and one movable box. This moveable box on left is the most intriguing element of Pandora sideboard, as it can be placed at any angle or removed completely.
You can use the moveable storage box to keep your stuff or simply place some décor object in it to enhance the appearance of its design. Therefore, the sideboard offers high possibility of altering its position and reconciling its function from depository object to elegant showcase for any living space.
Design of the Pandora sideboard is composed of natural solid oak and contrasting yellow Matt laminated MDF that can be customized according to the preferences of the user. Straight lines of the sideboard are treated with UV protecting linseed oil and assembled together using traditional joinery techniques to create an exquisite finish. Its frisky chic design with vibrant touch is idyllic for both residential and commercial settings. You can purchase this striking piece of furniture online for £4,405 (approx. USD $7,101) and bring a stylish storage compartment for your living space.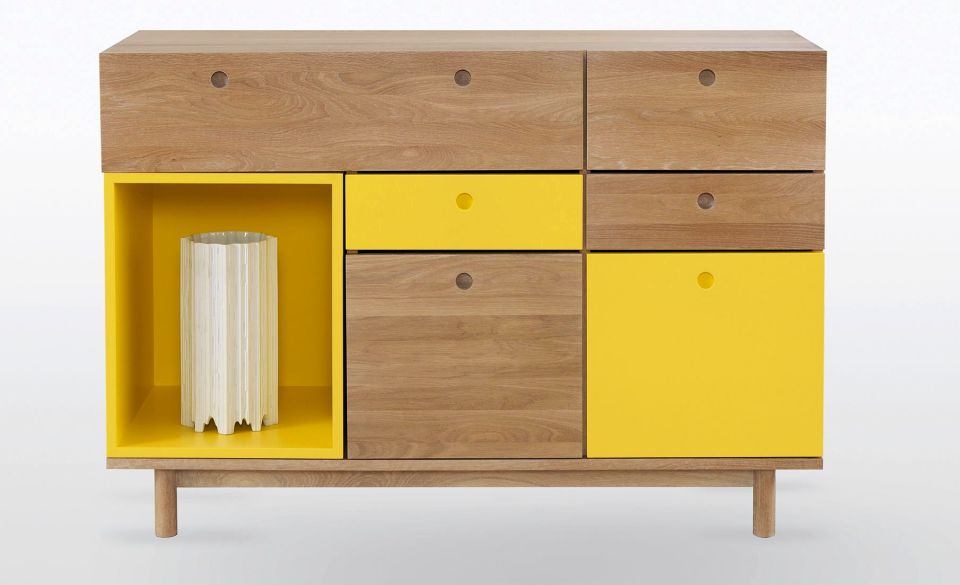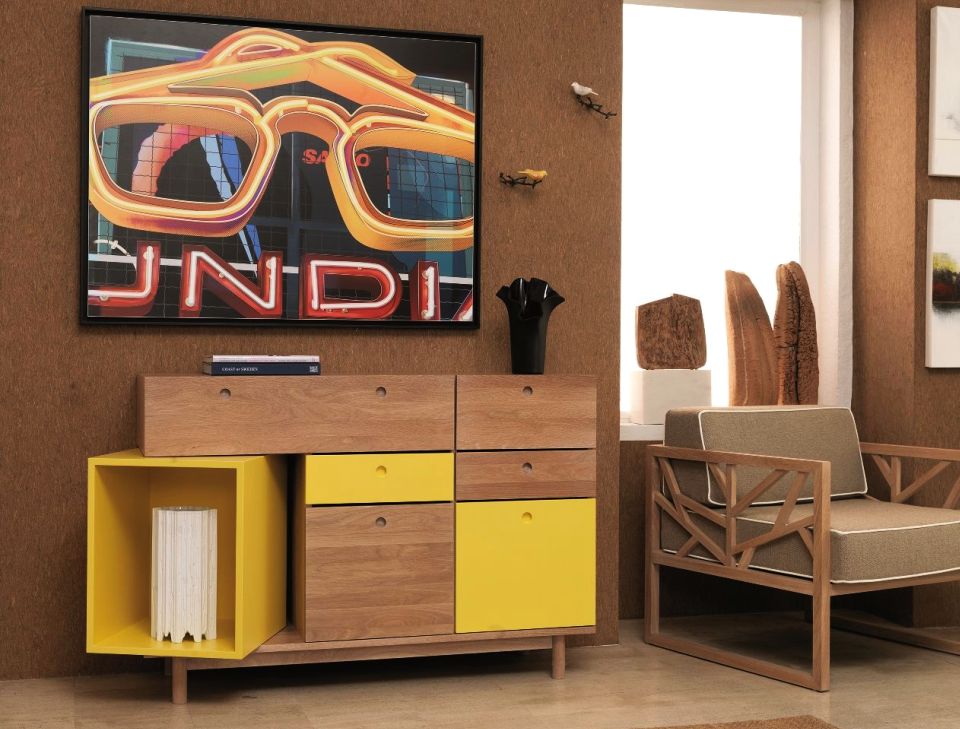 Source: WEWOOD