Panta Rei Light Cube is one-of-a-kind object that lies somewhere between art and lighting. It is a conceptual table lamp that draws inspiration from Heraclitus of Ephesus, pre-Socratic Greek philosopher, and his theory of 'everything flows.' According to the theory, everything moves in the universe and nothing stands still. But now this generalized thinking has become a reality in form of this illuminating artifact.
Conceived and built by designers Luis H. Vicencio, Fabrizio Guarrasi and Mattia Antonetti, the cube-shaped lamp comes in circular or square frame. The cut-out section inside the cube features small rows of LED lights that activate and deactivate in a rhythmic movement, creating flowing light effect.
A smaller magnetic cube is positioned atop a sensor strip that's attached atop the bigger cube. As the smaller cube moves on the strip, it triggers a lighting mechanism to further activate and deactivate series of LEDs present within round or square cutout portion. The ultimate play of light and shadows occur as fast as the small cube is drawn across the sensor-integrated strip.
This effect is described as 'morphological, linguistic and aesthetic' representation of the transformation that takes place within certain time frame. Speed at which the luminous phenomenon occurs depends on the level of interaction between two cubical surfaces. The futuristic lighting fixture is still a concept. May be in coming years we might see this lamp or some other lamp design depicting such whimsical play of light.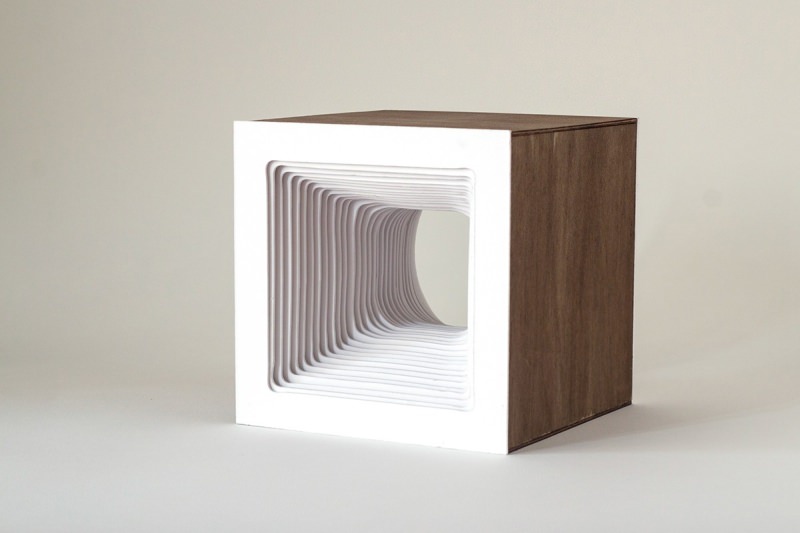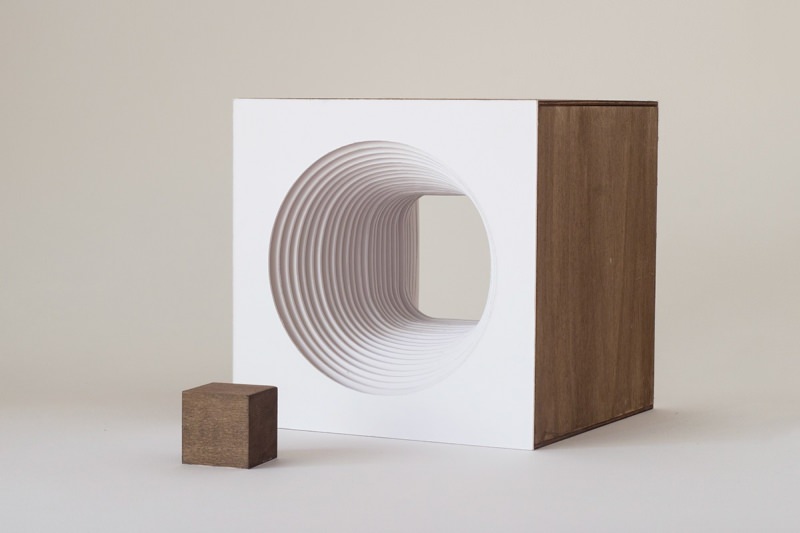 Via: Ignant