In the near future materials will be judged and valued for their use as a raw material in up-coming designs. Goods of today need to be seen as the raw material of tomorrow, and when that happens, products will be designed with a view to last longer. The global market for turning trash into useful commodities is expected to reach $37.64bn by 2020. Likewise, Paper Brick is possibly an indication of how we will consider our waste in coming years.
WooJai Lee, a Korean designer based in Eindhoven, Netherlands is fond of sculpting, drawing, working with materials and discovering their concealed possibilities. He has created bricks from recycled newspapers that can be assembled together to create useable furniture, and appropriately named this project as "Paper Bricks." Paper being one of the most widely manufactured cast-off product in the world, can be used as a convenient raw material for product design.
The designer has come-up with Paper Brick Pallet series, which consist of a bench and coffee tables to reveal the potential of Paper Bricks used in his design. Despite being made from paper, the bench's structure is strong enough to take the weight of a grown-up, and the coffee table is good enough to place heavy objects. This exemplifies both the form and function of the Paper Brick Pallet series.
Furniture made from Paper Brick can add charm to its surroundings with its marble-like surface. This furniture can be placed in the interior, as well as in the garden area of you house. Paper Brick bench and tables will prove very handy in family gathering or during evening time get-togethers. You can enjoy a comfy platform to sit on with the Paper Brick coffee table while sipping coffee and enjoying the serene outdoors.
The process of turning newspapers into Paper Brick is very simple. Newspaper are first turned into pulp, and then mixed with glue. Finally this mixture is shaped into bricks by using molds. Taking visual clues from WooJai's creation, you can also make your own design for recycled furniture made from newspaper.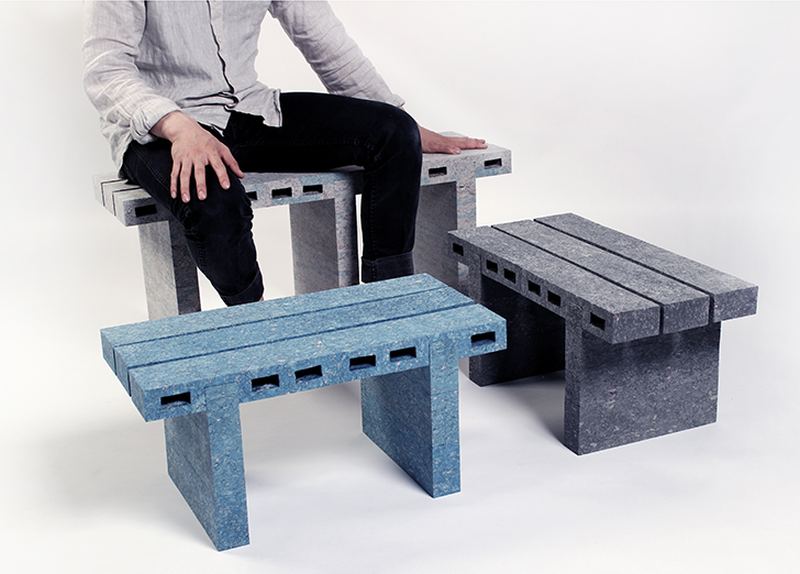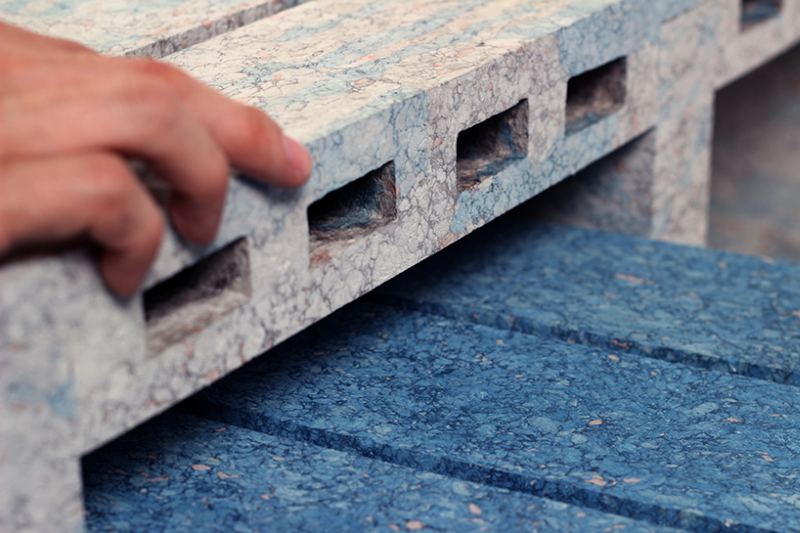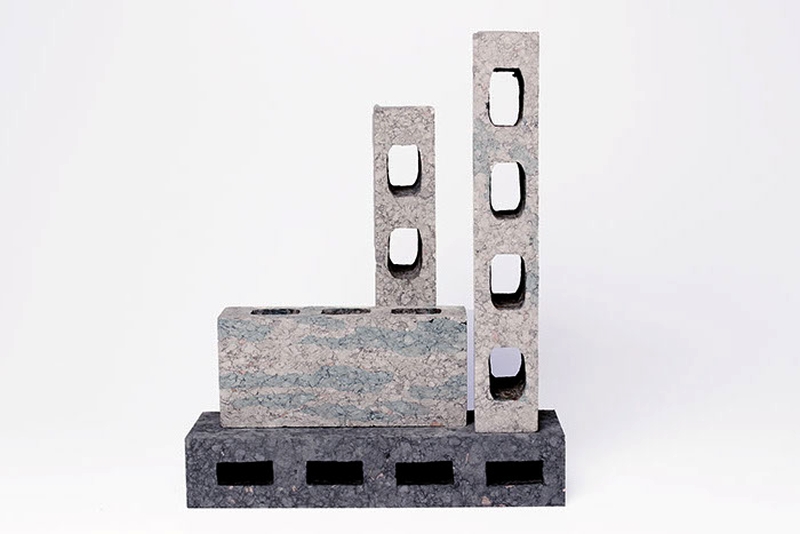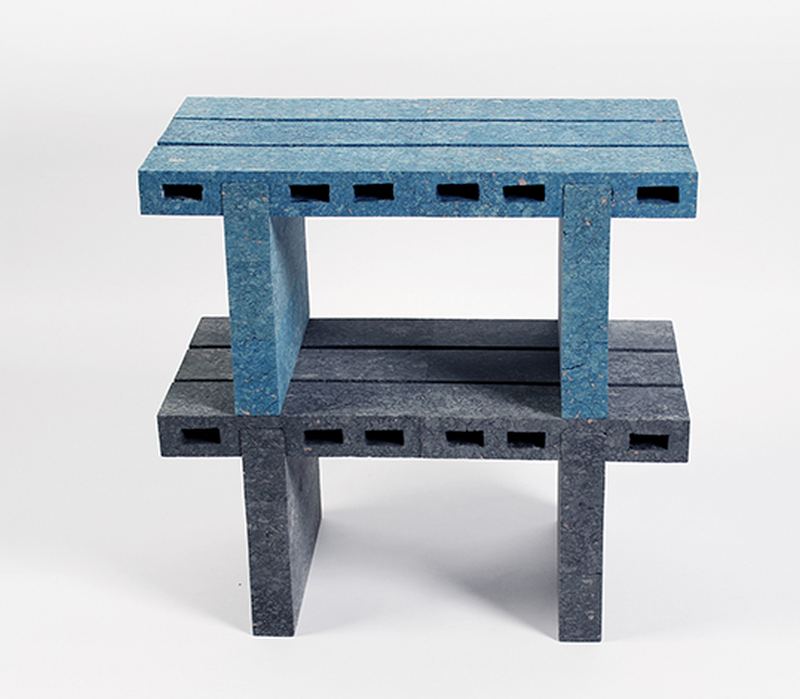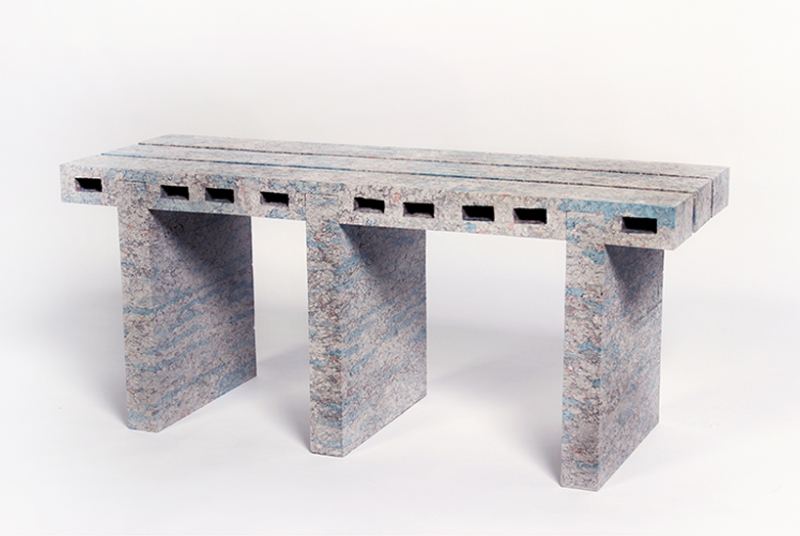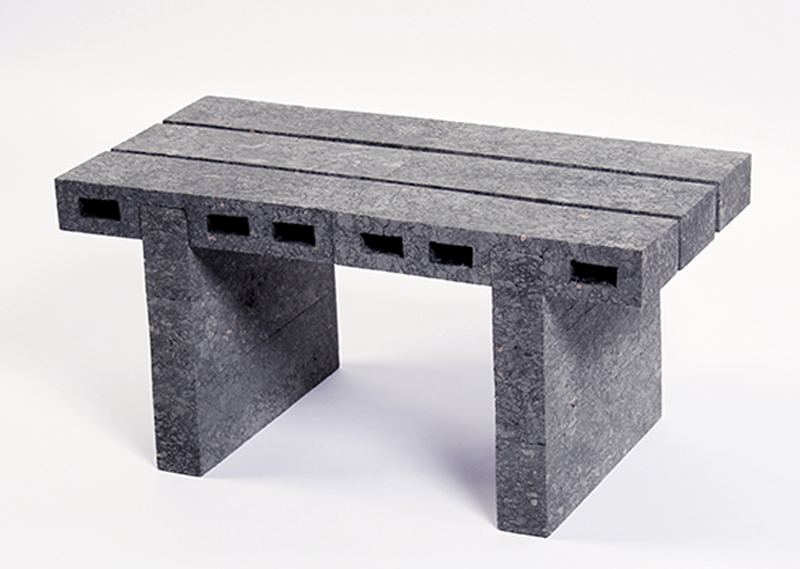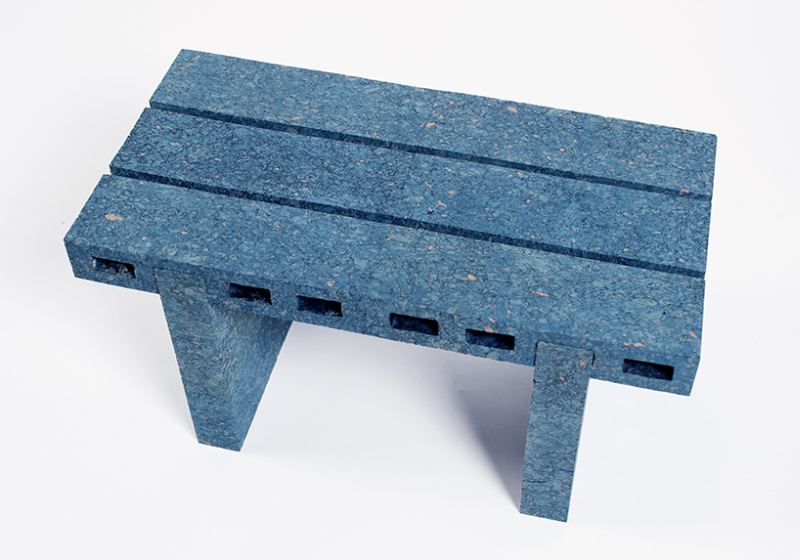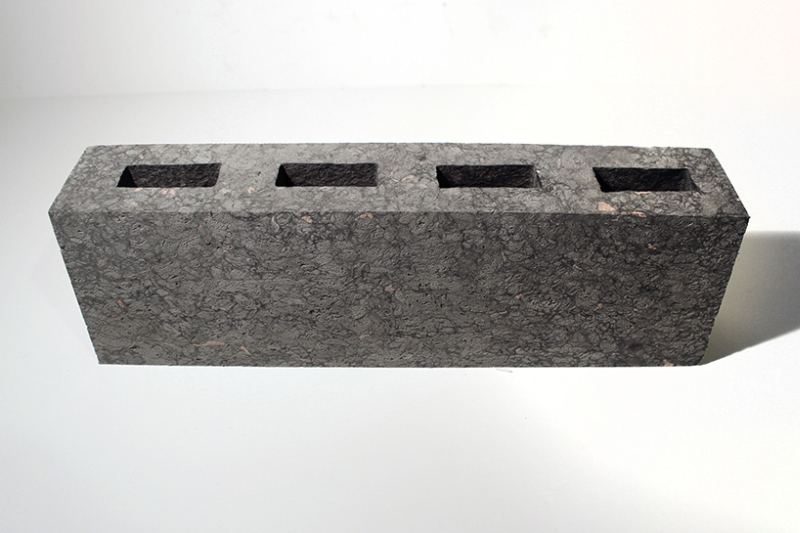 Via: PSFK