Polish designer Agnieszka Krzyzanowska has created a striking paper-like tableware, dubbed Paper Cutlery. The unique cutlery carries paper characteristics and graphics, but actually made out of steel. While it's sculpted from strong steel, the cutlery boasts elegant and delicate forms of a paper that's folded into an artistic object – just like the art of origami.
The Paper cutlery set consists of a knife and a fork, which can be used from starters to dessert. Although the general appearance entirely bears paper-like characteristics, the material used for manufacturing is steel. For designing the cutlery, Krzyzanowska began drawing sketches on a notebook and later made these drawings in Auto CAD.
After that the designer sent Auto CAD modeling output to a company that specializes in steel for the first prototypes. Using a cutting jet of water and a press brake, the designers managed to craft perfect steel-based knife and fork. Once the final shapes were done, final touches and finishing enhanced aesthetic of the entire set.
At the beginning of the project, the cutlery set also included a spoon. But unfortunately the designers found it difficult to give paper-like characteristics to a spoon. So, they only created a knife and a fork. This cutlery set would certainly bring distinct appeal to your dining table when the prototypes hit the market shelves.
As for now, we're not sure when the paper cutlery set will roll out commercially. Nonetheless, we can admire its design in the images below.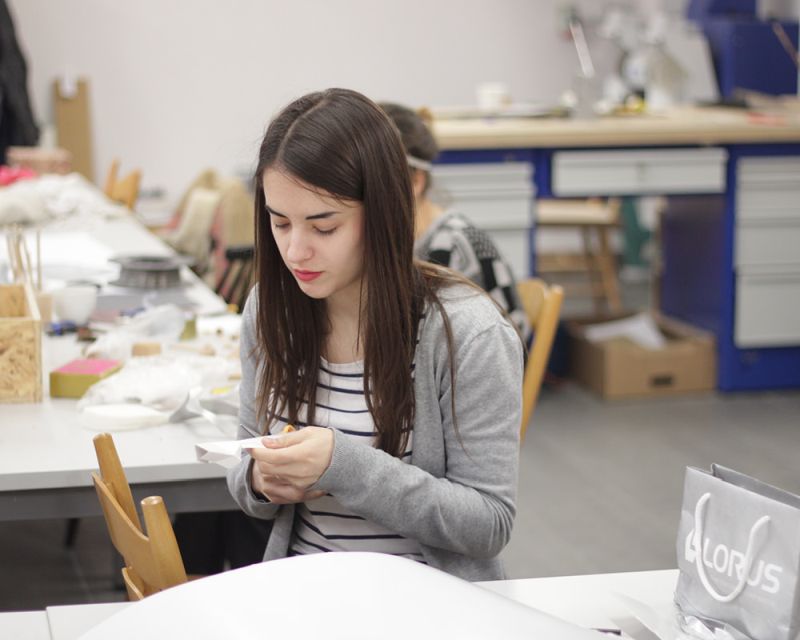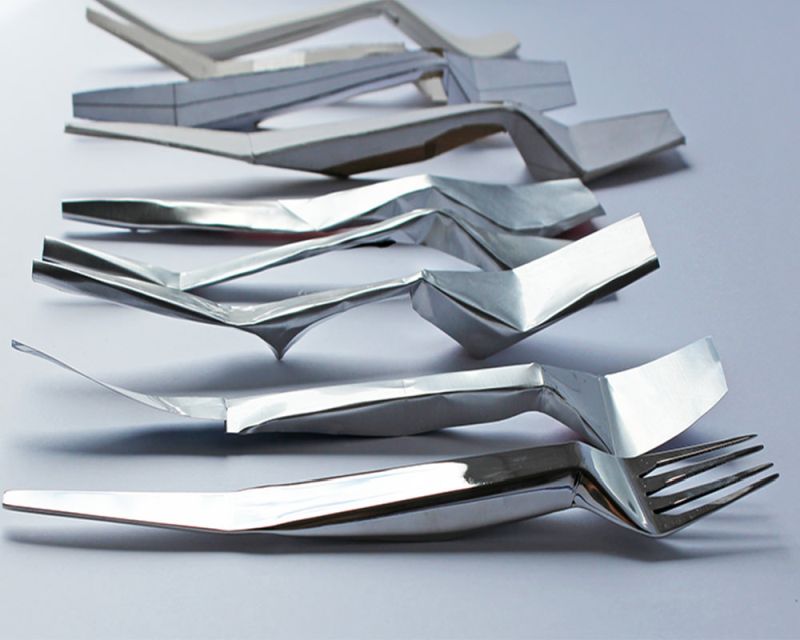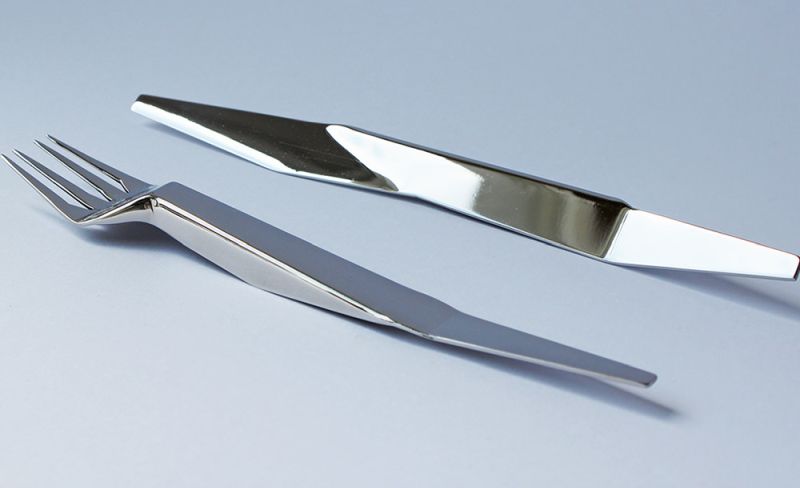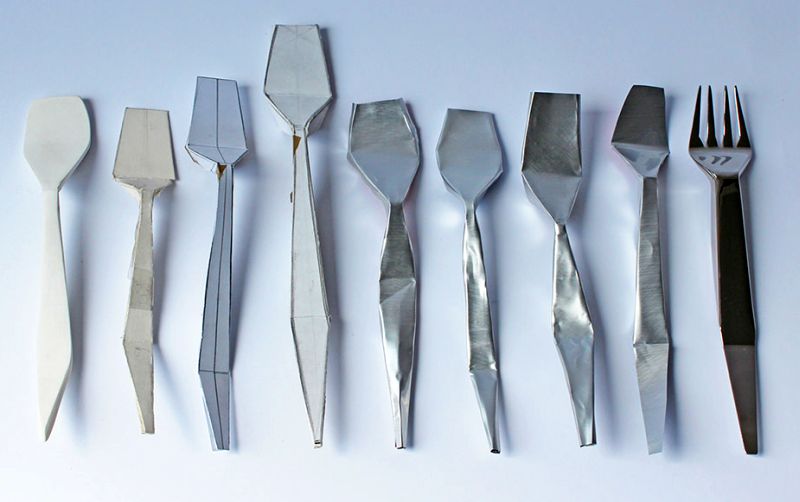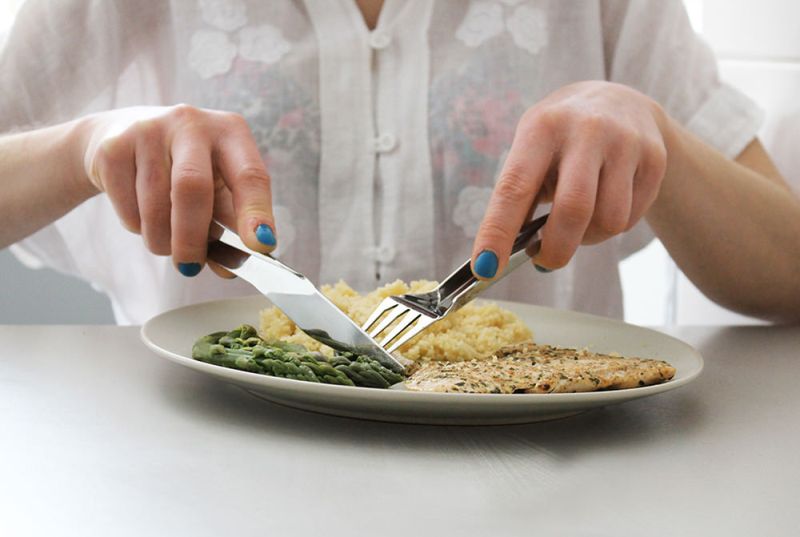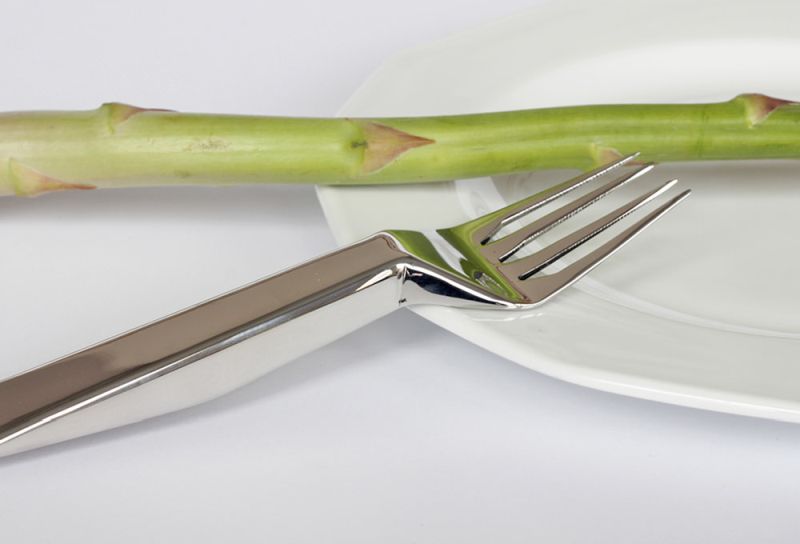 Via: Esprit-Design