Modern furniture designs are trending among people who wish to give their interiors a unique distinctive look. We have been consistently bringing you upclose with latest furniture designs that are exclusive. This time we give you an insight into the coffee tables designed by Rob Nathan, an award-winning freelance industrial designer from North Vancouver, Canada with a diverse education in Art Center and Middlebury College.
Also Read: This coffee table brings recycled piece of nature into your home
He has created these amazing hand-finished coffee tables using Parallam. Made in 60′ lengths, it is an engineered wood used for supporting structural beams in buildings. The best thing about Parallam is that it doesn't contract, twist, or contain knots; and therefore has a more consistent strength, giving more design options to experiment with.
Out of all the coffee tables we have mentioned earlier, what sets these One-of-a-kind tables apart is the CNC's Parallam used in them. The tables are hand- brushed polyurethane finish with powder-coated, cold-rolled steel and tempered glass for a complete polished look. You can also customized these tables as per your requirements. Having 18" x 46" footprints, the tables are currently available in Dune (with a glass surface apt as a table), and Dished and River (Apt as a table and a bench).
These are available at the following prices:
Dune – US$1612 (CA$1990)
Dished – US$1409 (CA $1740)
River – US$1409 (CA $1740)
So, coffee lovers! These tables are the next big thing in modern home designing. And we are pretty sure you're going to love it.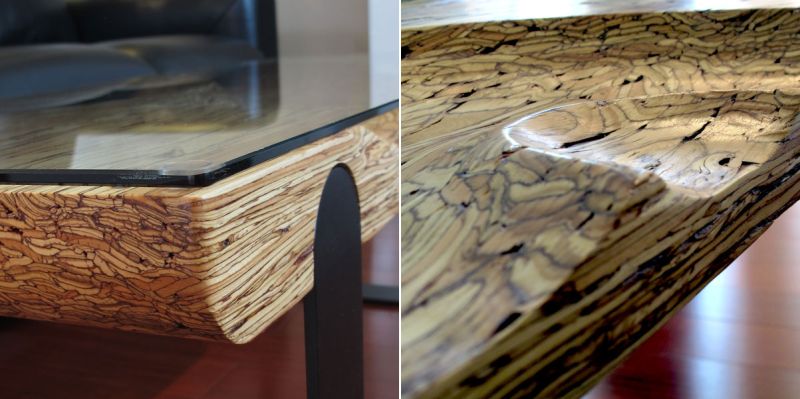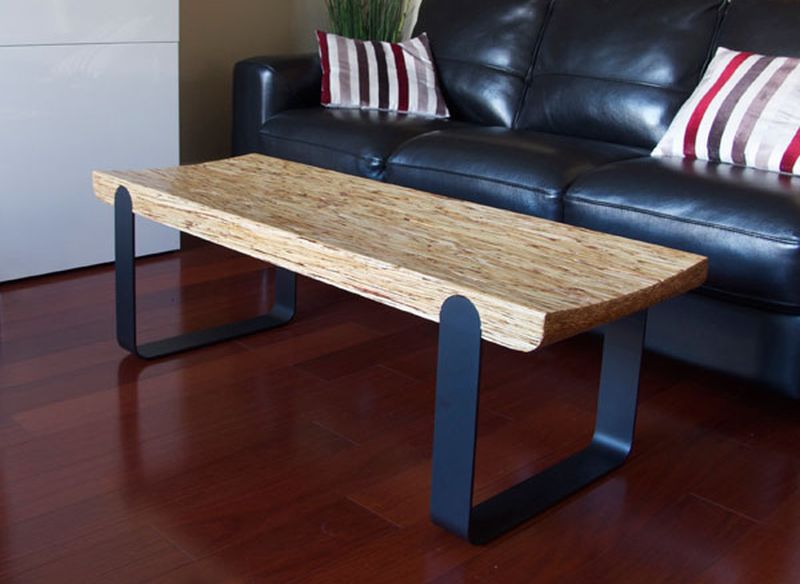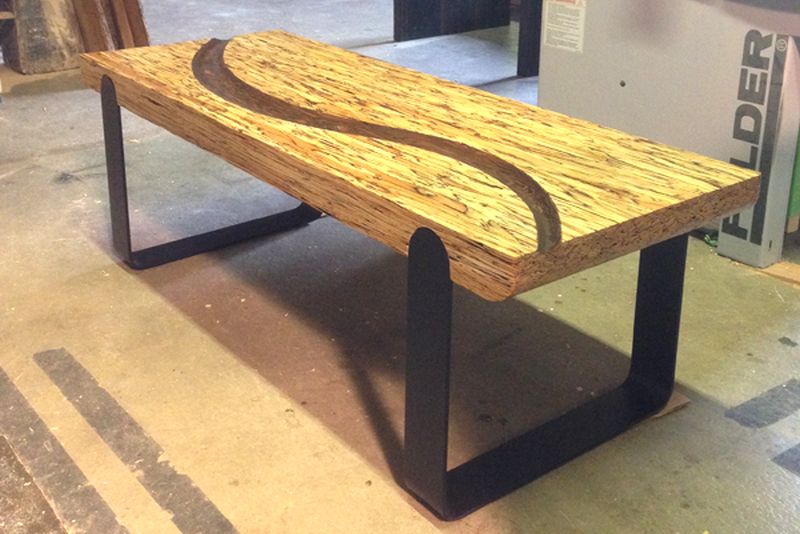 Via: Behance