Cupboards are diverse furniture pieces that are mainly used as closed storage units in homes. Probably, till date you haven't seen furniture that awakens your emotions with its familiar shape and design. Thai-based Partly Cloudy Design has created 'Baan', a five-sided dinner set cupboard in shape of a typical house. It is inspired from the warm and engaging environment of a house during the dinner time. Its minimalist design looks more like a child's playhouse standing on its eight metal legs. After seeing this tiny furniture; kids will love to use it as a playhouse, but the four house-shaped volumes are primarily designed to show-off your kitchenware and other small homeware distinctively.
Baan dinner set cupboard is made of solid ash wood and rounded steel frames that are powder coated in black finish to provide four elegant sections for keeping all your important items organized. Simultaneously, specific spaces are kept for a chimney-shaped tissue dispenser, paper towel holder bar, and a condiment basket in the house-shaped cabby of the cupboard. Moreover, dish rack and a cup cabinet along with a few hinges are added for hanging the glassware like a chandelier in the cupboard.
There are also specific racks for stemware and wine bottles along with an open rack for keeping other commonly used items. Designers added every design detail carefully including the tunnel-like spaces and chimney for storing thin objects like spoons, forks, candles and chopsticks. They also included some stairs and ladders in the cupboard design to give it the dramatic touch of a real house.
This cupboard won Platinum A' design award in 2014 because of its imposing design which replicates the emotions of a family along with serving as a functional furniture piece. These days furniture pieces with creative designs get more exposure and popularity all over the world, reminiscent to this house-shaped cupboard.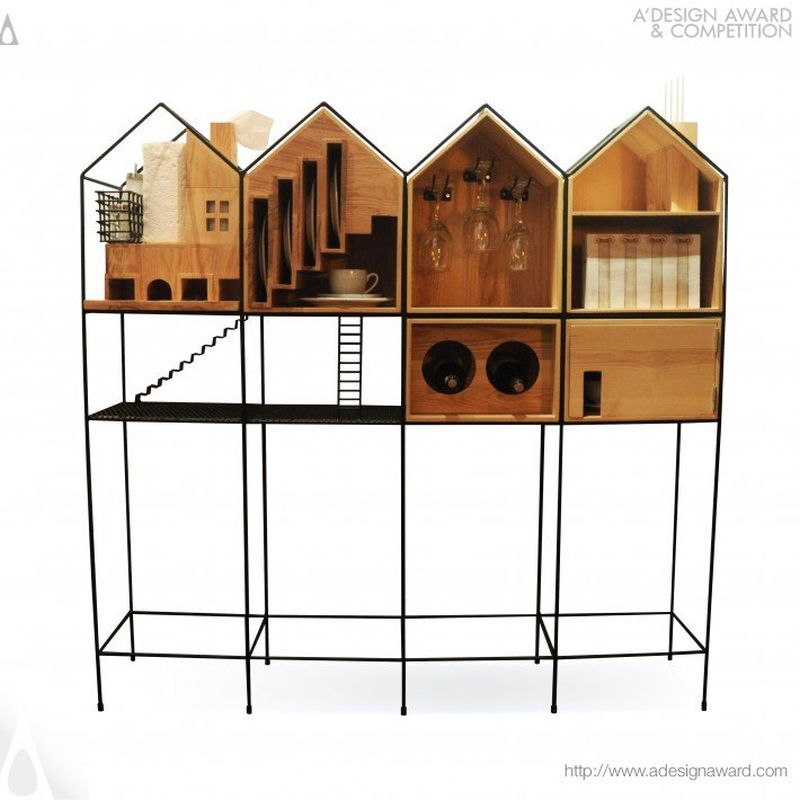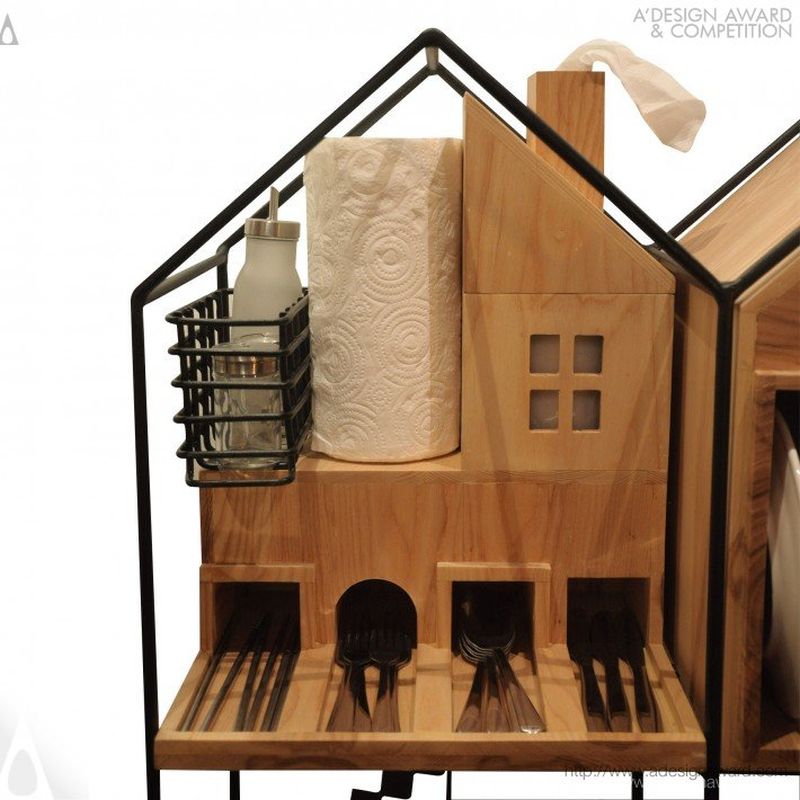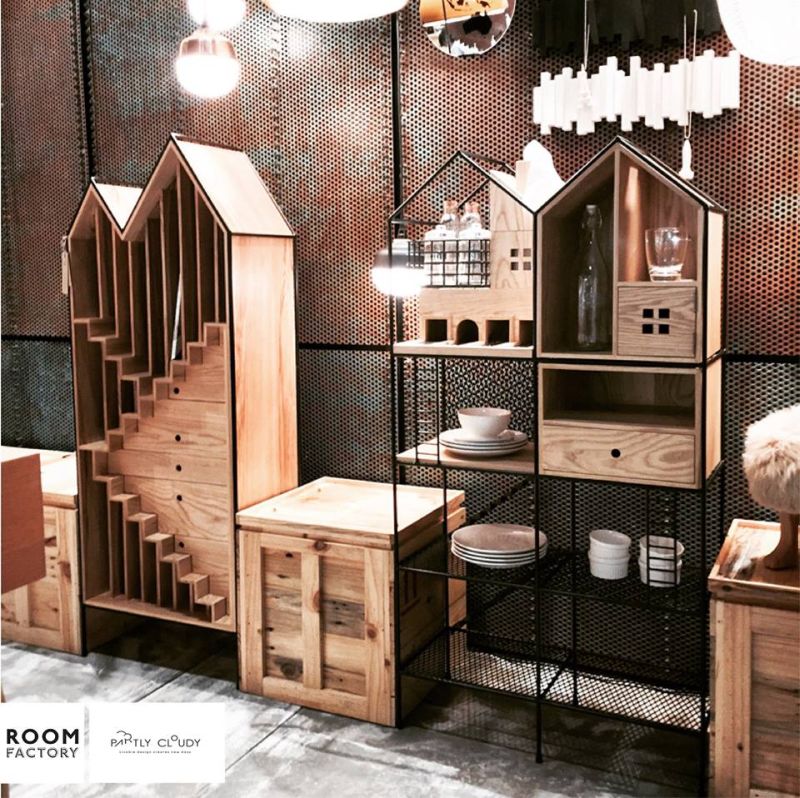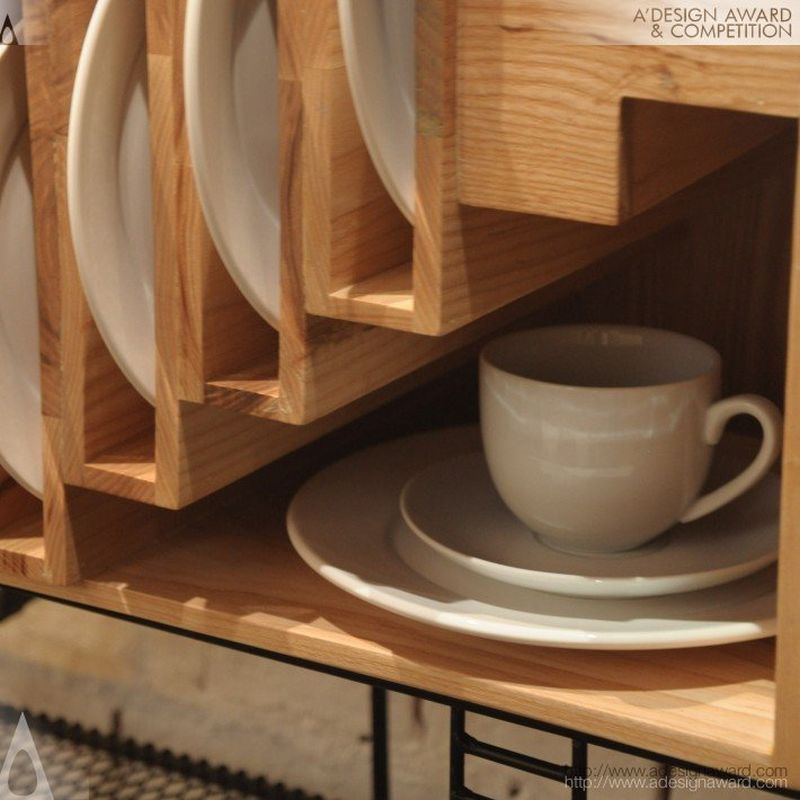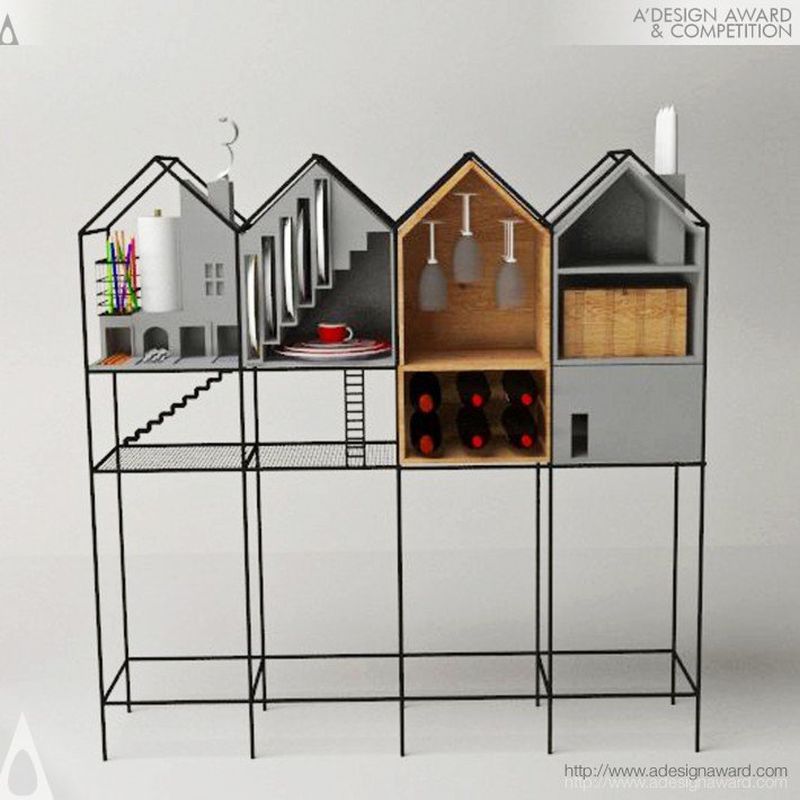 Via: Dornob