Whether you work from home or in an office, a suitable office furniture in which you are comfortable is a must to bring out your productivity. Appropriate office furniture will not only make a difference in your outlook on working, but will also keep you relaxed and satisfied in the working environment. With a similar motivation, the renowned Italian designer, Patricia Urquiola, collaborated with the Holland based Office Furniture company, Haworth to design and create a splendid series of office furniture, christened Openest. This vibrant range of furniture has recently been awarded Best of NEOCON Gold in the category Collaborative Collection.
The Openest collection includes sofas, space dividing screens, pouf chairs and tables, which are named as feather, plume, chick and sprig respectively. Each of the pieces are best suited for our ever changing contemporary work environment. These inclusive and flexible lounge elements offer a visual landscape to the office environment functioning as a single piece for multiple purposes. For instance the pouf chairs can be changed from armchairs to stools, and the plume screens that can be rearranged according to the users' preferences.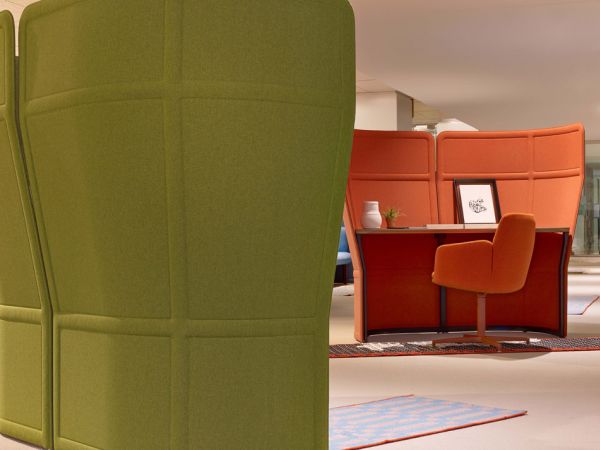 The Openest furniture range is not only graceful to look at, but also very practical creating a calm and comfortable environment that can adapt to the users' needs for interaction or privacy. Patricia has made use of natural wood, wool, and soft colors to create a neat and uncluttered working space. The curved lines and soft upholstery stitching put the body and mind at ease, while providing a private retreat where one can concentrate on work or comfortably unwind.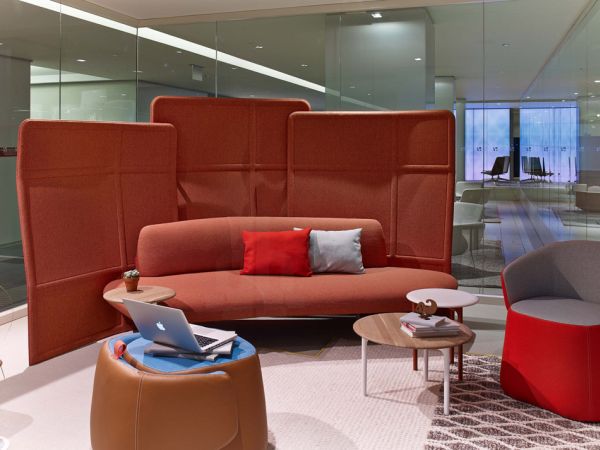 This beautiful furniture ensemble made for Haworth won the prestigious NEOCON award for the 2nd consecutive year. Take a look at the video below to get more information on this furniture range.
Via: Wallpaper