Patrick Knoch of Extranorm, based in France, crafts furniture by transforming its conventional form into complex, enriched and unique design. Recently, his company showcased its first collection of tableware, Elitist glasses and porcelain products at Maison & Objet Paris trade fair held in September 2016. This collection includes playful Equilibriste sofa with a unique swaying feature. The modern rocking sofa has curved and brushed stainless steel base for making it fall to either of sides, making you rock while you doze off into sleep.
Two flattened metal bars integrated underneath the sofa keep it balanced according to the weight put on its sides. The Equilibriste sofa allows interaction between users and other viewers. It also serves as a cozy sleeping pad when an individual raises foot up and lie in an elongated position. As seen in pictures, it can also be used as humorous furniture by two persons to spend time interacting and playing with each other just like a see-saw.
This luxurious rocking sofa can be upholstered with 49 colors of Kvadrat design textiles, and for purchasing it, one has to contact the designer.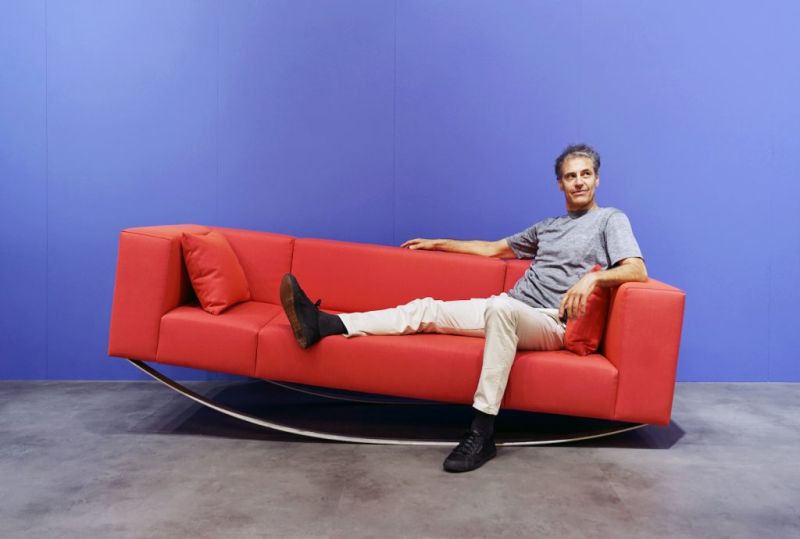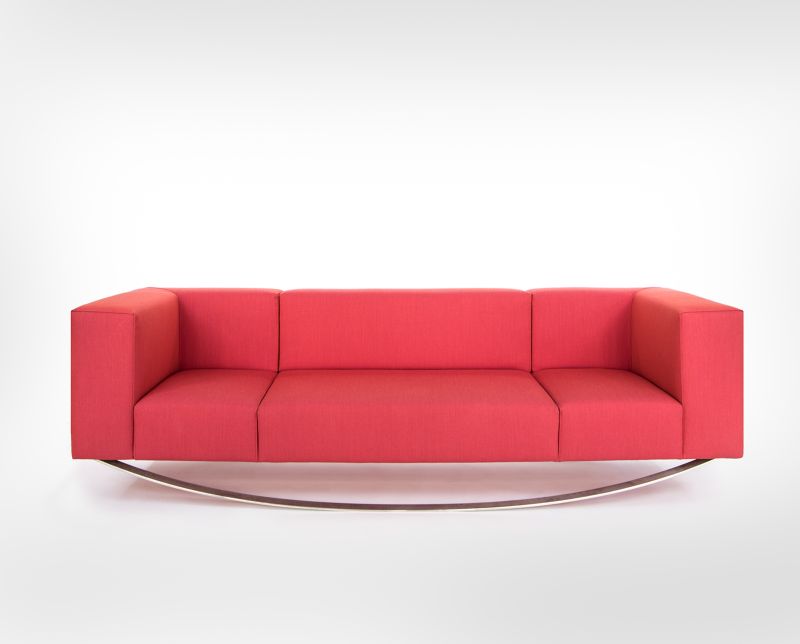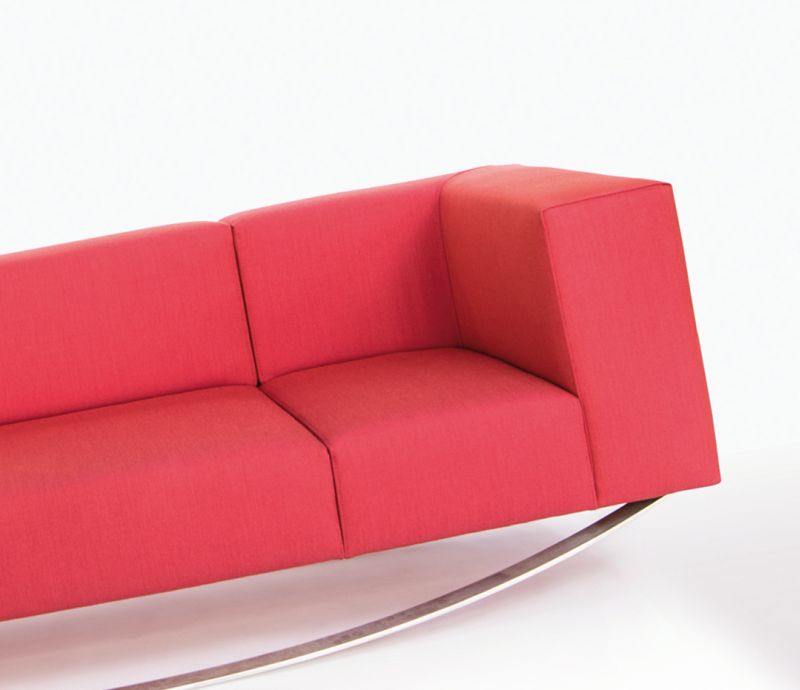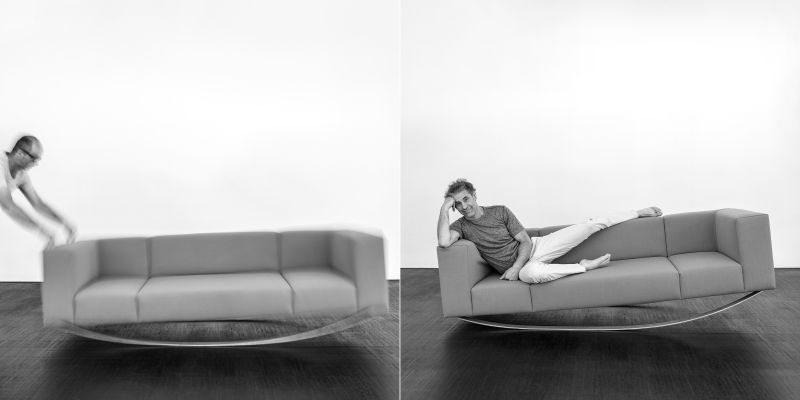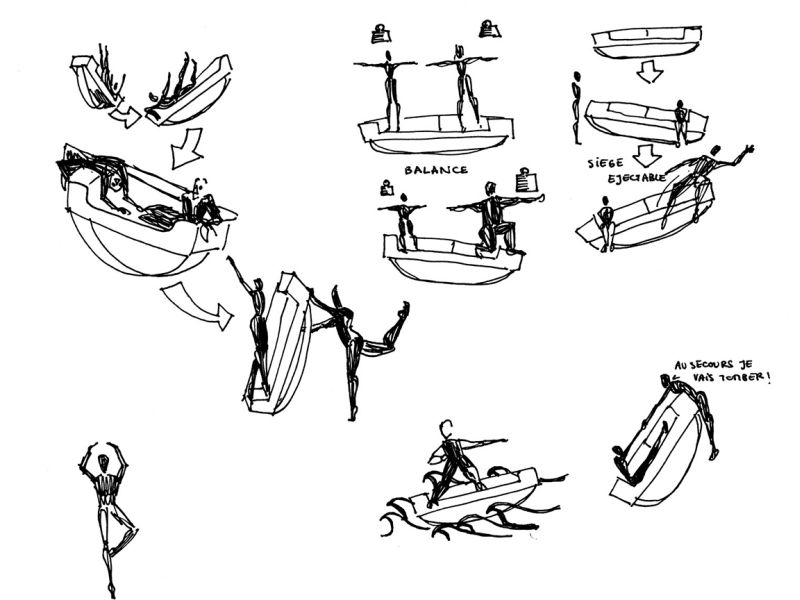 Via: EspritDesign