British designer Paul Cocksedge has created robust and comfortable Compression Sofa for Moooi. Unveiled at Salone del Mobile 2016, the sofa looks like a chunky cuboid with irregular, curvy structure. What makes it stand out from rest of the furniture brands at the event is its six-ton marble body and upholstered fabric seat. The sofa is also available in opposite combination- with soft foam body and single marble seat placed in the indented form.
Cocksedge got inspired to create this stunning sofa design, while he was playing with a rectangular block of foam. He slowly pushed down one part and saw how an angular block can be transformed into a curvaceous figure. With that image in mind, the designer began construction of this minimalist sofa design.
Although the description sounds too simple and easy, but the process was more complex, long, tiring and 'heavy' of course. This is because nearly six-tons of Carrara marble has been crafted and carved for over a month to give it curvaceous design. The resulting structure looks more like a sculpture than a conventional furniture unit.
The Compression Sofa looks aesthetic, but weighs as much as an elephant. So, transportation would be the major problem with this heavy design. Nevertheless, it would be a great centerpiece for any museum or art gallery, where furniture is not moved too often.
Its exceptional rock appeal is likely to captivate the passing audience. You can check out this exclusive furniture piece by Moooi at Salone del Mobile in Milan from April 12 to 17.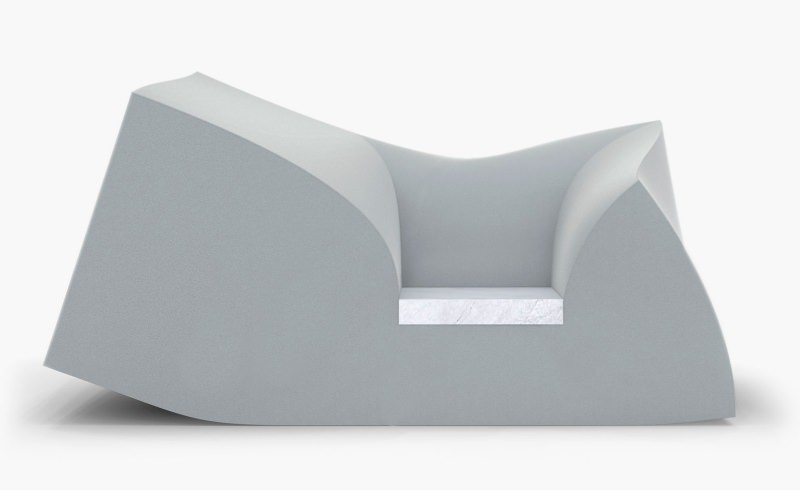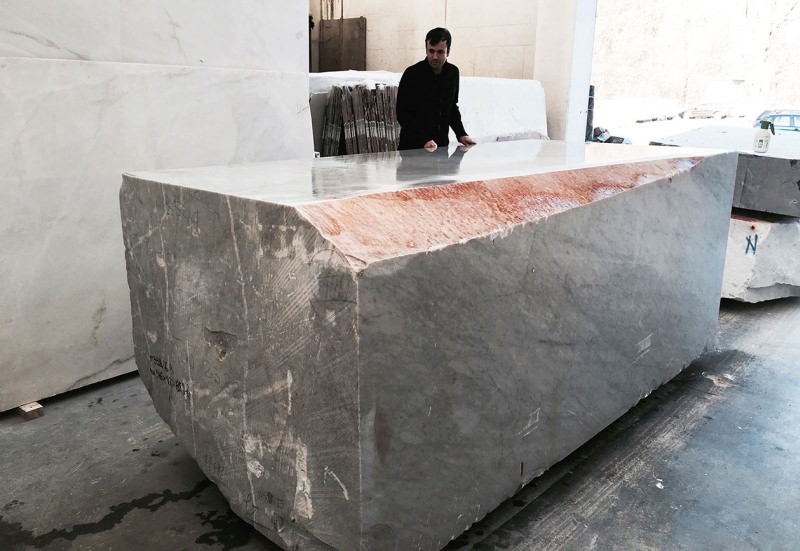 Via: Wallpaper