These days a lot of designers and companies are making space-saving furniture, which is especially useful for tiny homes and apartments. Either you are using modular furniture or some kind of transforming furniture; both are meant to maximize their uses, enabling users to enjoy a convenient lifestyle with fewer furniture items at home.
One such example is of the Bloom nesting modular table by Texas-based professional designer Paul Evans. It is a is a set of three tables that can be interlocked together to take up space of just one table, and when you need more furniture pieces, just pull out each to create three separate tables.
Each table is shaped like petals of a flower, which can rotate around a shared leg to serve as a larger table, or you can completely disconnect to make three individual tables. Its stainless steel wire legs are made by a company in Chicago, and the larger steel tube legs are made in Detroit. Attaching the legs to the wooden tabletops is done through flanges by a welder in Eastport. It is a kind of stackable furniture to make most out of small spaces.
Also Read: La Table stackable furniture by Jouni Leino
Evans cuts and finishes hard maple tops for Bloom modular tables in his workshop at the former Dura auto parts factory in East Jordan. Next, he assembles each table, packs in a set of three and sends to customers in corrugated cardboard cartons custom made in Traverse City by Grand Traverse Container, Inc.
The Bloom modular table turns from a single table into three different tables, which makes it an ideal furniture item for small spaces. It is really a good idea to have three tables that fit over each another. These tables seem to be a great space saver. It is available for $475 at Etsy.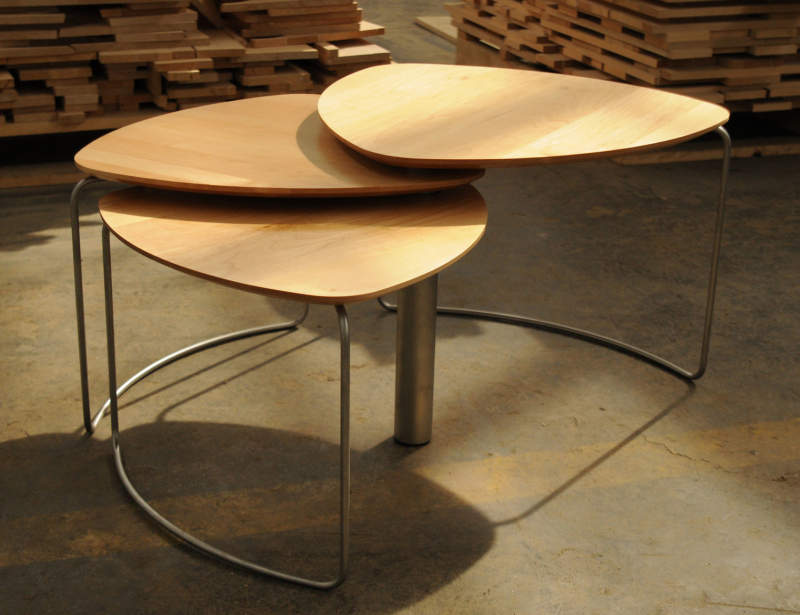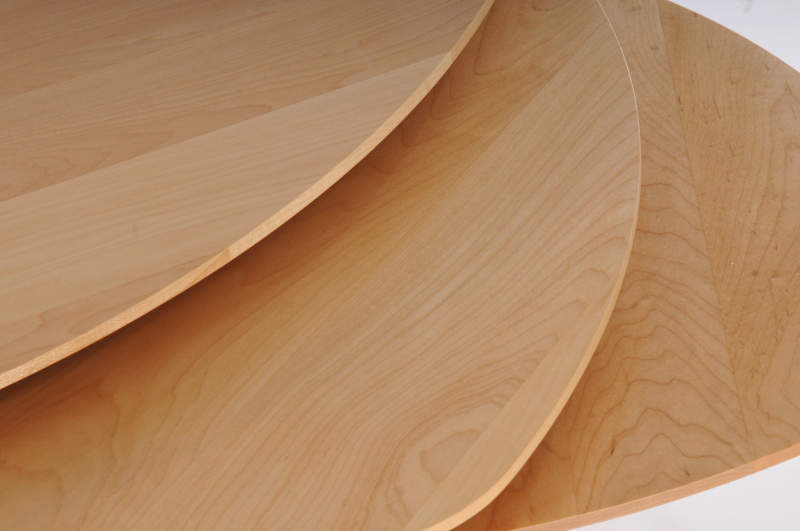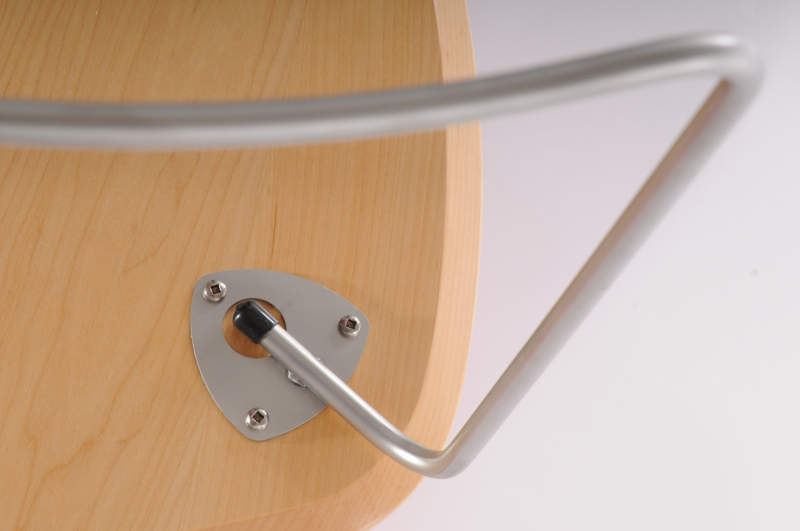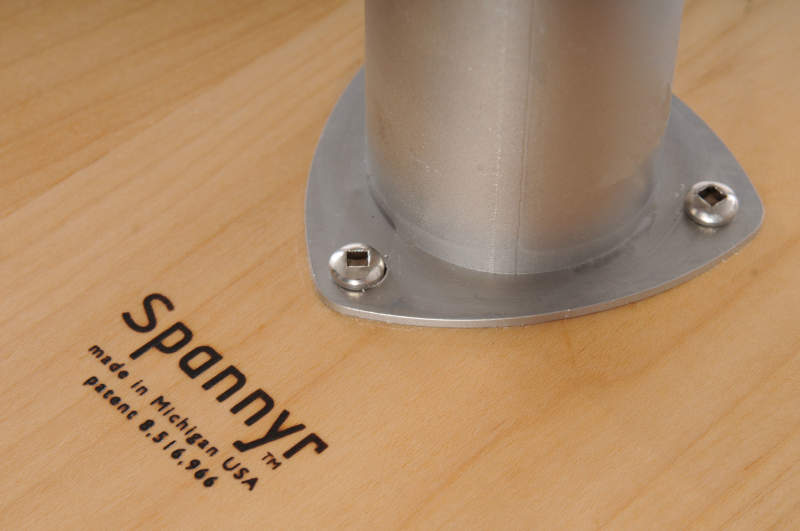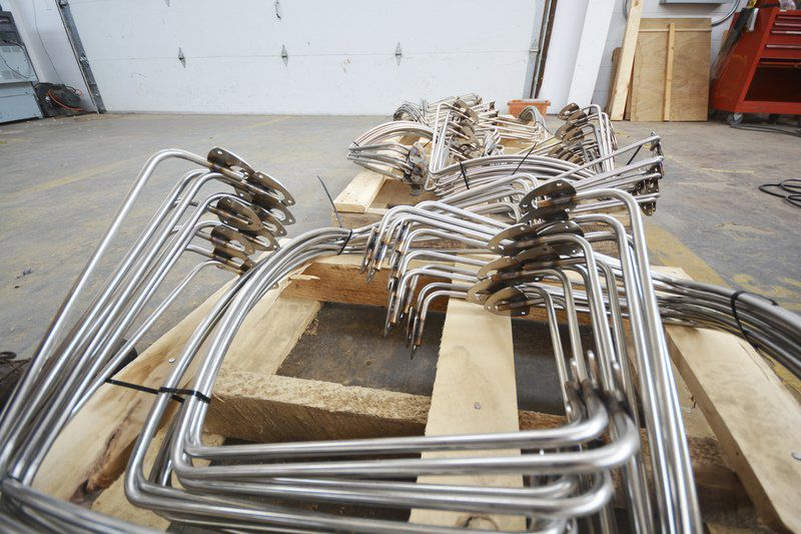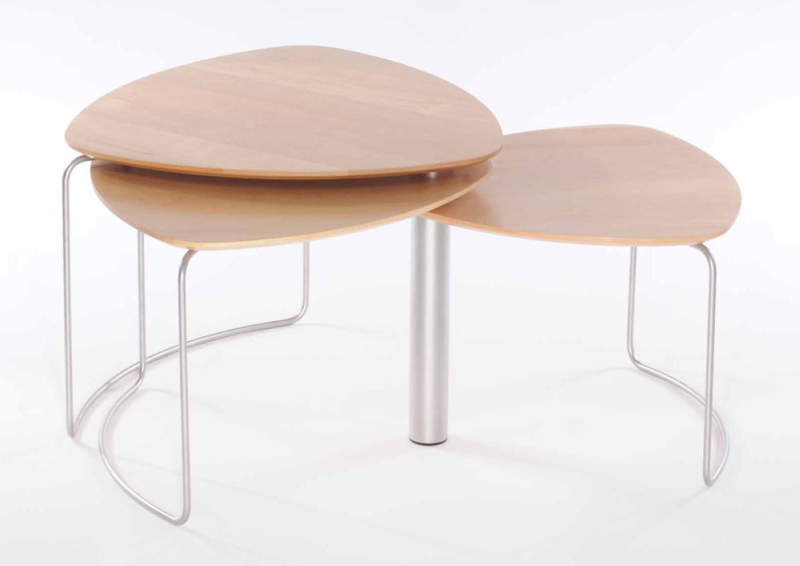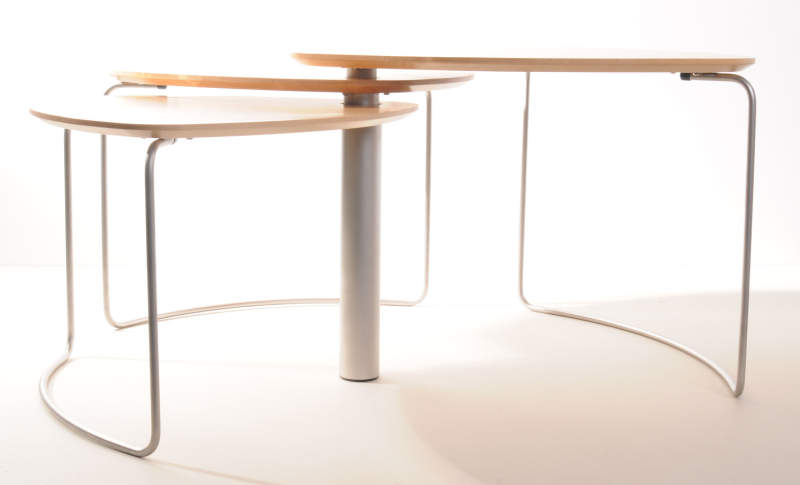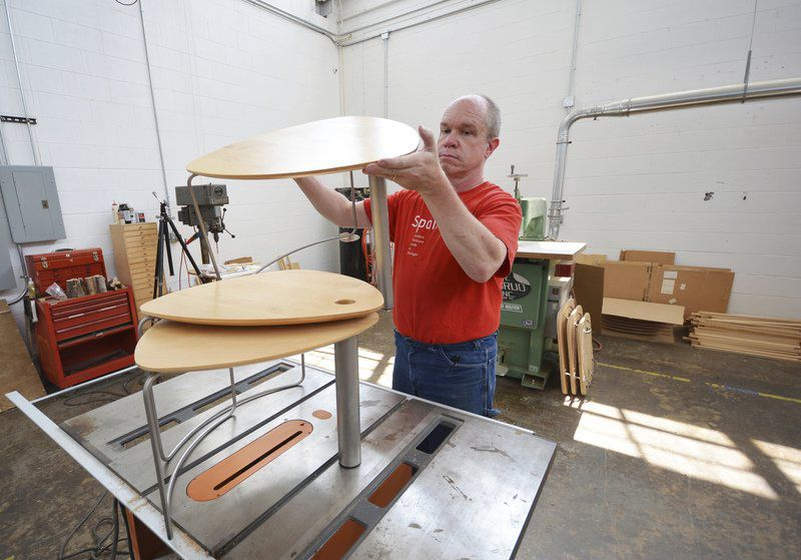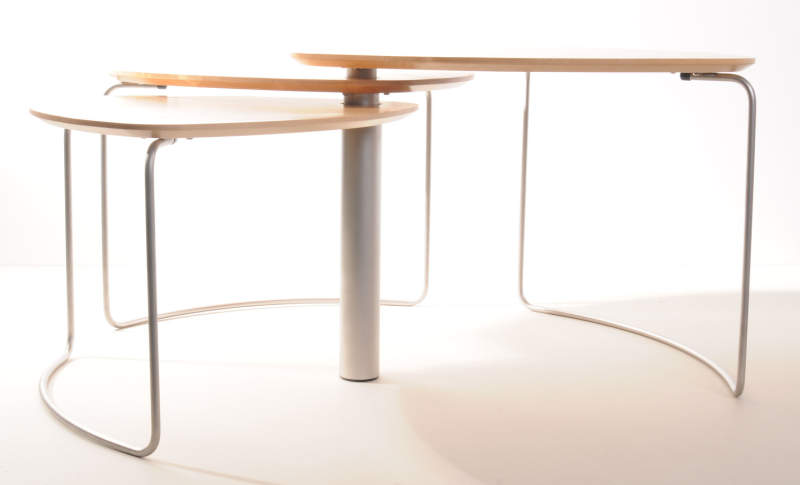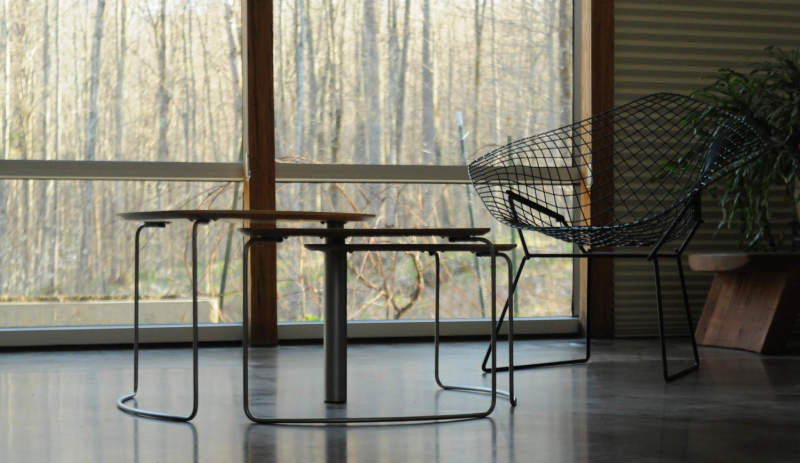 Via: RecordEagle