3D printing has influenced the design industry extensively, and now, so many enthusiast craftsmen are exploiting different 3D printers to create aesthetic, unique and functional décor pieces for homes. You may remember the 3D printed Ferris wheel bookshelf by Eliza Wrobel, who used ZMorph 2.0 SX multitool 3D printer to materialize the product. Once again, Polish designer Paula Szarejko has created a 3D printed flower lamp using the same tool.
It consists of translucent white flowers that are perched on black column and base of the lamp to bring natural feel to homes. Users can also customize their product from a small bloom to a bigger plant and so as expand or limit the light.
Its LED-powered modular lights are shaped like hollyhock flowers to make it a sophisticating indoor garden that illuminates the space with a warm glow. Whether you place it in your kitchen, bedroom or any other room or simply put it over the work desk, this decorative floor-standing lamp brightens up all spaces stylishly. The 12V electrical wiring is hidden in base to power all 3W LEDS without impacting the look. It also comes with a small sconce that transforms it into a chandelier.
Also Read: 3D printed Blooming Lamp for a naturalistic feel in homes
Made of PLA filaments, all parts of the 3D printed flower lamp are attached through printed threads, so that it can be re-shaped later. In case of repair, you need to print and replace only that part which has been wrecked. Modularity is the key feature of this lamp, and Szarejko creatively used the 3D printer to create a beautiful item for homes.
Flowers are considered best for setting up cheerful environment in any space, and this flower lamp is an already-blossomed home garden that is perfect to impress your guests and to decorate your dwelling.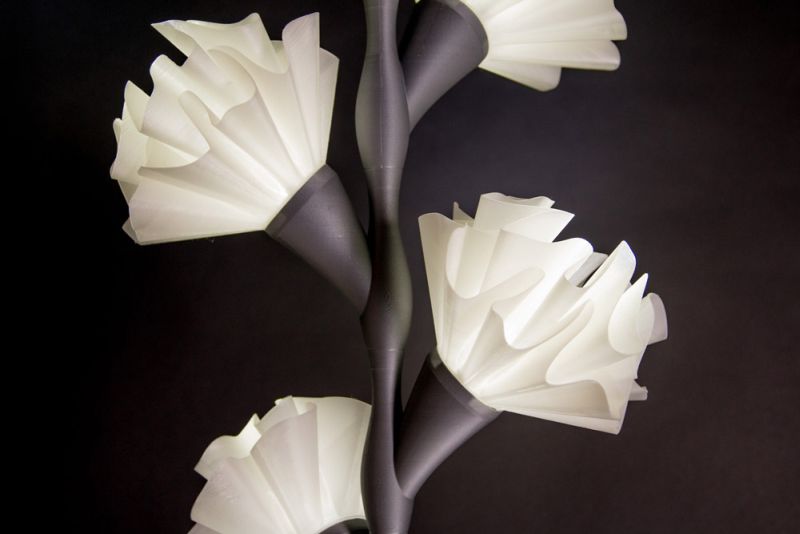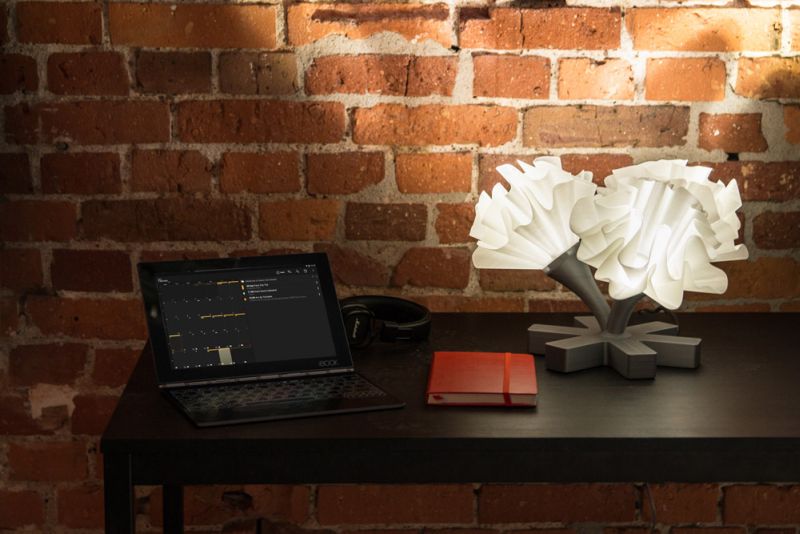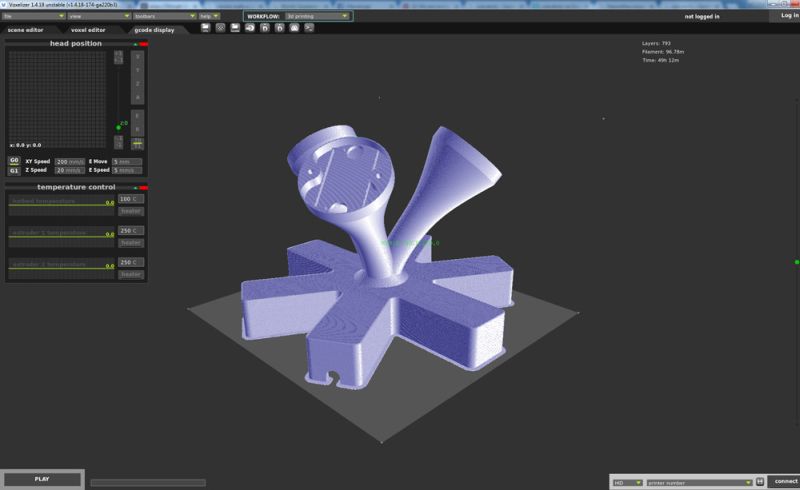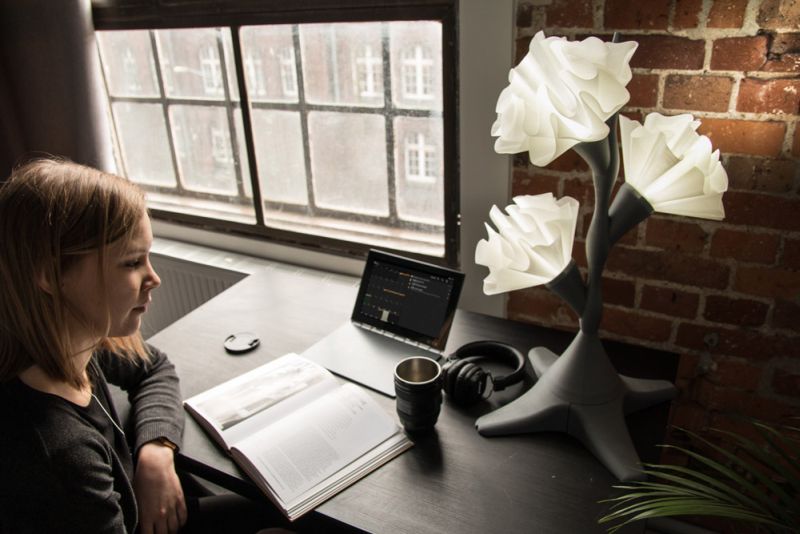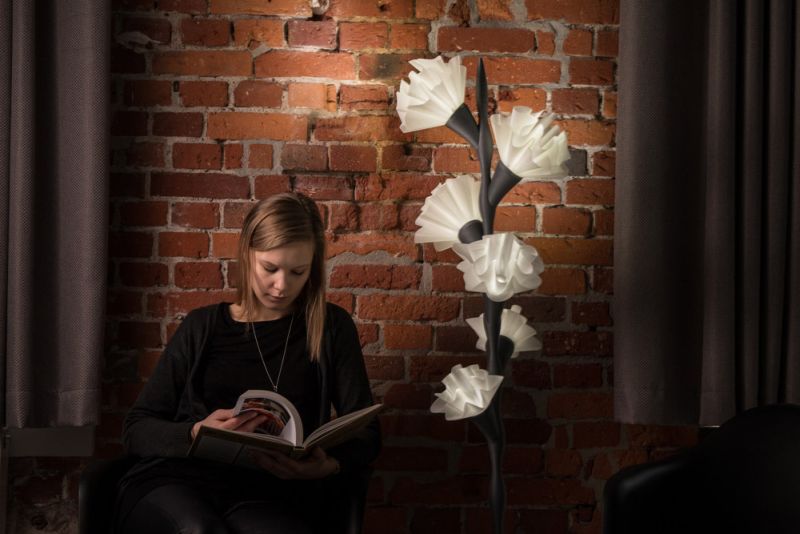 Via: ZMorph