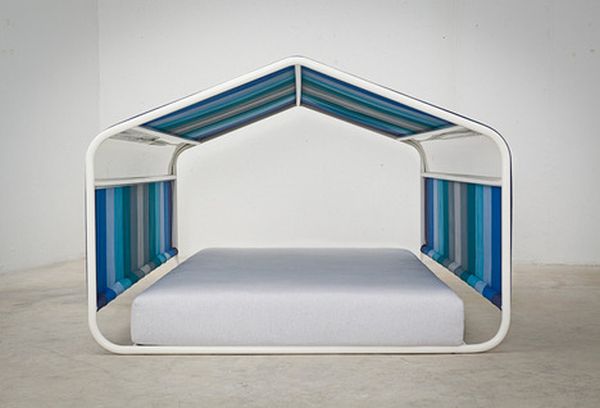 Over the years, architecture as a field has evolved not only to cater to modernistic ideals, but also to entail spatial efficiency. This trend is of course influenced by the contemporary societal features of humans like over population, cramped conditions and congestive urban planning. And, as an effect, modern commercial designs seem to bypass that entity of individual, 'private' space where one can retire physically as well as psychologically. In a bid to solve this privacy oriented predicament, designer Maurizio Prina has envisaged a personal space named aptly as Pause. This interesting space can be simply described as a modular hut that is to be set up 'inside' your interior (as opposed to outdoors).
According to the creator, the very design ideology of Pause alludes to that long cherished notion of coziness. In this regard, one can just as easily retire into this space to "relax, read, rest and even have guests."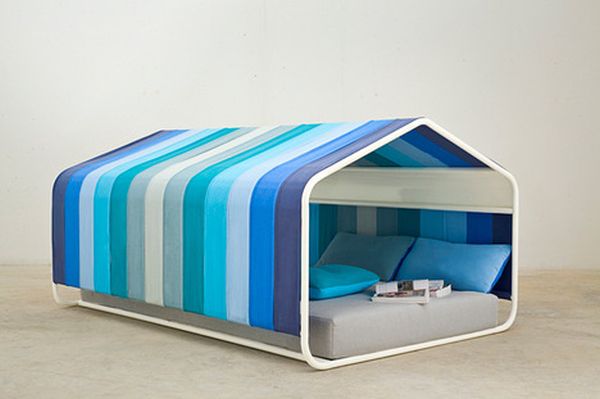 Coming to its form, the simplistic design is basically composed of detachable clothing components that covers an iron framework (mimicking a hut like structure). These modular drapes come in different color schemes, which can be changed according to the user's preference. So, once installed, the whole space looks like a vivacious tent inside your room, having the capacity for up to two people.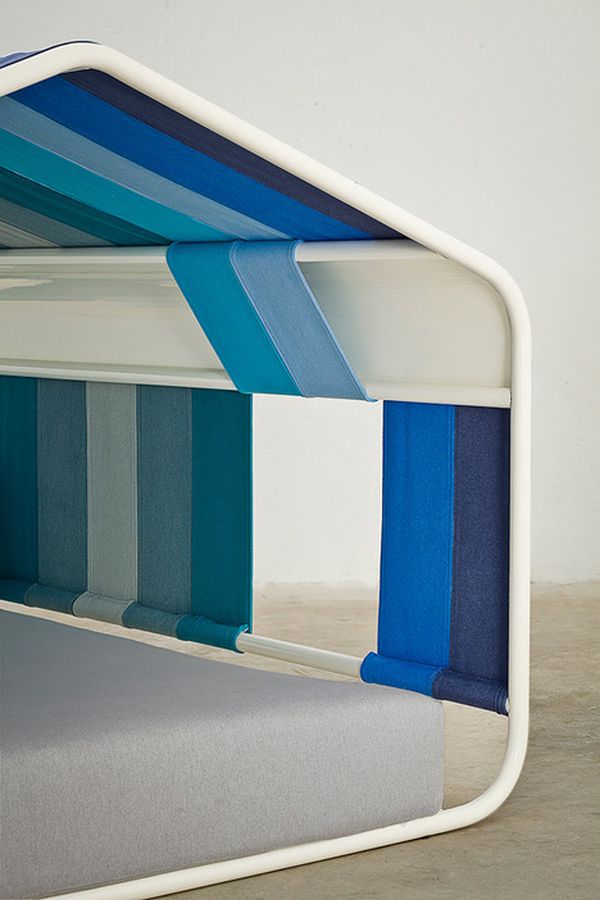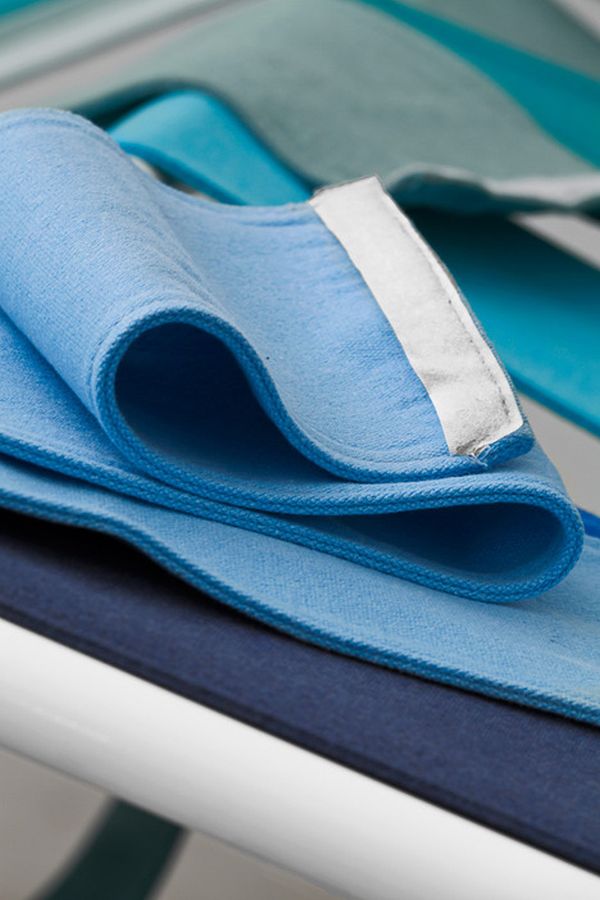 Via: Mocoloco/MaurizioPrina