Italian brand Kreoo has launched intriguing carved marble furniture for both indoor and outdoor, with a creative nature-inspired design. Kreoo is Decor Marmi's offshoot for industrial designs, which is dedicated at making luxury furnishings from marble. Its name is derived from Greek verb 'karaina' whcih means "to create, to realize" in English, rightly highlighting the company's belief and motto.
Designed by Enzo Berti, Kreoo's Pave collection consists of modern seating and tables that are a perfect blend of modern technology and natural materials. Inspired by nature, the collection tries to bring a scene of riverside to homes.
Pave Stones are nature-inspired seats while other items are just as beautiful as stones you may have seen alongside a river. The Pave Collection beautifully unifies two natural elements (marble and wood) to keep the overall design all-natural.
Pave Stones
Pave Stone is unique seating, which resembles with large stones often found near a river bed. It suitable for both indoor as well as outdoor purpose, and the outdoor version is provided with atmospheric agents to ensure the stones are reliable and durable to handle climate change.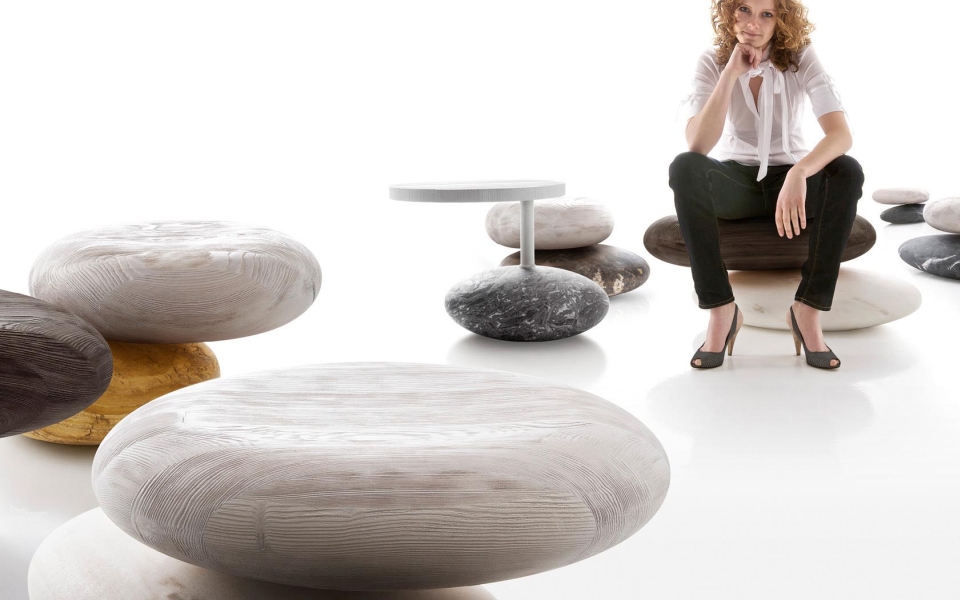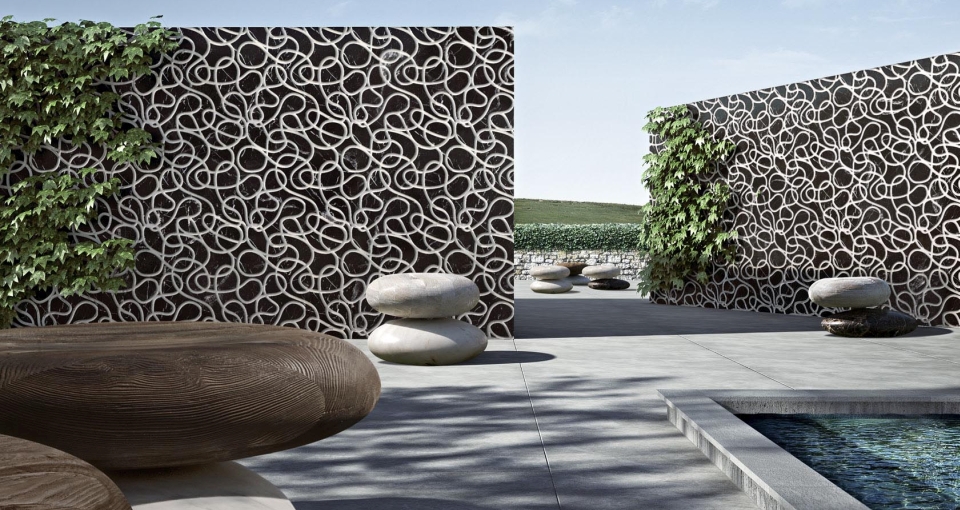 Pave Drink
Pave Drink is a cool table with a classic round-shaped marble base and a metal stem holding the round marble top. Simple yet intriguing, this table represents shapes and lines found in nature.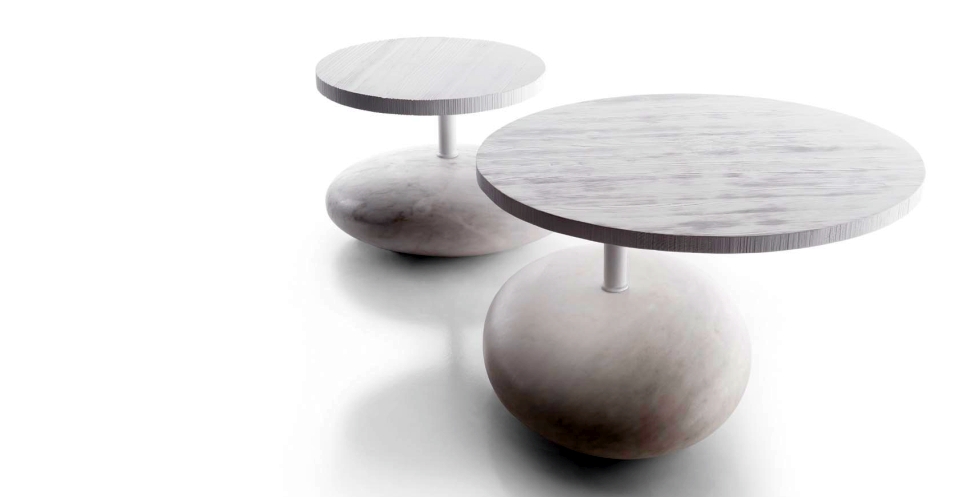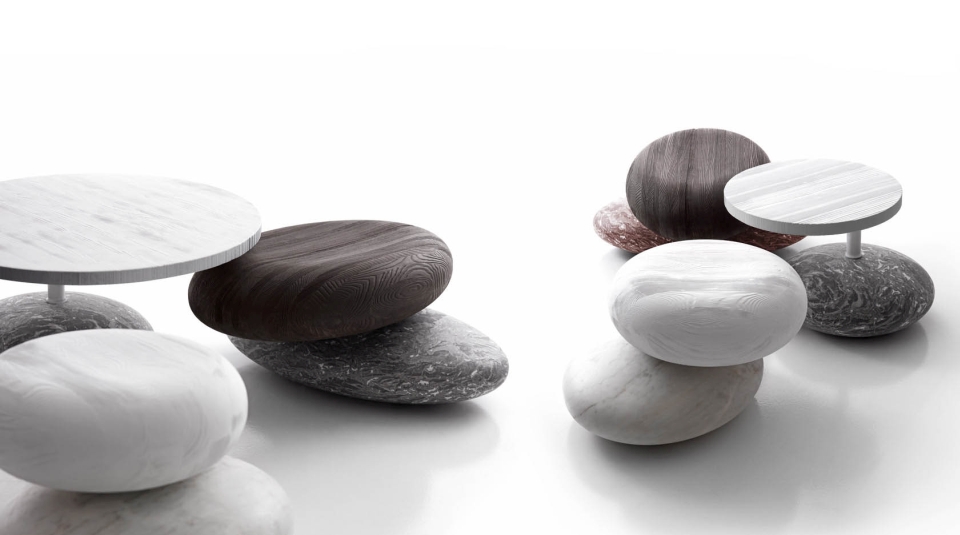 Pave Log
Pave Log is a cool bench that is comprises of a wood log placed over river stones. It designed to satisfy both indoor and outdoor needs, for outdoor purpose the logs can be painted and polished in any color, while for the indoors, the log can be enhanced with fine leather covering or by bleached larch.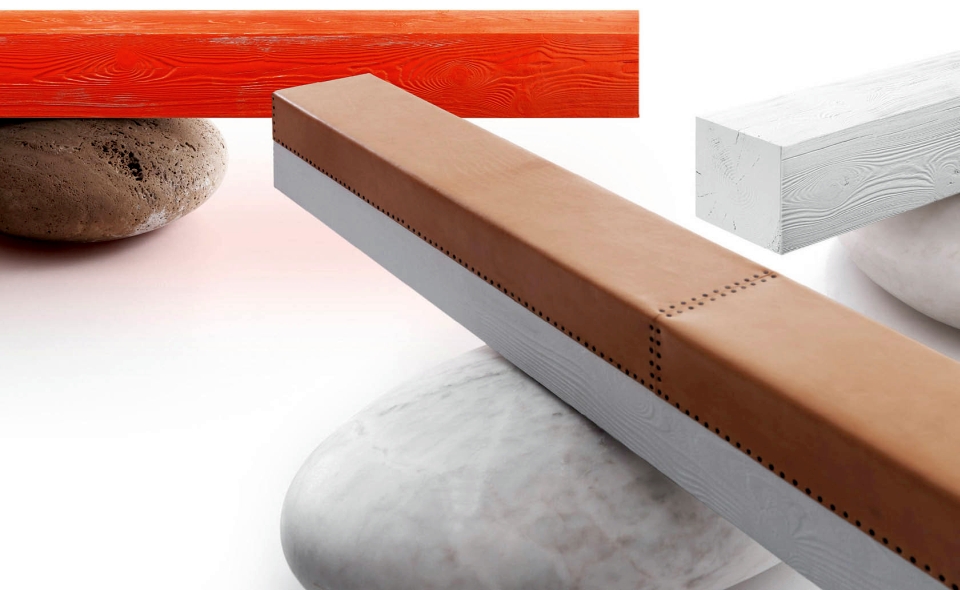 Pave Log is a unique larch bench placed on the carved marbles bases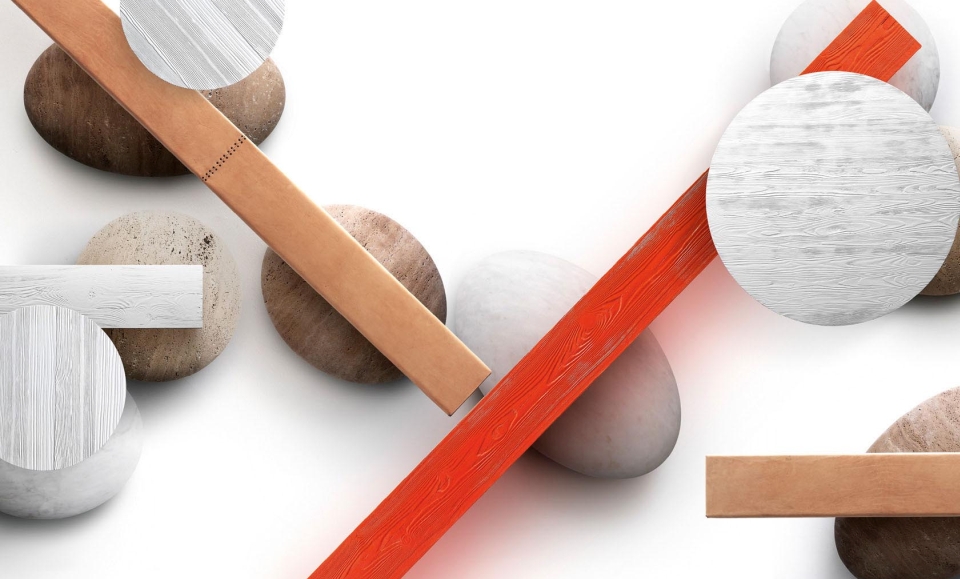 Kreoo first displayed their Pave collection at the 27th annual ICFF held in May 16-19, 2015, at New York City's Jacob K. Javits Convention Center. According to Berti, the pave collection defies natural laws with their innovation and design and they believes in blending art and design to bring out beauty in every space of the house. Well, we have to agree, that the Pave collection is a mesmerizing collection that is designed to give new name and meaning to outdoor as well as indoor furnishings with the task of creating each piece seductive and extra-ordinary.