Sure China is famous for producing some of the weirdest stories on the internet. There is yet another unusual news coming from the region that they are now using panda excrement to produce tissue paper. As they were the first to invent writable material from bamboo, the ingenious idea of recycling panda dung into tissue paper proves their dynastic expertise. According to Chengdu Business Daily, the China Research Center for Giant Panda Protection has signed a cooperation agreement with Fengxian Paper Co., Ltd. of Sichuan Province to supply panda manure for production of the one-of-a-kind panda poop tissue paper. Each box is now available for about 43 Yuan (approx. US$6).
They will be collecting panda residues from three bases in Dujiangyan, Wolong and Bifengxia. Then, all the panda excrement will be thoroughly cleaned, cooked, and sterilized in high temperature to extract fiber for the production of purely hygienic tissue paper. The giant pandas absorb nutrients such as polysaccharides inside bamboo and excrete the rest in form feces, making it simpler for the company to extract fiber. In simple words, the strong digestion capability of pandas reduces the number of processes needed for extracting pure bamboo fiber.
Also Read: How about furniture made from cow manure?
The giant panda is national animal of China, and this innovative step to recycle panda droppings into tissue paper might be an eco-friendly step to save the cute creature in the near future. It can help minimize their dependence on bamboo to make paper, and save the natural habitat of pandas as well.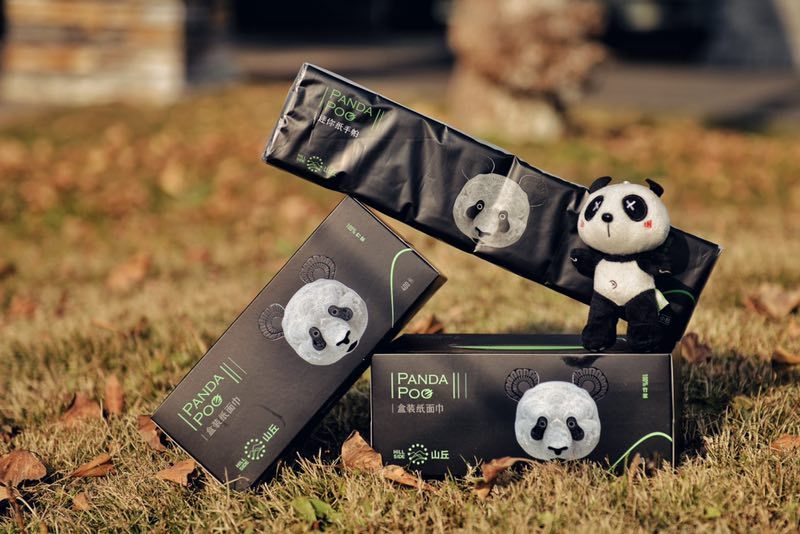 Via: TheJakartaPost