The world is slowly heading back to normality and travel junkies are all set to pick their guitars, pack their backpacks and go on a mission to explore different regions and cultures across the globe. The whole philosophy of traveling, in fact, should be to broaden your mind rather than increasing the number of snaps on your social media feed or your photo album.
In a bid to offer you something nutty, Planters, Nut Company has a new accommodation located on waterfront property in Duluth, Minnesota. NUTmobile is a series of automobiles that have been traveling throughout America and promoting Planters products. The vehicle is now transforming into INN, a NUTshell lakeside retreat, for travel lovers.
If you have ever dreamt of sleeping inside a giant peanut-shaped automobile, here is your chance to pick a reservation for yourself. The 26-foot-long Peanut on Wheels will now be accessible as a vacation retreat from October 1 to October 3. The early bookings have started from September 17 through Planters.
Also Read: Disney's Mickey & Minnie Mouse Halloween Countdown Calendar is a Delight for Kids
The stay also features a $1,500 travel stipend for guests which they can use for travel expenses. In addition to this, the lucky fan also gets to enjoy multiple Planters products with the likes of Cheez Balls, Mixed Nuts, and Cashews.
Not just this, Planters also offer you an array of outdoor activities like hiking and kayaking. Moreover, the lakes and mesmerizing scenery of Minnesota are something every guest should cherish.
The Peanut house on Wheels features a bed, sofa, table, and plenty of space to sit and relax. One fan and a guest will be able to book the NUTshell stays for just $3.59 which is the cost of Planters peanut jar.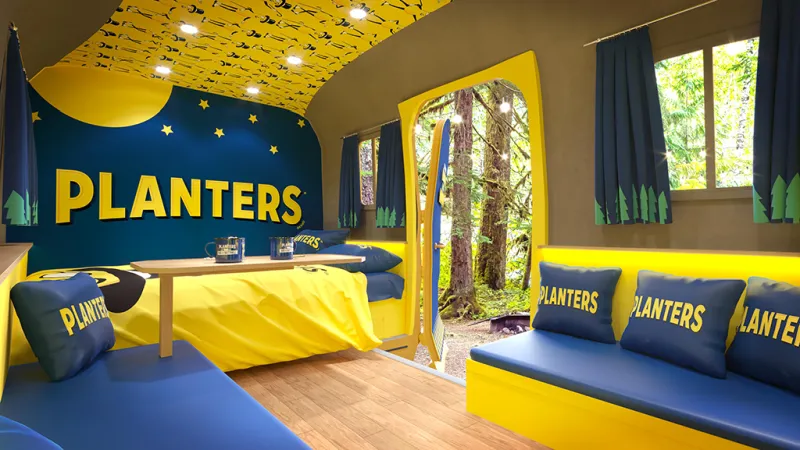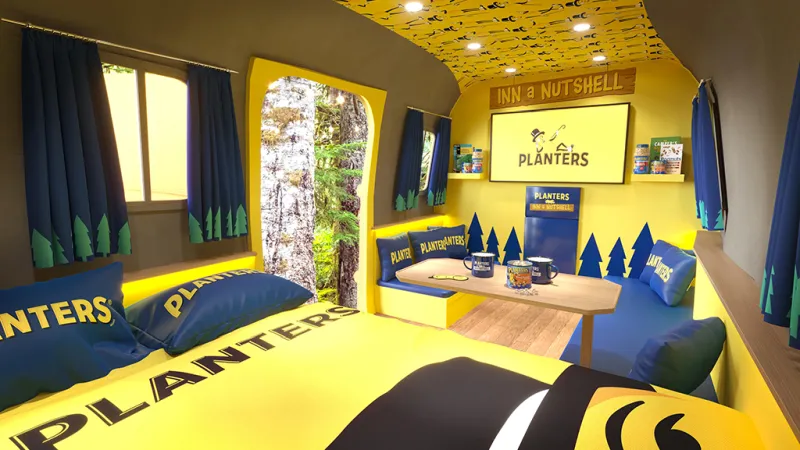 Via: TravelandLeisure