Peerless Spirit by the world's best known scotch distilleries is the sixth and final masterpiece of their Lalique Six Pillars collection. A concluding chapter in the story of The Macallan's foundation stones, the single malt highlights strength and bond between the two companies, i.e., Macallan and Lalique and their decade-long partnership.
A 65-years-old single malt in Lalique decanter is one of the oldest whiskies released by the renowned distillery at $35,000. Limited to only 450 bottles, the single malt housed in a round shaped bottle with a glass cut stopper, the decanter is influenced by blow and pinch technique used by Rene Lalique for most of her perfume bottles.
Working in partnership since 2005, Macallan's Lalique collection has proved to be a prized collectors' item. According to the company, eight out of 10 auction sales were from this series in 2014.
Designed with the aim to pay homage to the company's commitment of creating finest whiskies by nurturing supreme spirit in exceptional oak casks, the Macallan is one of the finest and precious single malt whiskies in the world.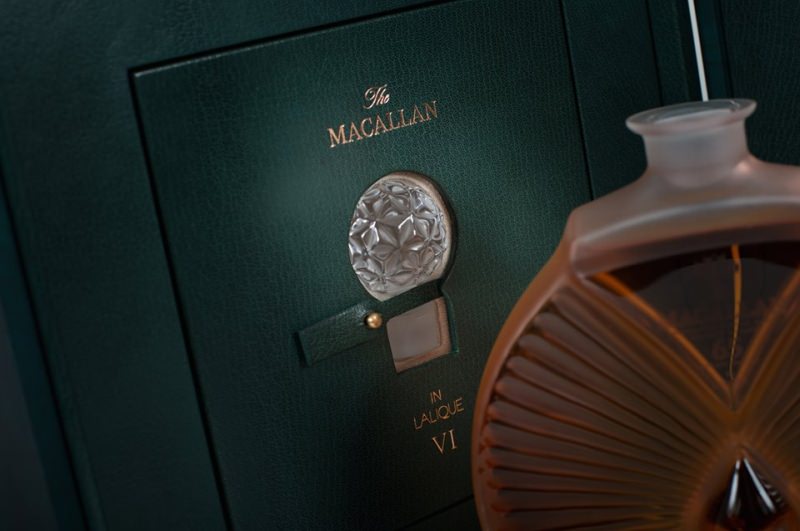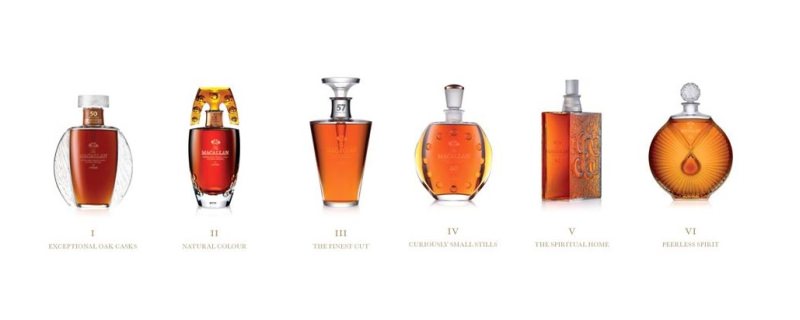 Via: Forbes