This PEG wooden chair is a wonderful creation by New York-based designer Paul Loebach. PEG (Parts Excluding Glue) chair is named so because it does not use glue to fix together. The chair can be easily assembled together using its eight pieces of birch wood. These pieces can be fixed together just by hand pushing and arranging wooden sections into circular holes. When not in use, the chair can be disassembled by pulling out the wooden pieces and can be kept in a cupboard or drawer until required.
A machine with Computer Numerically Controlled (CNC) technology was used to finish these wooden pieces of the PEG chair. The wood used in making the chair design is able to expand and contract to maintain its stability and firm grip every time the user fixes it together to form a comfortable chair.
Also Read: Build House Without Nails with Brikawood Interlocking Wooden Bricks
Loebach said:
The interesting thing for me about the peg is in its simplicity. To that extent the peg becomes more than a way to join two parts, it also acts as a symbol, with something charming and childlike in its purity and ability to solve a common problem using one of the most primitive and immediate means imaginable.
After disassembling, PEG chair becomes very compact and can easily be shipped from one place to another. The contrasting back and whitish wooden pieces used by the designer make the chair look simple and elegant. The foldable chair can be assembled in a few seconds to be placed anywhere indoors or outdoors.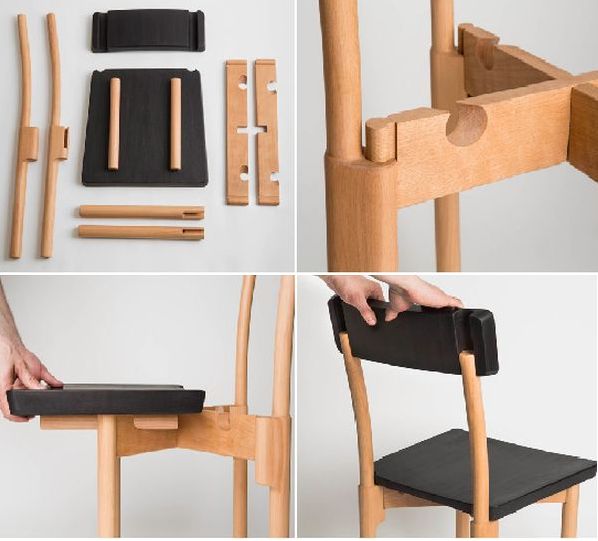 Via: Dezeen