Australian household brand Omo is tapping into the power of  the Internet of Things (IoT), and its potential to change our lives. The company has developed Peggy, a sensor-enabled smart device that aims to reduce laundry hassles and give parents some free time to enjoy outdoors with kids.
Claimed to be the world's first and smartest clothes peg, it looks like just another peg but has smart technology inside. It has been designed in response to a research initiative "Dirt is Good," which says 94 percent of parents feel they don't get enough time to play with their kids. The peg, apart from warnings about weather change, gives play ideas depending on weather condition.
The Wi-Fi-enabled peg with sensors monitors local temperature and humidity, while the UV light sensor calculates the average amount of time clothes will take to dry. A dedicated mobile app keeps you updated about local weather and the right time for laundry. Li-ion battery that can be charged with the help of a micro USB port located at its bottom makes it a computer-friendly device.
The product page, however, does not talk much about battery life, backup time, commercial launch and market price of the device, but it is likely to maximize homemakers' efficiency whenever it hits store shelves.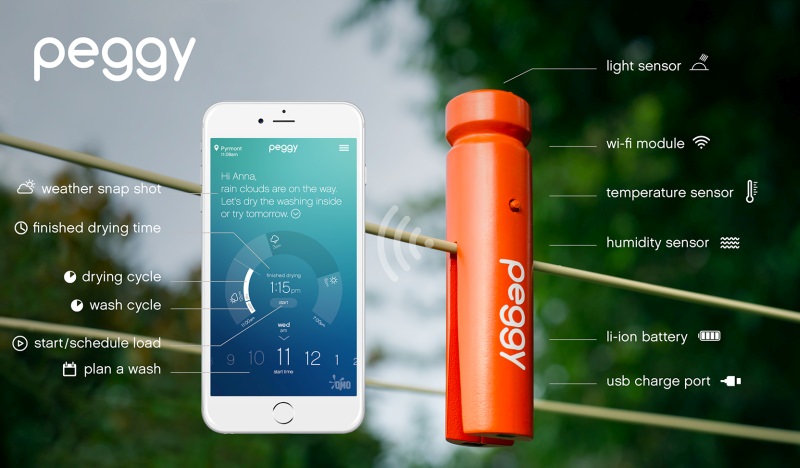 Via: Techly