This amazing bamboo hotel is designed by Penda, a design collective based in Vienna and Beijing, for the AIM The Legend of Tent Competition in China, which challenged architects to develop sustainable hotel structure providing closer connection with nature. So, Penda came up with 'One with the Birds' design that truly lives up to its name as it literally allows guests to sleep closer to birds living in surrounding trees. It is basically a flexible hotel that can be easily constructed or dismantled (if not required) with zero impact on environment.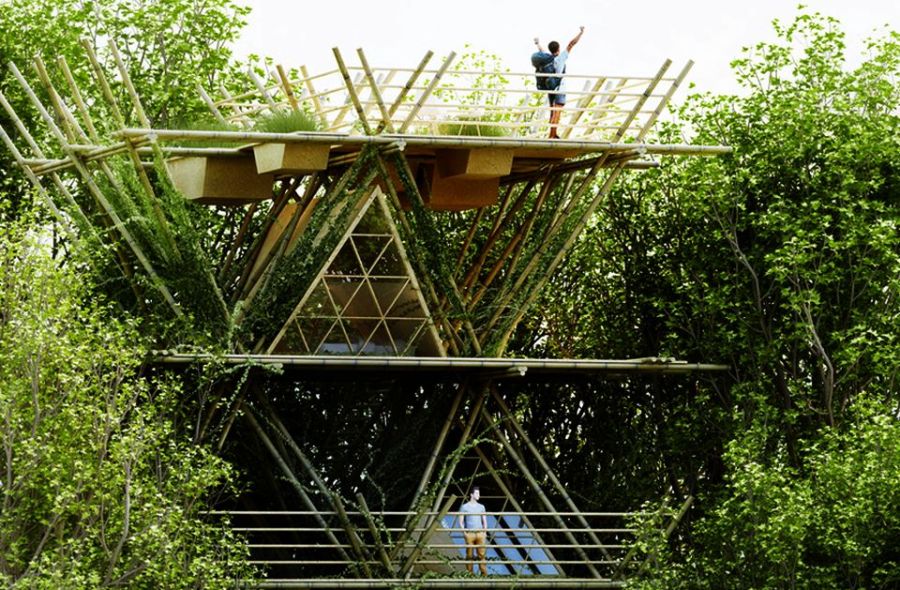 Designers used locally sourced bamboo as the main construction material inspired by nomadic Native American Tipis, which are temporary elevated structures of bamboo. Ropes are used rather than screws or nails for joining X-shaped bamboos together; this is because the team didn't want to harm bamboos as well as the landscape while constructing the hotel.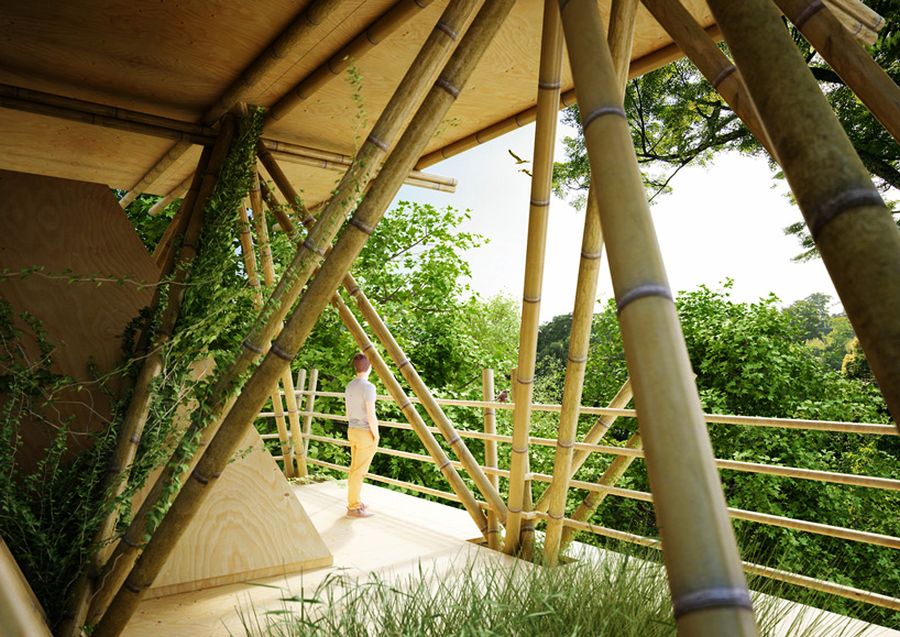 These X-shaped bamboo structures can be expanded vertically or horizontally to create variant triangular room sizes for meeting needs of guests. The interconnecting grids measure approximately 4.7 x 4-meter; their sizes can be increased or decreased to provide room for- a 12-square meter single tent, a 20-square meter toilet, a 100-square meter lobby and a two story 62-square meter 'presidential' tent.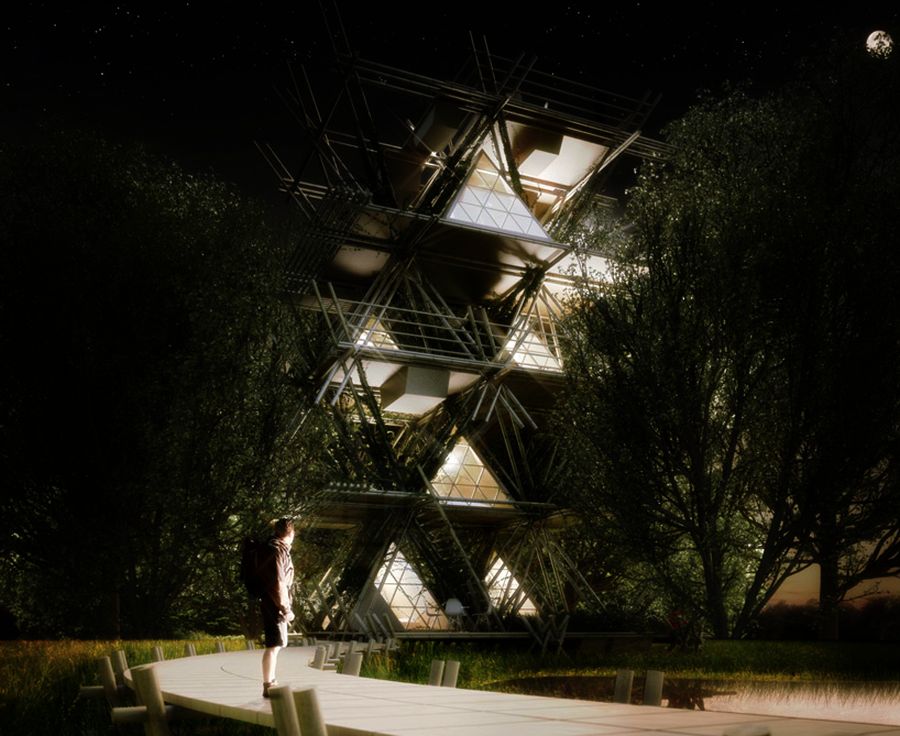 This modular bamboo hotel is a perfect example of constructing something so simple yet beneficial for both nature and us. The eco-hotel is indeed a commendable design made of natural materials offering a peaceful environment for recreation as well as close interaction with nature.