The luxurious treehouse built by Linda and Dough Studebaker in the backside of their hillside property in Burlingame, California is just not a treehouse but a brilliant expression of tasteful architectural style and décor. It is the only Airbnb treehouse located in San Francisco Bay area.
The husband and wife built this treehouse on a 150-year-old oak tree. Linda's treehouse is just about 20 minutes drive from the city and 10 minutes from SFO. It is also easy drive to Pacific Ocean and Silicon Valley. Staying in a luxurious 150 oak tree house, 30ft above in the air is once in a lifetime feeling.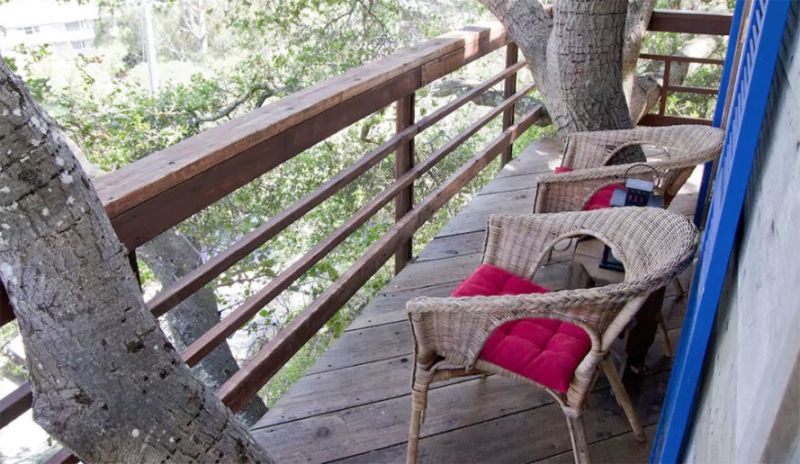 Linda's rental house offers charming views of San Francisco bay area. The treehouse is beautifully nestled between the oak tree branches and a wooden staircase leading you up from the ground. You can enjoy the beautiful view of San Francisco Bay's sunset, sunrise from the wrap around deck.
Its old- fashioned interior design and elegant artwork mark this treehouse as one of the most unique tree houses. Every detail of Linda's tree house is custom made with extraordinary materials and craftsmanship.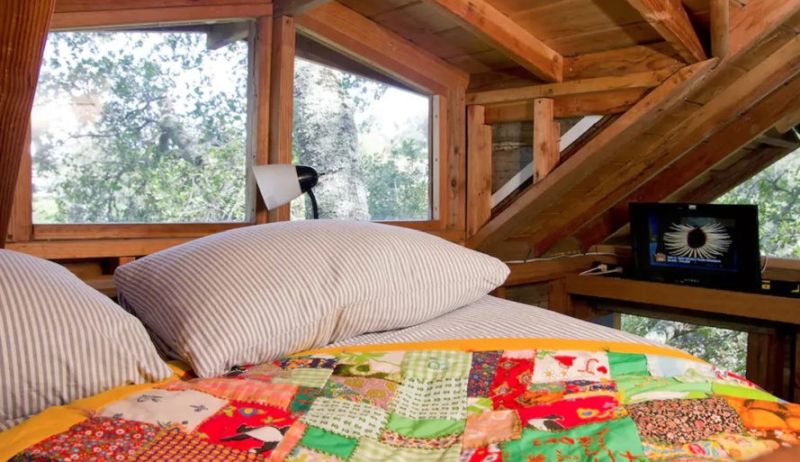 Linda's treehouse ideally accommodates two adults. A beautifully designed private kitchen and bathroom is located in the lower level of treehouse. Its interior features a cozy queen sized bed, table and a comfy reading nook in the upper level. Staying in Linda's tree house you will get all important amenities includes free parking on the premises, cable TV and a wireless internet connection. You can also visit nearby restaurants and explore your options.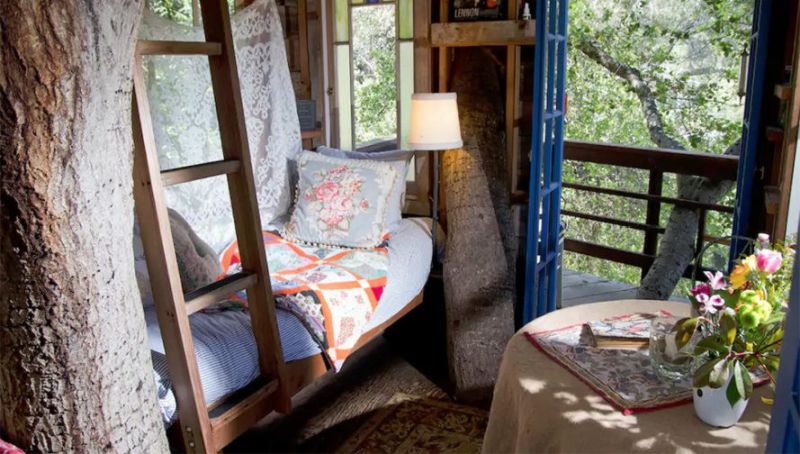 The treehouse is not suitable for pets and children but adults can check in anytime after 3PM and checkout by 11AM. Smoking and parties are not allowed in the treehouse.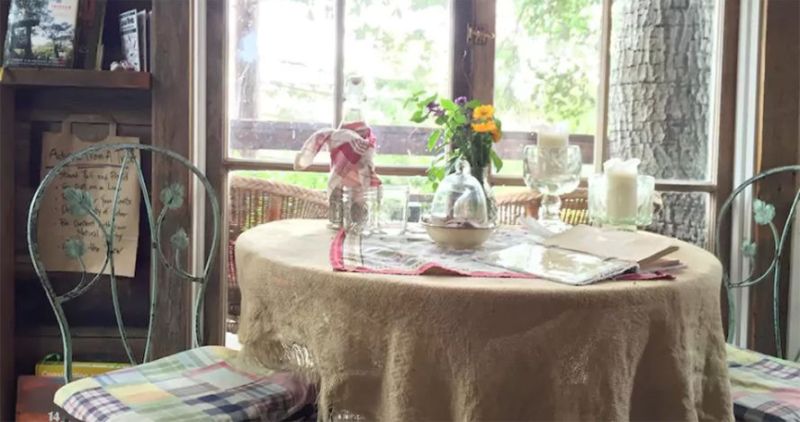 The treehouse offers safety features like smoke detectors, fire extinguishers, carbon monoxide detectors and first aid kit. You can rent this treehouse for $275 per night. It's a great deal for this price.
Via: Inhabitat