Can't get enough of your smartphone? Philly-based company Perseus Mirrors is aiming to bring your smartphone's home screen right into your bathroom mirror. Well, the concept of smart mirrors is not new to the world, but these smartphone-mimicking smart mirrors are equipped with almost everything that's available in any phone – like camera, speakers, Wi-Fi connectivity and Bluetooth capabilities.
All thanks to the built-in speakers, HD camera and microphone, the cutting edge mirrors enable you to stream a makeup tutorial. Meanwhile, you can follow along to get a perfect look. It also has a voice recognition functionality to interact with you while you're getting ready for work, casual hangout with friends or party. Using voice recognition technology, the mirrors can be monitored and customized by multiple people.
Besides that, the camera feature also offers hands-free selfies. Just like a home screen of any smartphone, the Perseus Mirrors even allow its users to add desired apps and widgets. So, you can have a constant beat on various notifications like weather, news, calendar, stocks, traffic and social feeds.
The company, started by students from Harvard and the Wharton School, has launched a Kickstarter campaign to achieve a target amount of about $100,000 to enter into the production phase. The campaign has already reached $47,000 mark in less than a week. Although the first two earlybird levels for the campaign have already gone, but you can still get one of these smart devices for $219.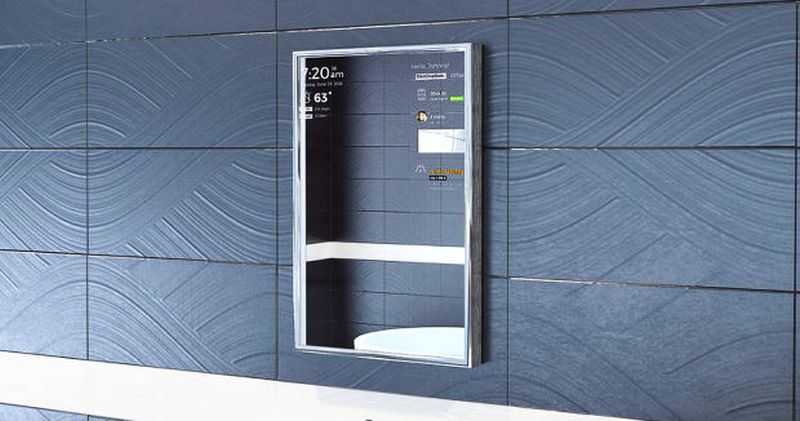 Via: Maxim