Inspired from humans love and care for pets, the US-based startup Petcube is launching two Wi-Fi pet cameras that enable you watch purdy play of your pets, play and treat them remotely. Conceived to entertain pets from anywhere, these pet cameras are currently being crowd-funded through Kickstarter.
The 'Petcube Play' pet camera can be used to monitor and play with pets remotely, while the 'Petcube Bites' is see, talk, play, and treat your pets while not being at home. Purposefully, this duo lets users remotely stay connected with their pets all the time.
Also Read: Comfort your furry friends with handy foldable pet step
Petcube Bites
The 1080p HD camera with 138-degree wide angle view, night vision and 4x zoom in Petcube Bites lets you view and interact with your pet anytime. While you are not at home, the Petcube Bites can treat pets on-their-demand, automatically or on your command. There are options for scheduling treats, with motion sensing or by sound detection. It helps creating a suitable atmosphere for training pets for a good behavior by interacting and rewarding them remotely through smartphones.
The Petcube Bites lets you can interact with your animal-friends by two-way audio or leave special messages while treating them. It notifies you of your pet's movements with sound and motion alerts. In addition, use the Amazon Dash Replenishment service that automatically notifies and orders when Petcube Bites is out of treats. Each unit has a removable and easy-to-clean treat container with capacity of 100 treats. Petcube Bites can be mounted on wall or placed on any flat surface like table, shelf or floor.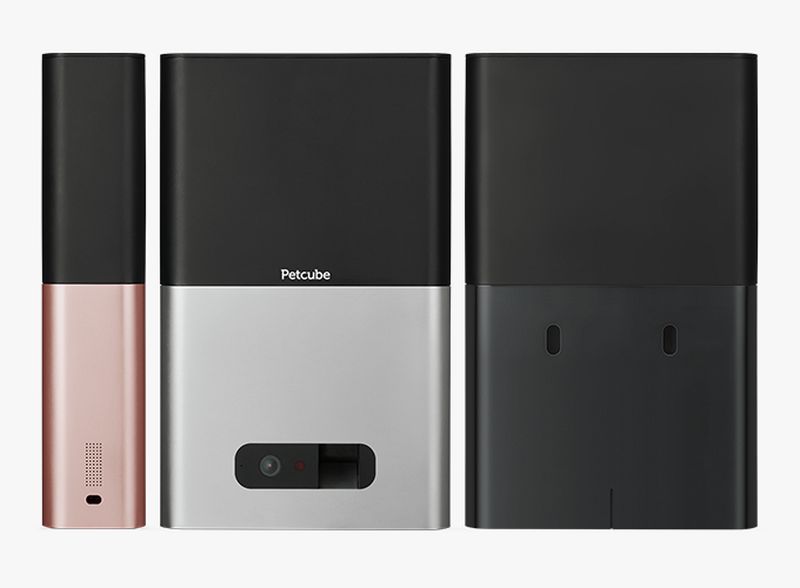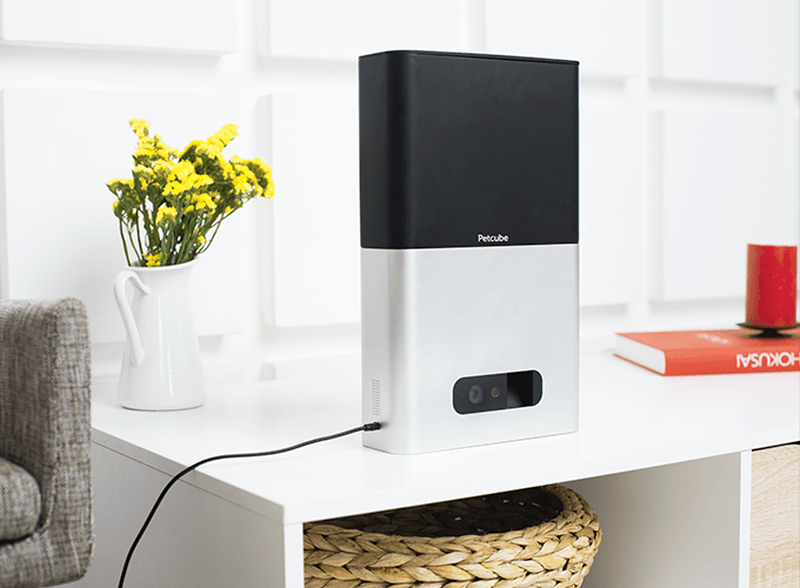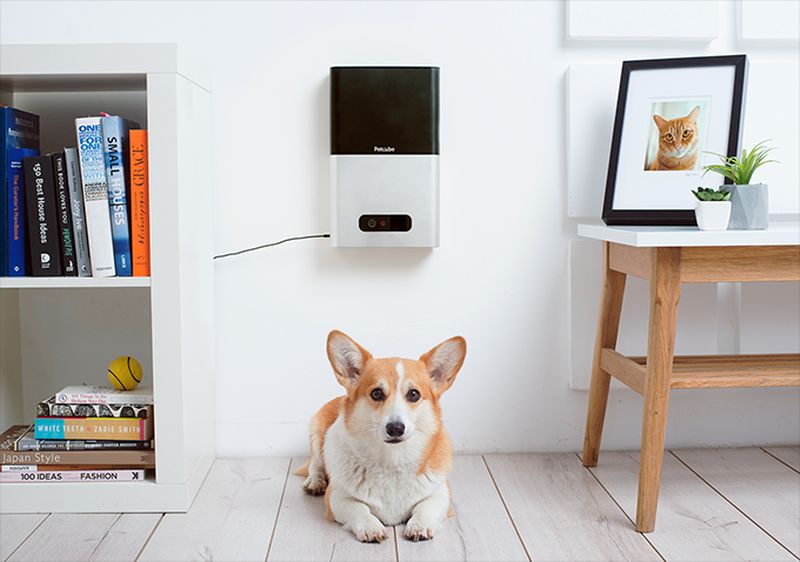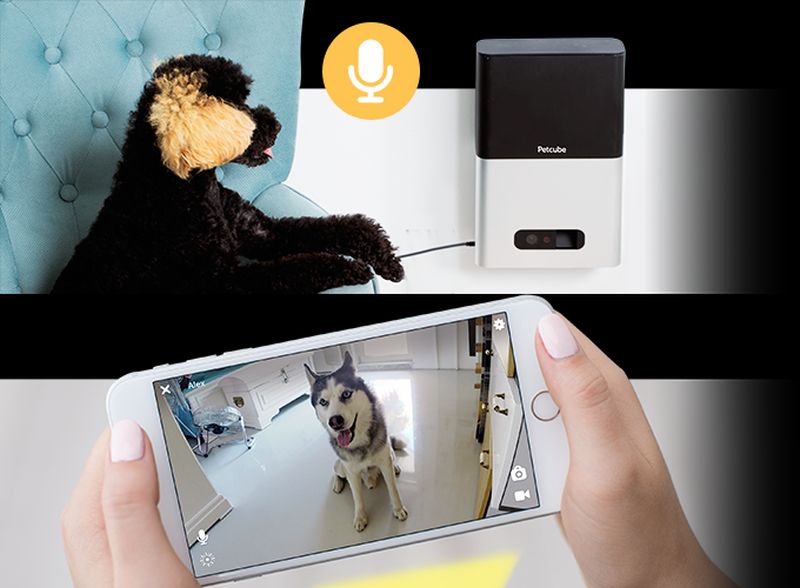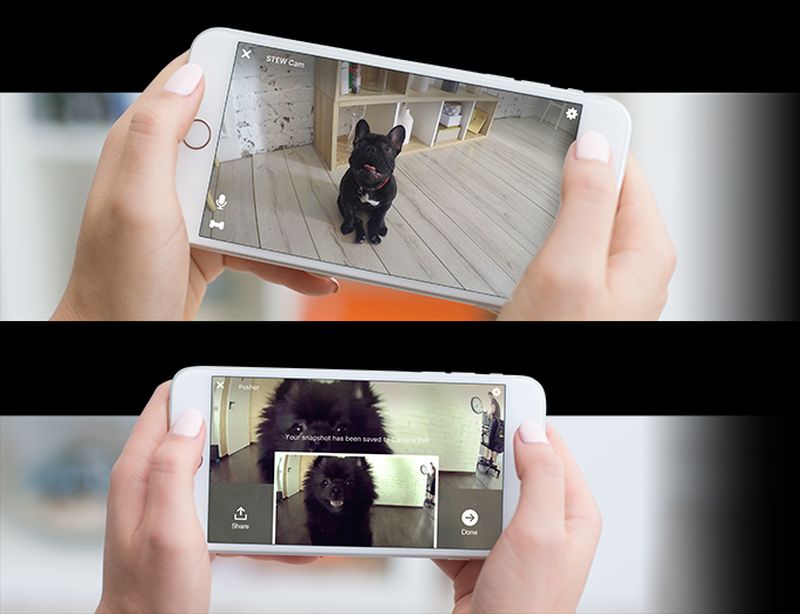 Petcube Play
The Petcube Play also has a 1080p HD camera to remotely see, talk, and play with your pet anytime, from wherever you are. There's a built-in laser toy that creates a laser dot that can be controlled with the official Petcube app, or you can turn on the autoplay mode to entertain your pet when you are busy.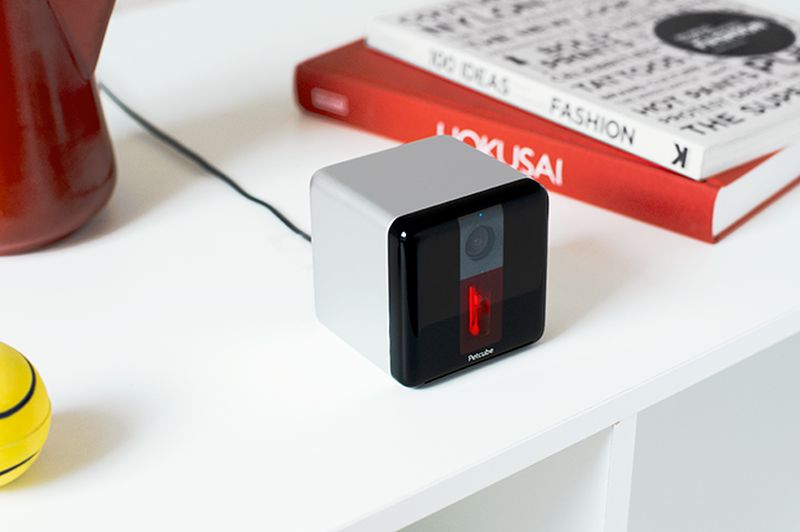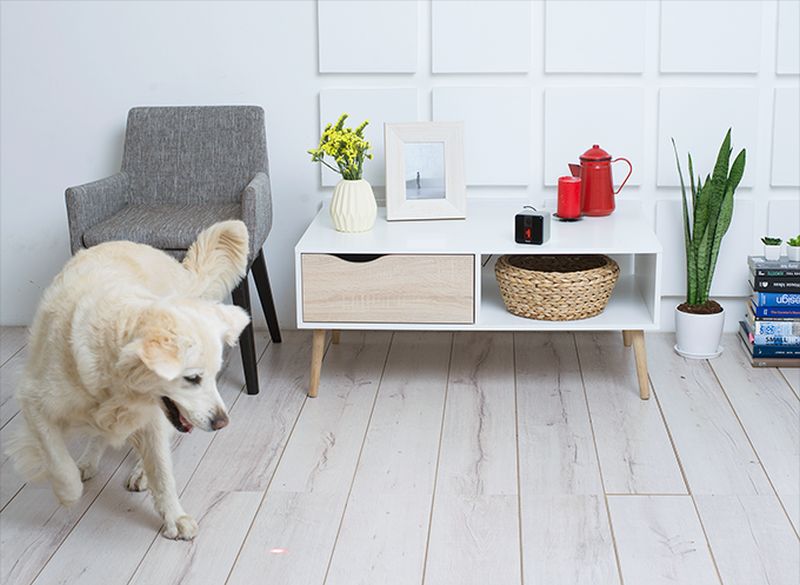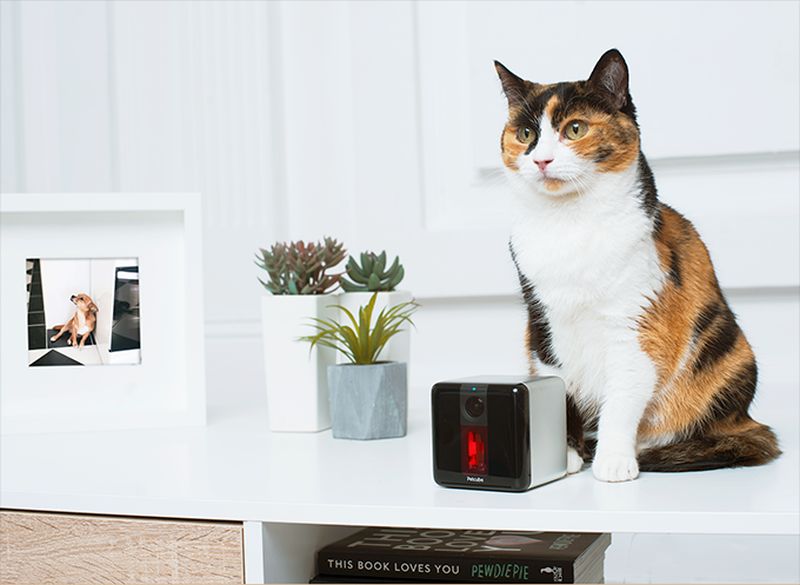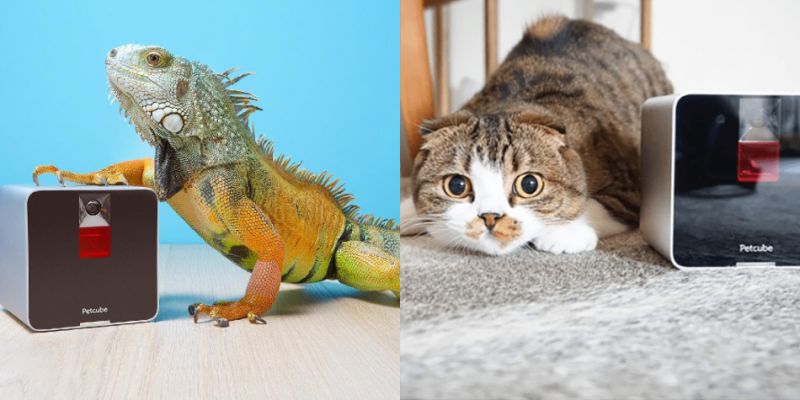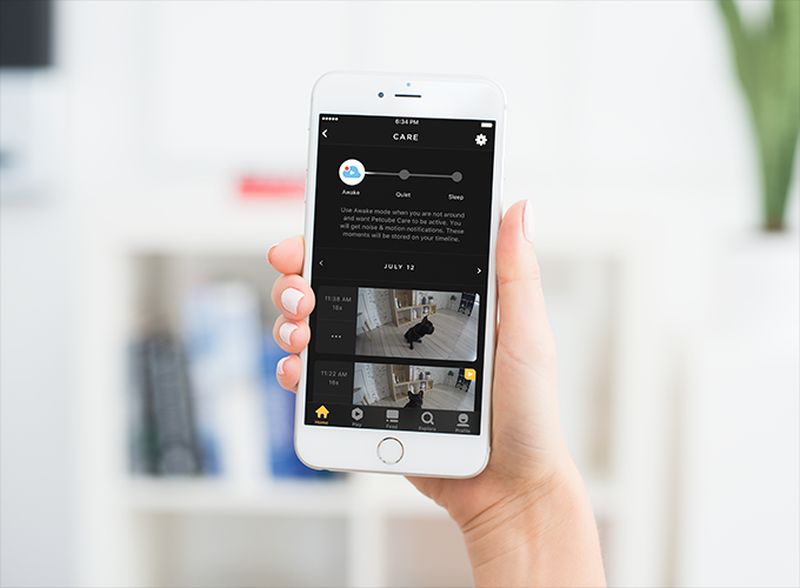 Both products are designed to easily fit with any style of home décor and to keep your pets entertained. Unlimited connectivity with Wi-Fi and Bluetooth make them perfect smart home accessory for pet care.
This pet care duo lets you take snapshots from the live stream; however, its motion-detection feature also takes snapshot automatically when your pet is in front of the camera. The duo can record and save best moments of your pet locally or to cloud for a longer time (30 days history).
The Petcube Play price starts from $119 and Petcube Bites starts from $149 at Kickstarter. These Wi-Fi-powered cameras seem to be a wonderful pet care solution. It can be used for playing, teasing, treating, and training your pets remotely. It helps in understanding the feelings, emotions, and behaviors of pets through their video recording feature. Surely, they are going to help you make strong bonds with your pets.
Update: Petcube Bites and Petcube Play are now available for purchase through official website of Petcube. You can also buy these Wi-Fi pet cameras at Amazon for $250 & $200 respectively.