The famous treehouse builder and author Pete Nelson is building a series of treehouses, currently being premiered on the 11th season of the Animal Planet's reality show Treehouse Masters. Located on an alpaca farm in Oregon, the Lifted Lodge treehouse is one among them we'd like to highlight. It features a 50-foot-long cable bridge entrance and a hammock deck.
Built 30-feet up from the ground on Douglas fir trees, this multi-pod treehouse offers unobstructed views of the iconic Mount Hood. Due to the sloped location, it appears to be even higher from the above. The exterior walls and roof are covered in cedar shingles for a swanky look, while a bay window on the roof maintains the modernist appeal. There are a total of three bridges connecting all the living spaces. The suspension bridge leads to the main entrance and a solid wood bridge ends in the covered hammock deck.
On the inside, all the living spaces are wood paneled with exposed beams on the ceiling. The main pod has seating space, dining nook, and outdoor space next to a wall of glass doors. There's also a bathroom with compost toilet in a nearby room.
Also Read: 20 Best Treehouse Hotels You Wish You Could Live In
Pete Nelson and his crew have made significant use of wood in the construction of this treehouse. There's no sleeping section included in the treehouse; probably its owners wanted to have a rustic retreat only to enjoy the views of the surrounding valley.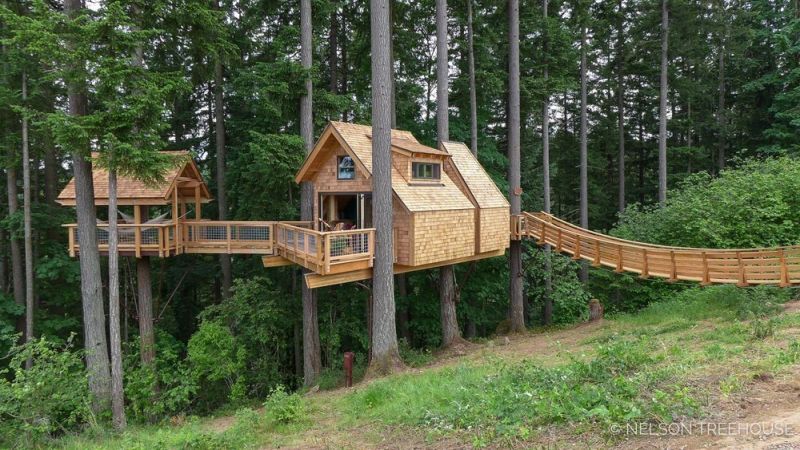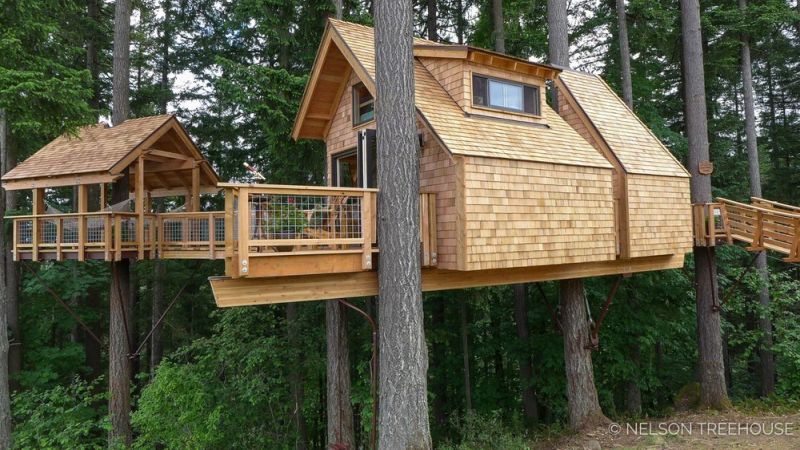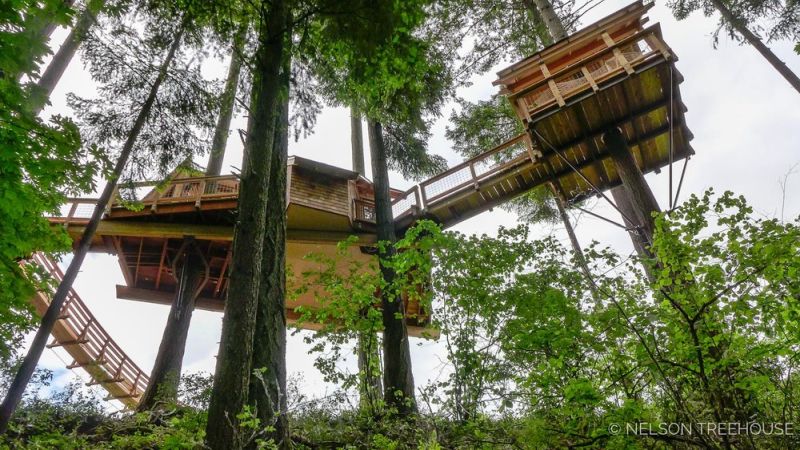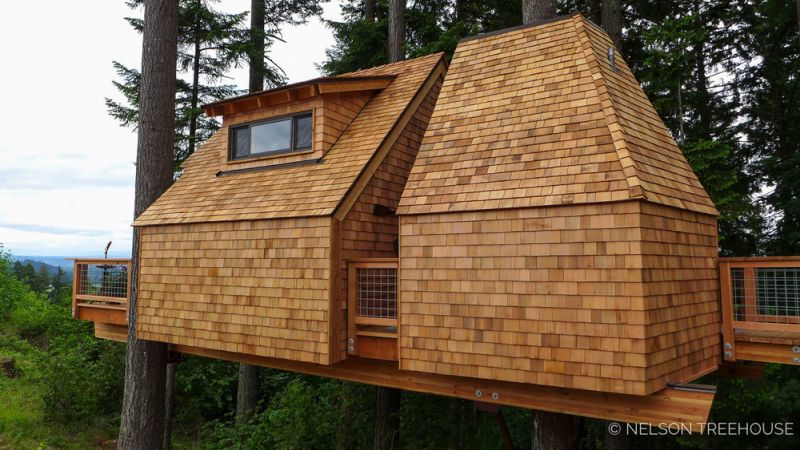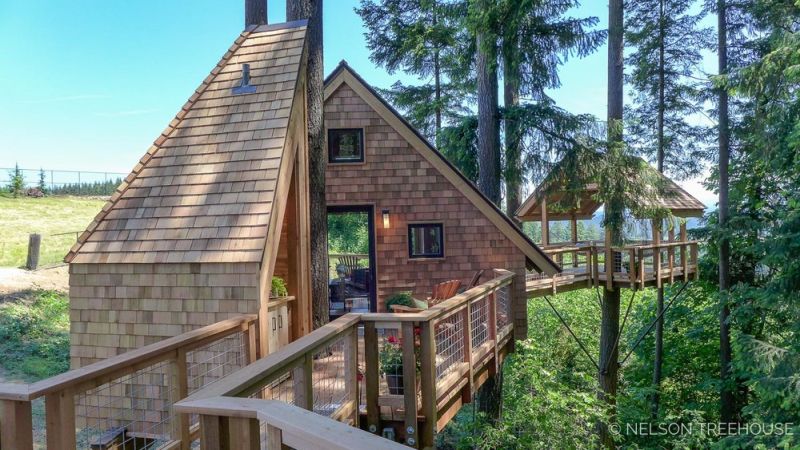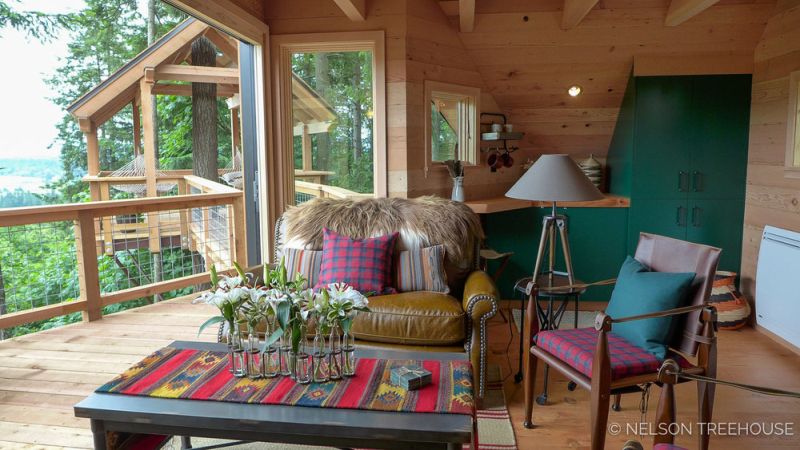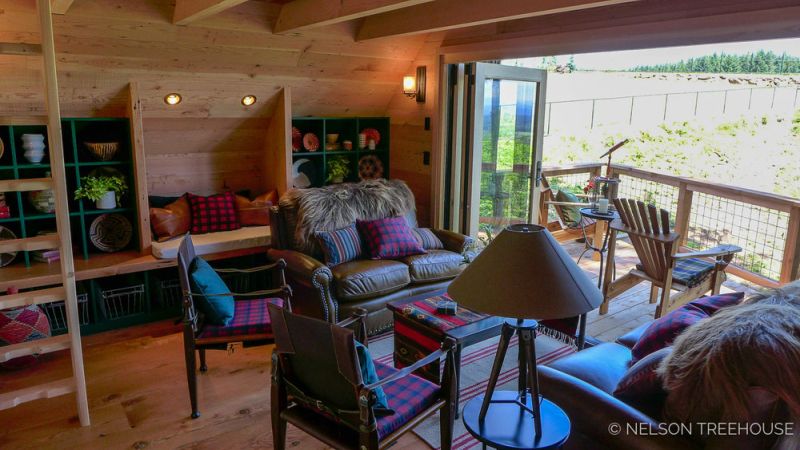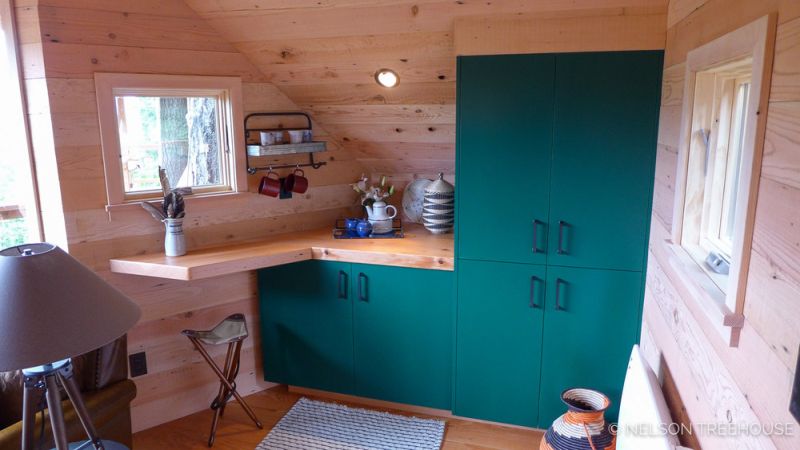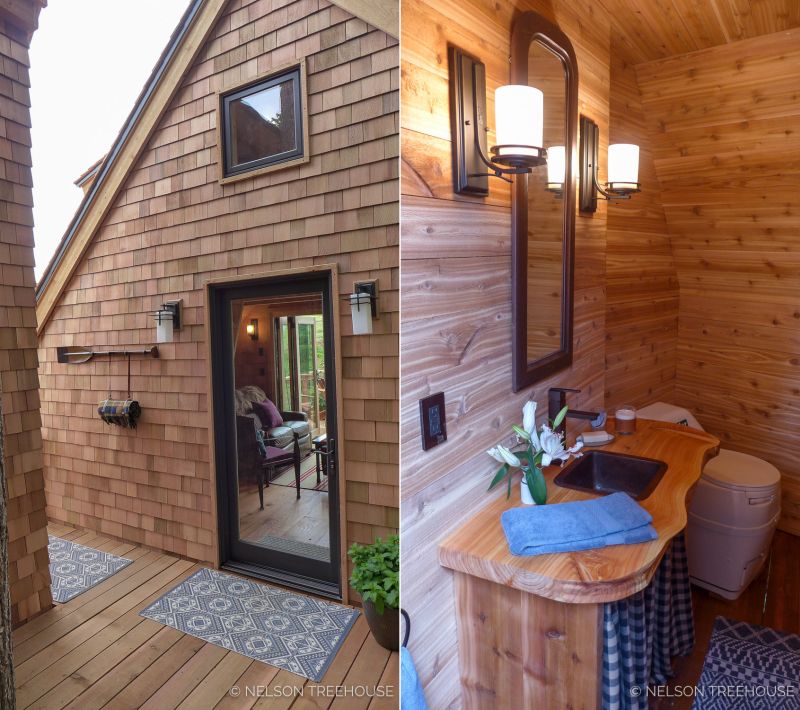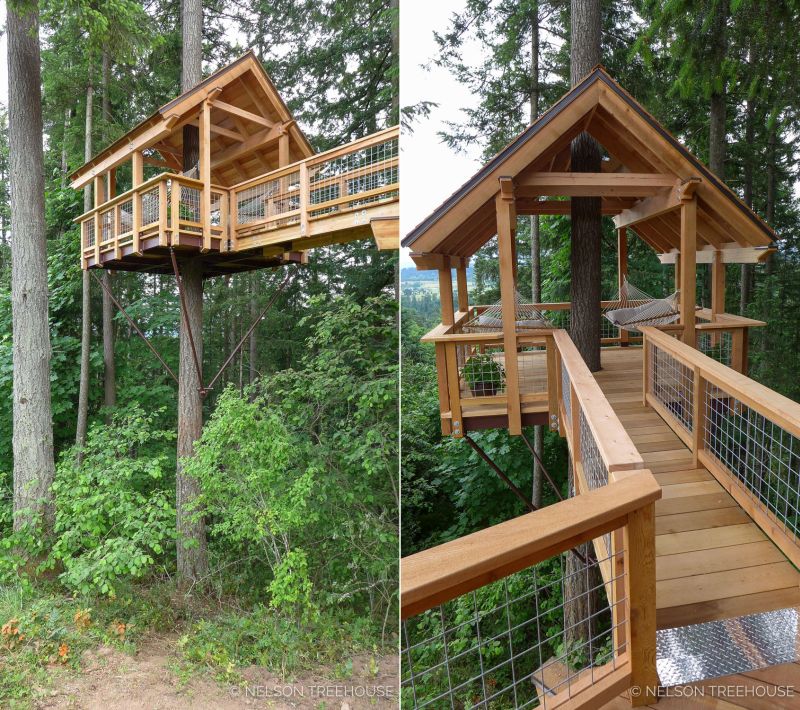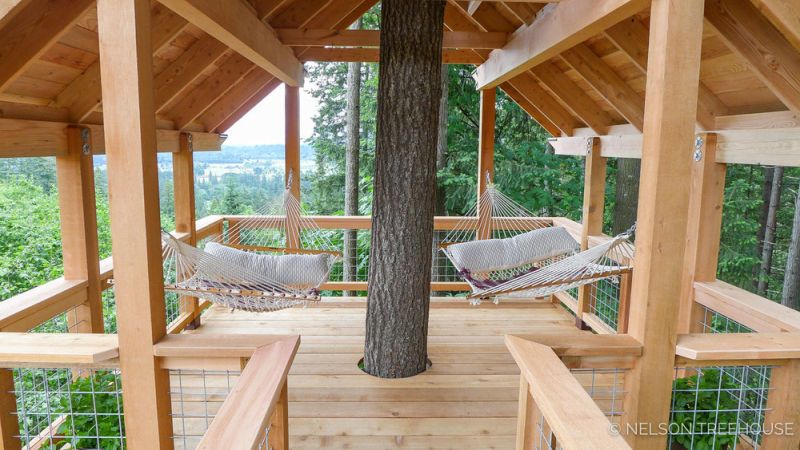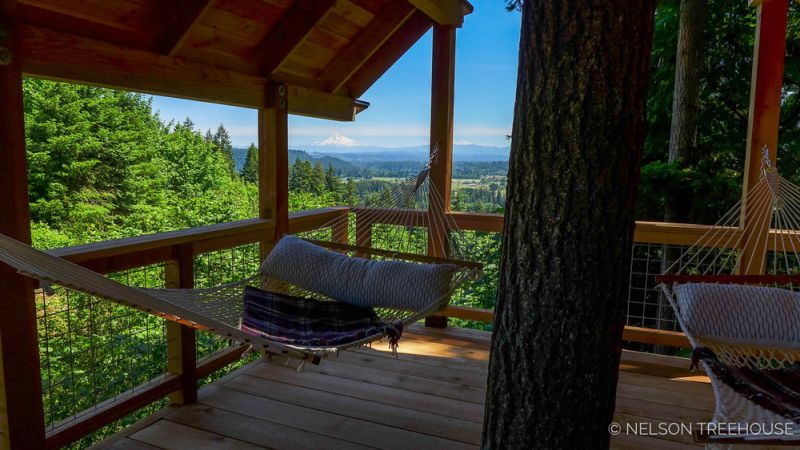 Source: NelsonTreehouse